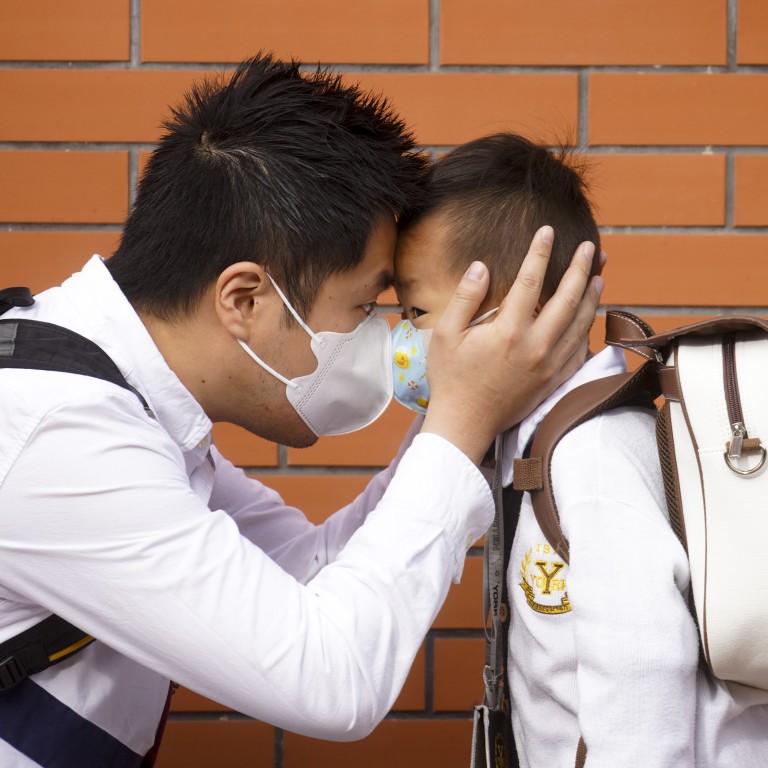 Opinion
Editorial
by SCMP Editorial
Editorial
by SCMP Editorial
Swift and efficient measures needed as Covid-19 cases surge in Hong Kong
Government that has striven to restore normal social and economic life without endangering health faces a testing time, but city must be prepared to take more decisive action as fourth wave looms
The Hong Kong health minister says the city has
"probably" entered the fourth wave
of Covid-19. The slight doubt is no reason for indecision or shrinking from reimposing inconvenient countermeasures. The government has rightly moved swiftly. Primary school children in years one, two and three are to stay home for two weeks. Officials are preparing mandatory testing for high-risk groups. This follows a recent tightening of social-distancing measures prompted by persistent resistance of the virus to sustained local suppression.
A surge of cases that looks like a fourth wave has forced the authorities to take more heavy-handed measures. At least
66 new confirmed and preliminary cases
of Covid-19 were registered across the city on Friday. The numbers of local cases and those of unknown origin are worrying. Health minister Professor Sophia Chan Siu-chee said a fourth wave could spiral out of control if left unchecked. It is a testing time for a government that has striven to restore normal social and economic life without imperilling health. Hopes are high. Thousands of Hongkongers on the mainland have registered for a return-home plan without quarantining. The risk is rising.
The latest figures are a sharp reminder to Chief Executive Carrie Lam Cheng Yuet-ngor that tackling the pandemic remains her top priority and the key to economic revival. That was the message from Beijing during her visit this month. It defines a key event on her political calendar next week – the annual policy address. She needs to project an image of decisiveness and competence under pressure.
As always with this kind of set-piece political theatre, she must manage expectations. One that is ambitious at this stage is the goal of zero cases of Covid-19. That is arguably impossible without draconian measures carrying unsustainable social and economic costs. A practical initial concept is to aim at a local caseload that is entirely traceable, eliminating uncontrollable sources of infection.
The government needs to come up with achievable objectives. Elimination of imported cases remains unachievable so long as Hong Kong remains an open port. It is a matter of containment. Tracing local cases is paramount. Failure to trace, or putting it in the too hard basket, is not an option. The government must be prepared to adopt more decisive and stringent measures if it is not to leave the impression the situation is just drifting on. The latest surge in cases, ahead of the Christmas peak season, has put a new complexion on hopes for an economic boost, such as opening up to tourists from a relatively safe source – the mainland.
The government needs to strike a fine balance. A comparison of Hong Kong's latest surge with the terrible tolls of infection and death elsewhere can give a false sense of security. It should be a wake-up call about the price to be paid for lowering our public health guard.
This article appeared in the South China Morning Post print edition as: Swift and efficient measures needed as Covid-19 cases surge