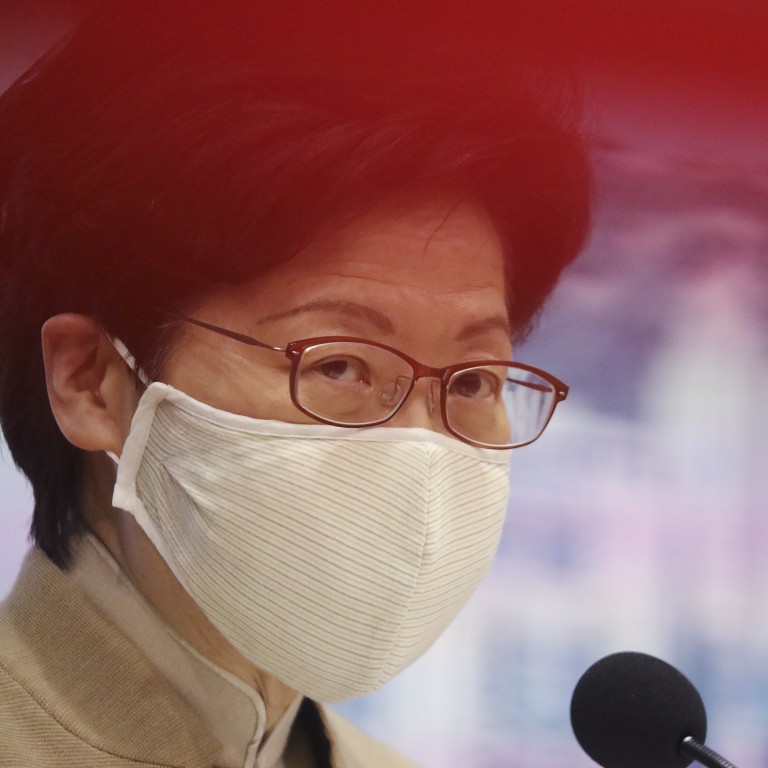 Opinion
Editorial
by SCMP Editorial
Editorial
by SCMP Editorial
Carrie Lam needs to deliver hope in key address
Policy speech comes at a critical time for city looking to rebuild amid another coronavirus wave, economic downturn and tightening grip of Beijing
The stakes for tomorrow's policy address have never been higher, and not only because of greater expectations after it was abruptly postponed six weeks ago pending Beijing's green light to much-needed stimulus measures to salvage the battered economy.
The sharp turnaround in the political environment in recent months, followed by a raging fourth wave of Covid-19, has made it even more daunting. How to bail Hong Kong out of the deepening crisis and rebuild confidence in "one country, two systems" will be a challenge for Chief Executive Carrie Lam Cheng Yuet-ngor.
Economically, the worst downturn in years looms even larger following the resurgence in coronavirus infections. This is not helped by falling fiscal reserves as calls to extend government relief and subsidies echo louder.
The outlook is further dampened by worsening international relations in the wake of Beijing's tight grip on Hong Kong. Instead of just another shot in the arm for businesses to stay afloat, a long-term recovery strategy is needed to rebuild the city's strengths and explore more areas of growth.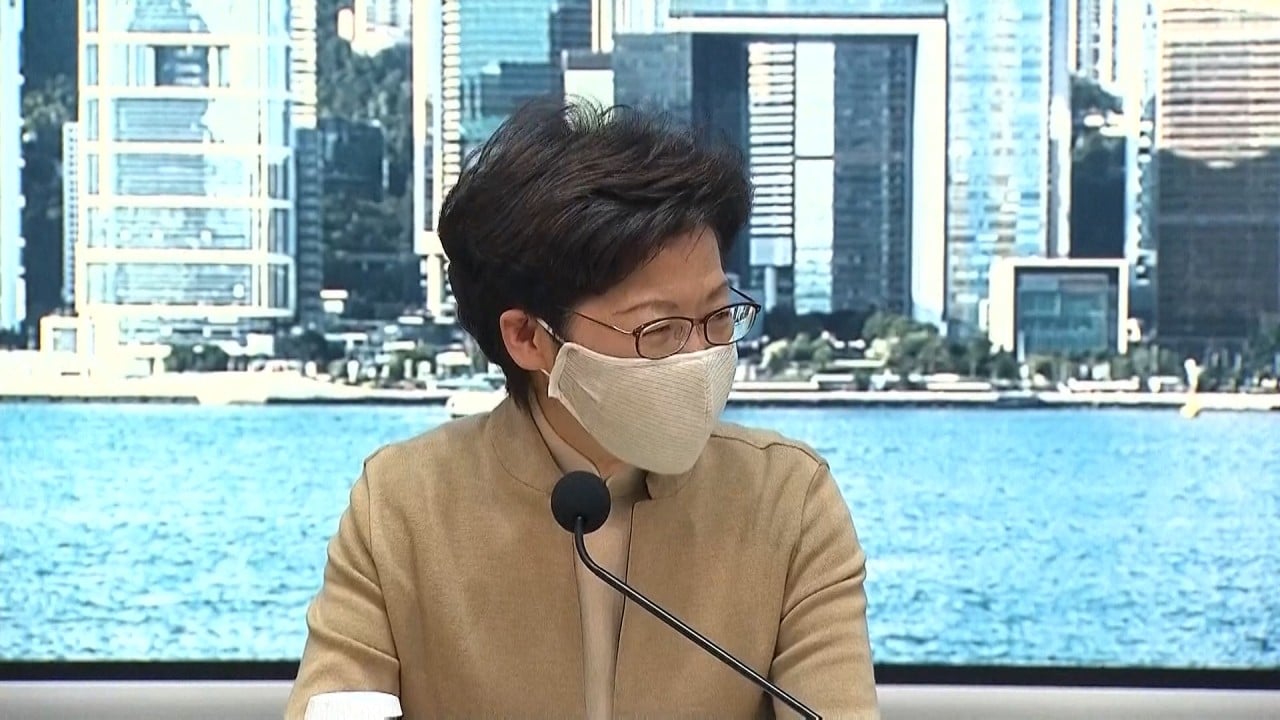 01:13
Hong Kong Legco 'not a rubber stamp', says Carrie Lam after all opposition lawmakers resign
Hong Kong Legco 'not a rubber stamp', says Carrie Lam after all opposition lawmakers resign
Politically, the city is grappling with the biggest confidence crisis since reunification with the mainland in 1997. The fallout from US-China relations and Beijing's ever more assertive approach continues to put the city to the sternest of tests.
Increasingly, trust in the one country, two systems governing model has been shaken by central government intervention in affairs that were previously tackled by the local administration. The perceived erosion in freedoms and safeguards has apparently fuelled a new wave of emigration.
On the other hand, respect for sovereignty and patriotism remains a work in progress. Responses to the much-touted national drive to develop the Greater Bay Area are also only half-hearted. The pressure for Lam to work harder on these fronts will only grow further.
The embattled leader is well aware that the city needs a heavy dose of hope to rebuild itself. That is why she delayed the address in October in the hope of winning stimulus support from Beijing to help boost public confidence.
The raft of problems facing the city may not be solved overnight, but she needs to at least produce a solid blueprint to restore confidence and hope.