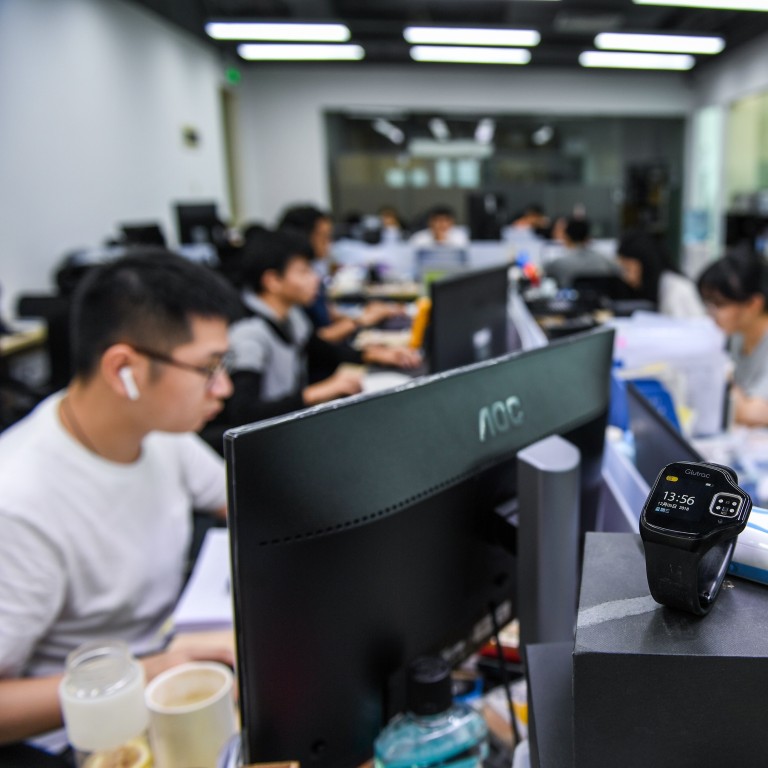 How Carrie Lam's policy address offers Hong Kong's youth real hope
The chief executive's Greater Bay Area youth employment scheme not only opens the door to new opportunities when traditional pathways in Hong Kong are stagnating, but will also add impetus to the city's digital transformation
In her policy address, Hong Kong Chief Executive Carrie Lam Cheng Yuet-ngor announced the start of a new
youth employment scheme
that encourages companies to recruit local graduates to work in the Greater Bay Area, a hotbed of innovation and technology.
Some critics have argued that the initiative fails to tackle the gaping social divides that have made headlines in the past 18 months. Such criticism misses the mark. Lam's initiative extends an olive branch to a beleaguered community that could evolve into a more open and honest dialogue down the line.
By offering the youth a glimpse of real hope, the initiative opens the door to new possibilities, especially as our economy pivots to adopting technology on a larger scale.
The pre-pandemic world once promised predictable rewards to members of the younger generation if they worked hard and followed in their predecessors' career footprints. The surfeit of disruptions today – a sustained decline in
retail sales
and
inbound tourism
figures, for example – means the future is more uncertain than ever.
The youth unemployment rate hit an all-time high of over
12 per cent
in September. How we respond to the ravages of this year will ripple into the years ahead.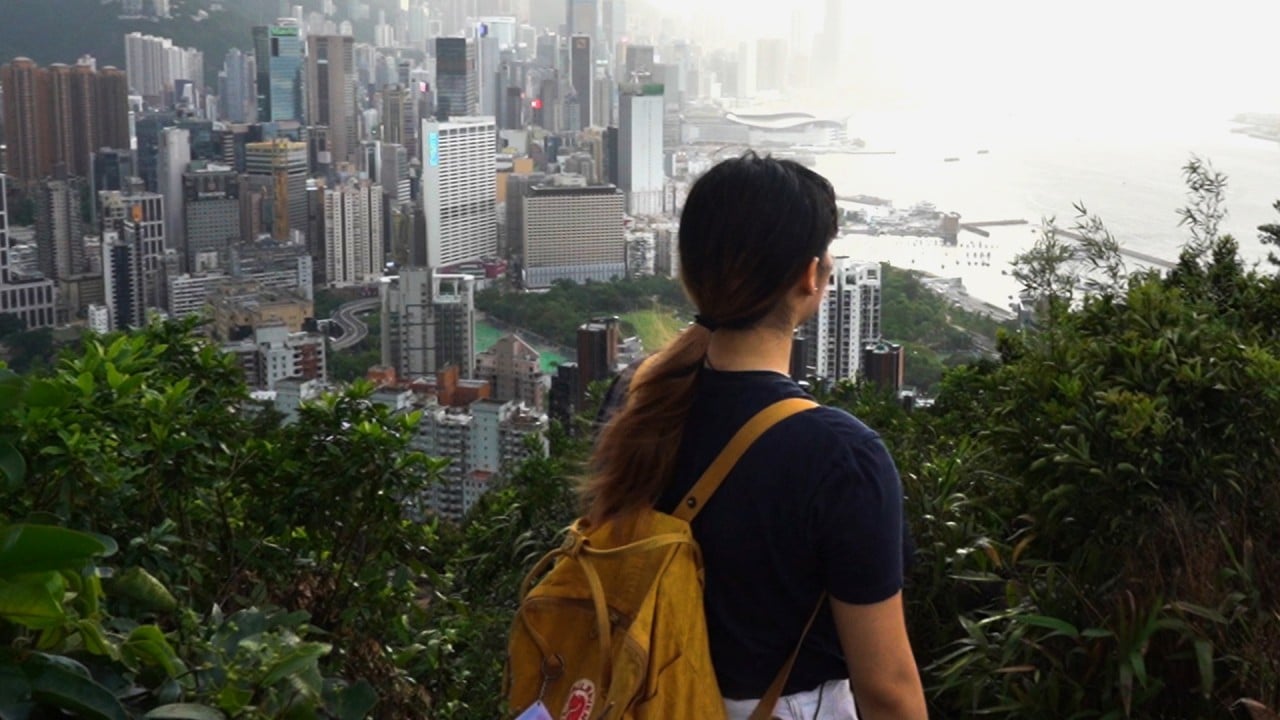 07:46
Covid-19 pandemic clouds future for Hong Kong's university Class of 2020
Covid-19 pandemic clouds future for Hong Kong's university Class of 2020
In the United States, the Great Depression of the 1930s inspired structural changes to government policy from a laissez-faire financial system to increased state oversight. Each era of disruption warrants a customised response.
To keep our economic engine running, we need young people to buy into Lam's plan to foster Hong Kong integration into the Greater Bay Area, while the youth also need new opportunities beyond what Hong Kong can offer.
The Greater Bay Area offers career opportunities for daring entrepreneurs and innovators, and for local graduates majoring in science, technology, engineering and mathematics (STEM), data science and analytics, and artificial intelligence. For example, Shenzhen was home to 25 of the GBA's 43
unicorns
in 2019, while half of all patents filed in China are from Shenzhen. 
New talent flowing to neighbouring cities will stimulate the imaginative capabilities of young people. As travel becomes more seamless, living and working in the Greater Bay Area may become more attractive. For one thing, housing is largely
more affordable
on the mainland. The scheme might fashion a fresh pattern of living and working flexibly on both sides of the border.
02:35
China's ambitious plan to develop it own 'Greater Bay Area'
China's ambitious plan to develop it own 'Greater Bay Area'
The pandemic has galvanised us into rethinking our past economic dependencies. The
end of Cathay Dragon
, coupled with
massive lay-offs
, is not a one-off event. Supply chain shocks, business closures, and a drop in consumption may well persist. 
With the
unemployment rate
rising, traditional opportunities in the service industry will disappear. Bailing out industries, which were designed for a different age, creates a mismatch with today's digital reality. As Hong Kong's new economic reality begins to take shape, old businesses must adapt to digital demands.
Lam's initiative aims to encourage young people to create their own jobs. The Home Affairs Bureau plans to subsidise and implement new entrepreneurship projects: around HK$100 million has been allocated to support nearly 200 start-ups in the Greater Bay Area.
A crisis often breeds creativity. For example, many organisations are now experimenting with digital platforms to stay afloat. Conferences have switched to contactless webinars. The fitness industry has shifted to
virtual classes
. Restaurants and fast-food chains have rolled out QR codes to take orders.
While some businesses might revert to their traditional models, many others will opt for a fully digital or, at the minimum, a hybrid approach.
Instead of institutional monopolies, thriving entrepreneurial identities will characterise our future. The younger generation was born with borderless digital citizenship and is dependent on digital tools. Partnering with China's most innovative region will inspire these young entrepreneurs to build a new and more inclusive digital economy they can call their own.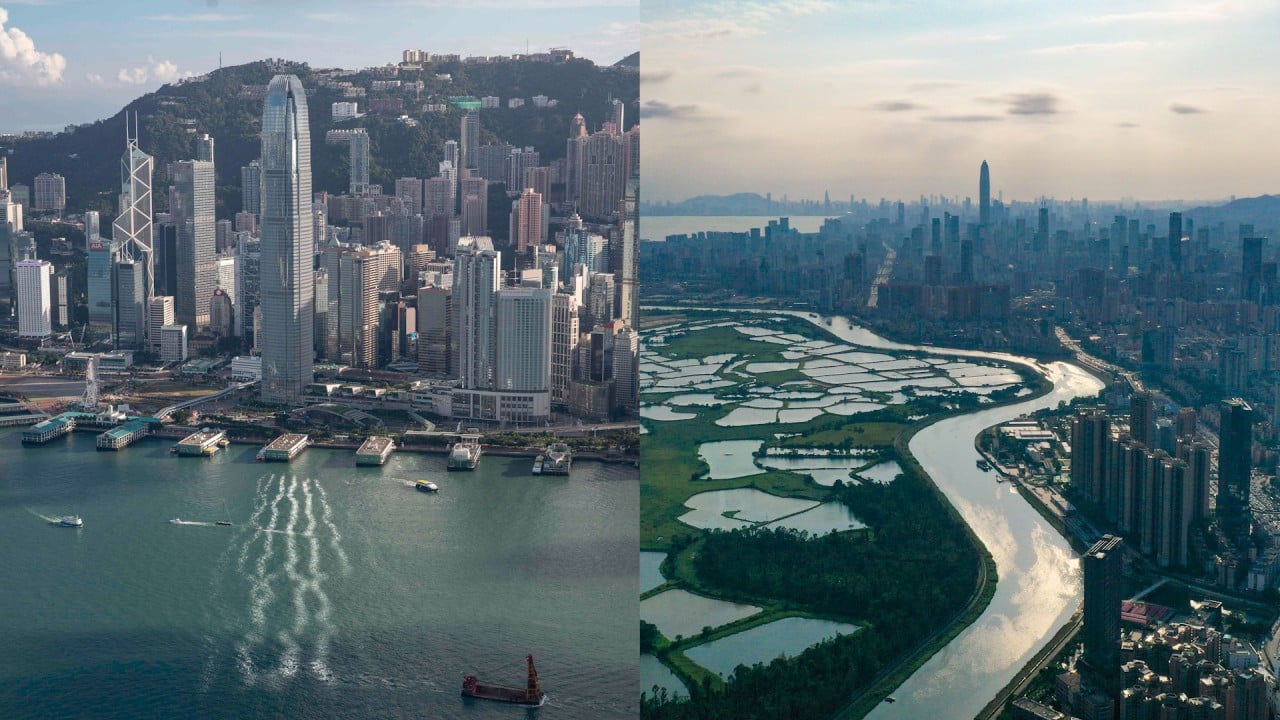 05:25
Hong Kong's competitive edge questioned as Xi says Shenzhen is engine of China's Greater Bay Area
Hong Kong's competitive edge questioned as Xi says Shenzhen is engine of China's Greater Bay Area
Lam's plan is not a panacea, but it sows the first seeds of our economic longevity. Much like during the industrial revolution, it will take decades for society to understand how much of an impact certain inventions have had.
The impact of any policy aiming to fix a battered economy can only be judged in hindsight. We must learn through trial and error how to stitch our community back together. Airbrushing the youth out of the discussion of Hong Kong's future because they are different is wrong.
While no single policy can remedy our generational discord, when a government policy is adopted by a critical mass of people, it can spark long-term thinking and benefits. The youth employment scheme also provides a space for young people to amplify their voices in a world that was seemingly indifferent to their needs. They are now in charge of forging their own paths to reshape Hong Kong's future.
The scheme could mark the beginning of a seismic shift. Investing in job creation opportunities in the Greater Bay Area could breathe new life into our hopes of restoring harmony with our mainland neighbours. In making sense of current affairs, we must resist partisan rhetoric and focus on technology and innovation that is politically neutral.
Hong Kong is at a pivotal moment in its short history. There are multiple forces emerging that could liberate us from the straitjacket of the past. A crisis is the ideal time to double down on digital transformation with the aid of a ready-to-deploy young workforce. Rather than putting our future on hold, it is now time to go all in.
Adam Au is the head of legal at a Hong Kong-based health care group