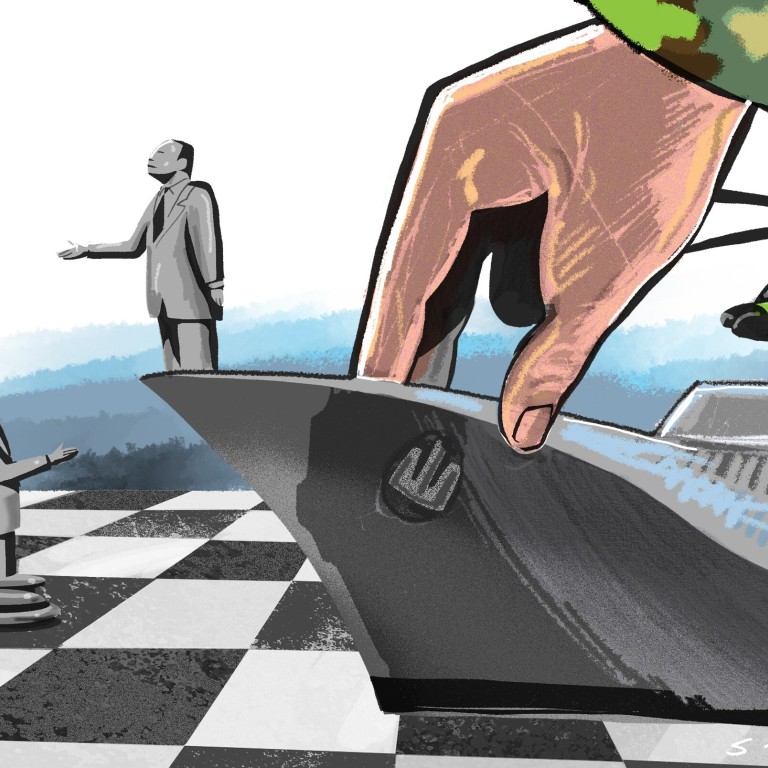 Opinion
Opinion
by Christian Le Miere
Opinion
by Christian Le Miere
China's Type 075 assault ship sails into the South China Sea with a message from Beijing
The trial voyage last month of this yet-to-be-commissioned addition to China's naval fleet, followed soon after by exercises of three Type 071 ships, would not have escaped the notice of East and Southeast Asian states with whom China has maritime disputes
Of all the developments in China's capability, none have captured global attention more than its nascent
aircraft carrier fleet
. But another major naval project that is just coming to fruition is perhaps of even greater concern to China's rivals, particularly East and Southeast Asian states.
That project – known as the
Type 075 landing helicopter dock
(LHD) – will be the largest vessel beyond China's aircraft carriers when it is commissioned into service, probably next year.
An LHD is an immensely powerful ship, a type of amphibious assault vessel that is designed to enable landings and littoral warfare in contested spaces. To achieve this, an LHD is able to host a fleet of attack and transport helicopters – up to 30 in the case of the Type 075 – as well as vessels and troops that can be launched while at sea.
Last month, China's first Type 075 underwent sea trials in the South China Sea. Satellite imagery analysed by the Centre for Strategic and International Studies, a think tank in Washington DC, suggested that the vessel had sailed into the disputed waters with an escort of five vessels for its second round of trials. The
first round
took place in August, off the coast of Shanghai, on the vessel's maiden voyage.
The sailing of the Type 075 through the South China Sea can be seen as an assertive diplomatic move, but it was made all the more significant by the fact that it was quickly followed by another exercise in the sea. Just over a week after the Type 075 voyage, China also sent three Type 071 amphibious dock landing ships (landing platform docks or LPDs) to the South China Sea for exercises.
The Type 071 was China's first substantial amphibious vessel. Although smaller and less capable than the Type 075 (it carries only four helicopters, for instance, rather than 30), when it was first commissioned in 2007, the Type 071 provided Beijing for the first time with a blue-water capability to launch and land hundreds of troops and vehicles.
In the space of just one week, therefore, China has showcased and tried out its most advanced amphibious warfare vessels. Half of its Type 071 fleet was on display, as was its newest and most capable Type 075, which only has two ships in the water currently.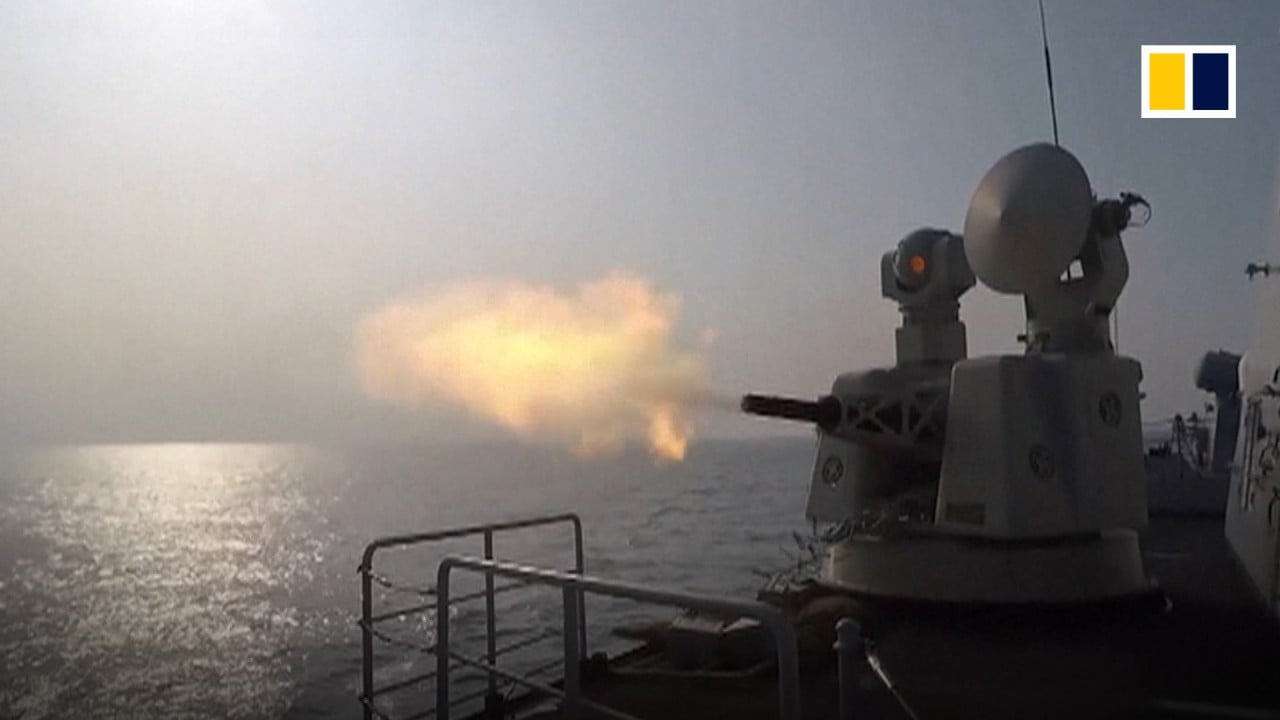 02:31
The growth of Chinese military power over the past four decades
The growth of Chinese military power over the past four decades
These vessels may not yet rival the US' amphibious fleet, which includes eight Wasp-class LHDs, two America-class landing helicopter assault (LFA) warships and 11 San Antonio-class LPDs. Nor will the Type 071 and new Type 075 be much of a direct threat to the US – the chances of China launching an amphibious operation on US soil is basically zero.
But these amphibious vessels are certainly a concern for East and Southeast Asian states, many of whom already have maritime disputes with China.
The Type 075 and Type 071 are perfect for launching amphibious operations on small, remote islands, similar to those in the South and East China Seas. Their complement of helicopters can provide air cover and transport, while troops land on beaches and overwhelm enemy positions.
It is thus no coincidence that both the Type 075 and the Type 071 were recently seen in the South China Sea. Such naval outings and exercises have a dual purpose. On the one hand, they test and train personnel and equipment, ensuring the greatest readiness for conflict.
At the same time, they are also a highly effective form of maritime diplomacy, intended to signal to allies and rivals alike a nation's intentions, capabilities and resolve. Every aspect of a naval exercise will thus be carefully chosen to ensure the right units and equipment are being trained, while also making sure that the right messages are being sent.
And the messages being sent by the recent manoeuvres will be heard loud and clear among China's neighbours – training and testing large amphibious ships in a sea filled with internecine maritime disputes over small islands that would be the perfect arena in which to use such vessels.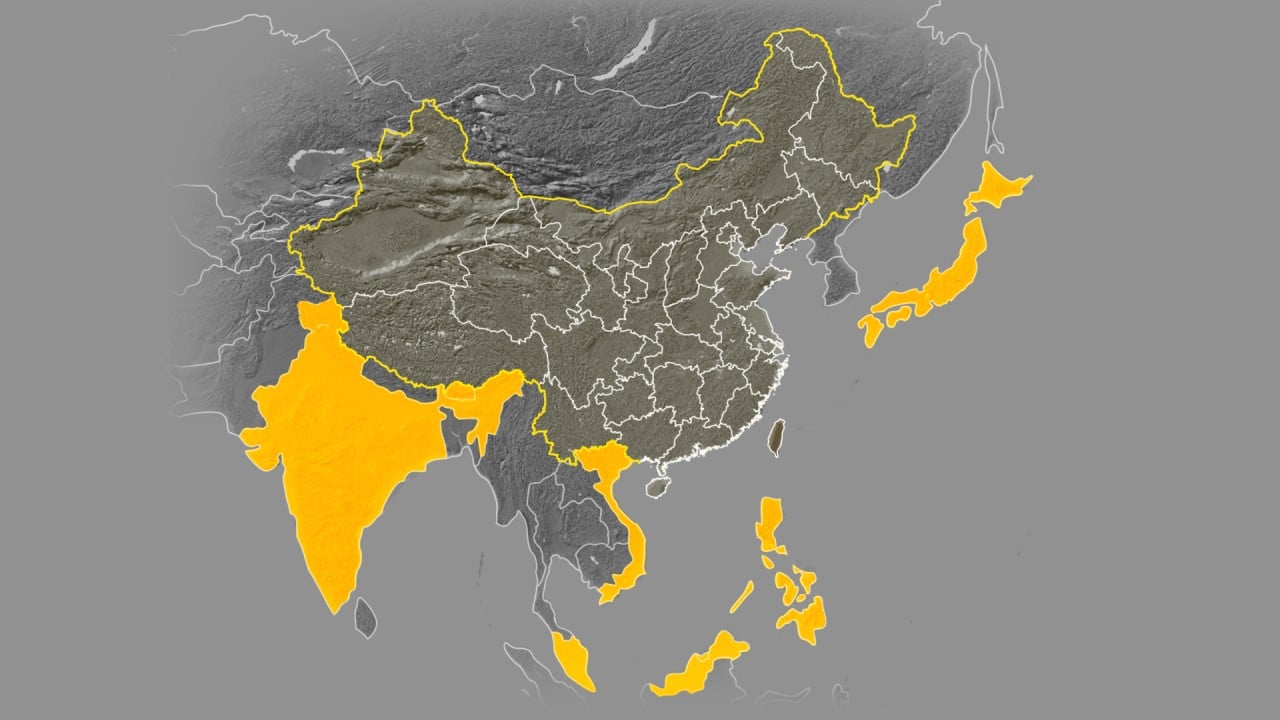 06:24
Explained: the history of China's territorial disputes
Explained: the history of China's territorial disputes
Such pointed messaging from China ironically comes at a time of relative diplomatic rapprochement elsewhere. Chinese foreign minister Wang Yi
visited Tokyo and Seoul
recently, in a bid to build on the positive momentum from the
signing
of the Regional Comprehensive Economic Partnership trade deal.
Beijing is also engaged in negotiations with the Association of Southeast Asian Nations on a
code of conduct
to regulate behaviour in the South China Sea. China thus appears to be offering the carrot of negotiations while also brandishing the stick of potential violence through its exercises.
But make no mistake. With the new Type 075, China is building a navy equipped to fight and win amphibious wars throughout the region. A total of three are currently under construction, which would be the second-largest fleet of such vessels in the world.
For the small and medium-sized countries in the region currently in dispute with China over islands and reefs, these grey hulking hulls will be a stark reminder of the growing asymmetry of power they face in their negotiations with Beijing.
Christian Le Miere is a foreign policy adviser and founder of Arcipel, a strategic consultancy