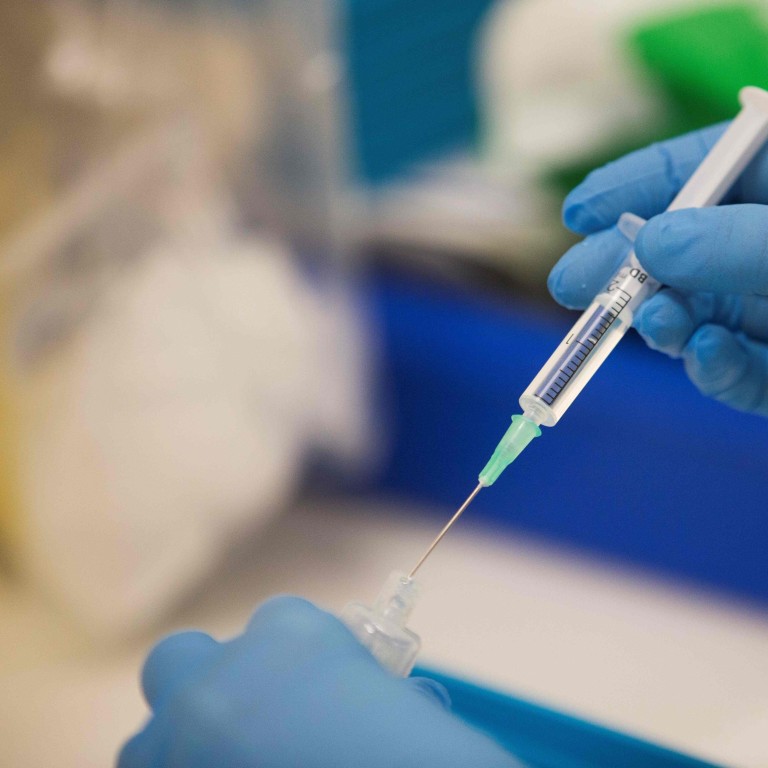 Opinion
Editorial
by SCMP Editorial
Editorial
by SCMP Editorial
Public concern on vaccines has to be clearly addressed
There is room for the Hong Kong government to be more open and transparent about the roll-out for inoculations, sources of supply and the logistics involved
Britain has begun rolling out the US-German Pfizer-BioNTech Covid-19 vaccine. Canada's prime minister says his country will soon begin taking deliveries and could begin inoculations next week.
News and information about
a vaccine roll-out for Hong Kong
are noticeably more tentative. Health minister Professor Sophia Chan Siu-chee has said vaccination will be free and voluntary, that the government has budgeted to buy vaccines for twice the city's population of 7.5 million, and supplies are expected sometime next year.
Chief Executive Carrie Lam Cheng Yuet-ngor has said Beijing will set aside "a certain amount of vaccines developed or produced in the mainland for use by Hong Kong people when necessary".
There remains a lack of clarity about vaccine acquisition. The result, as the city fights a fourth wave of infection, is that it looks increasingly out of step or even lagging behind. This contrasts with China's recent disclosure that it will have 600 million doses of the Covid-19 vaccine ready for the market this year.
Officials said "a major announcement" will be made in a week or two. Concern not to raise hopes with premature announcements is understandable.
Public confidence in the government's response to the pandemic is paramount. But equally it can be tested by lack of information, or a feeling that the city is not keeping up. Reassurance from officials this week that Hong Kong can speed up acquisition of vaccines from anywhere, and not just usual sources covered by a streamlined approval process, addressed but did not necessarily ease such concerns.
There is room for the government to be more open and transparent about the vaccination roll-out, and about confirmed and prospective vaccine resources. With the race to secure vaccine supplies gathering pace, it would be understandable if Hongkongers are concerned whether we are in the queue, and where. Even if that is needless anxiety, there needs to be greater clarity from the government about the road map to acquiring vaccines.
That still leaves the logistics of the vaccine roll-out in terms of supply. Procuring a vaccine is just the first step. The health minister has confirmed vaccination priorities such as medical workers, the aged and chronically ill. A top pandemic adviser to the government has cautioned that it could take until the end of next year to get everyone inoculated, which includes the working-age sector of the population.
That raises questions such as how to deal with a large residual risk of infection during the roll-out, and what it means for the economy in terms of normal activity such as travel and socialising? They are central to economic recovery and government financial planning.