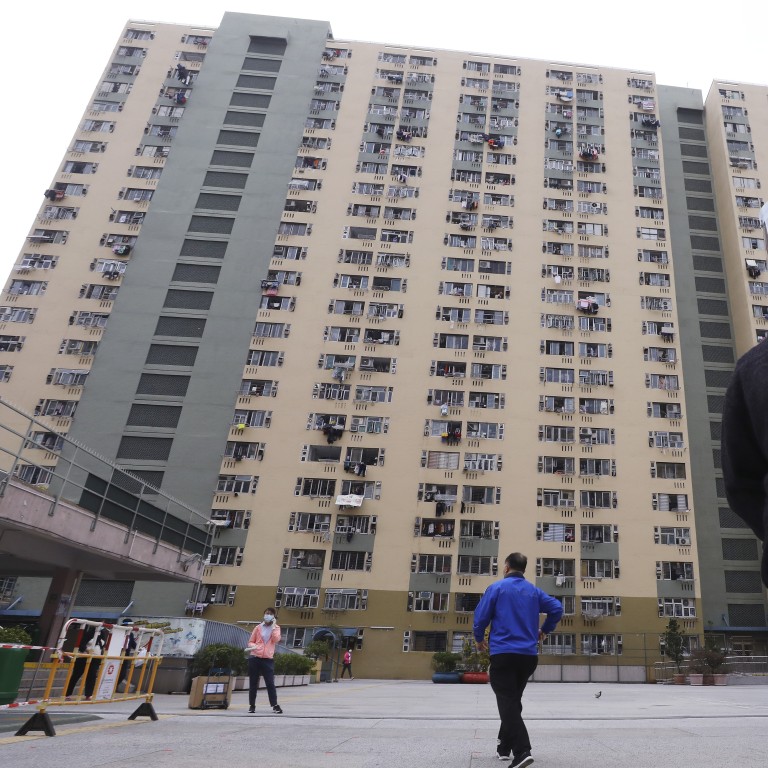 Opinion
Editorial
by SCMP Editorial
Editorial
by SCMP Editorial
Flats strategy has to show concrete results
It's all very well for Carrie Lam and her team to set targets, but what really counts is whether Hong Kong people finally have somewhere to live
Hong Kong's quest for affordable housing appears to have made further progress. For the first time, officials announced enough land had been found to meet an
estimated shortfall of 301,000 public housing units
in the next decade. Separately, an ambitious plan to build a metropolis on artificial islands has also secured initial funding for a further study. Promising as it seems, the process must be moved along to provide badly needed homes.
According to the government, some 330 hectares of land have been identified to meet the 10-year supply target. About 28 per cent, or 87,300 units, can be provided up to 2025. They are the ones that have undergone consultation and planning procedures, but officials admit that the completion time for individual projects is subject to changes. The output beyond 2025 is even more uncertain, taking into account factors such as rezoning, consultation, site formation, land resumption and reprovisioning of affected public facilities as required in some cases.
A long-term housing strategy involves a target that requires regular updating. Changing circumstances mean what is estimated to be achievable today may not be the case tomorrow. That is why eyebrows were raised when Chief Executive Carrie Lam Cheng Yuet-ngor hailed meeting the target a success in her policy address last month. The uncertainties regarding actual delivery subsequently acknowledged by the housing bureau underline challenges ahead.
The recent approval of HK$550 million to begin a feasibility study into a massive reclamation project has given the community something to look forward to. But with a staggering price tag of HK$624 billion, the Lantau Tomorrow Vision still requires careful scrutiny and planning before it becomes the city's new business and residential hub as envisaged. In any case, it is a goal too far for many. Sky-high property prices and lengthening queues for public rental flats continue to put officials in charge of housing to the test. While Lam and her team are to be commended for working hard on this front, it takes more than numbers and targets to make a difference. The government should build on this progress to deliver concrete results that benefit the people.
This article appeared in the South China Morning Post print edition as: Flats strategy has to show concrete results