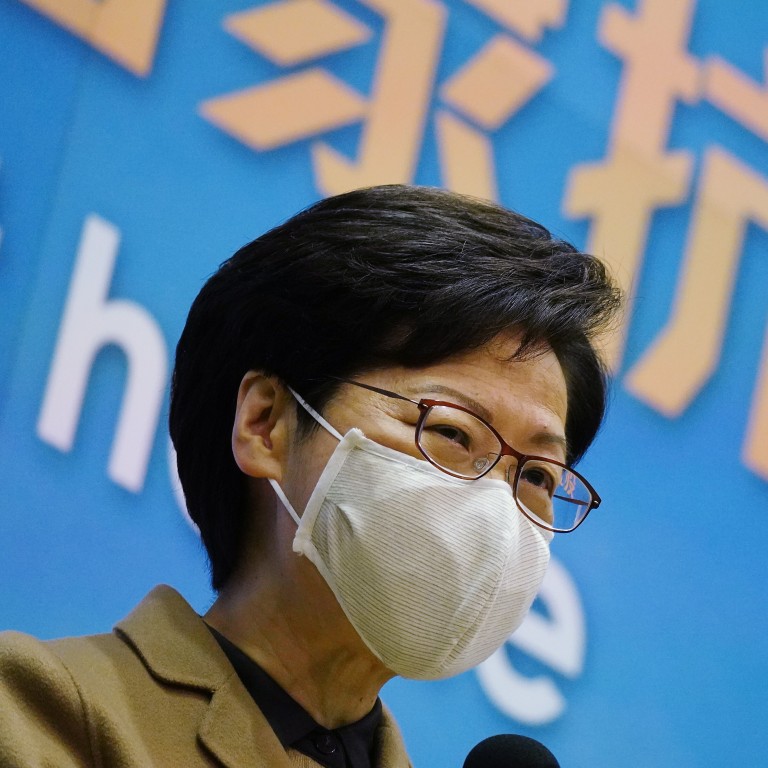 Opinion
Editorial
by SCMP Editorial
Editorial
by SCMP Editorial
Sectors hit by virus await pledged relief
The government has admitted its response to Covid-19 could have been better, but as infections continue to rise it must not delay in offering comfort to those suffering under anti-epidemic measures
As the coronavirus
continues to wreak havoc across Hong Kong
, the priority must be on curbing its spread and mitigating the impact. Officials are adamant that they have been working hard since the outbreak of the fourth wave. But the outcome still leaves much to be desired.
Weeks have passed and the daily infection figures are still hovering at a relatively high level. This has inevitably fuelled criticism and put more pressure on the government. Chief Executive Carrie Lam Cheng Yuet-ngor and her team must make better progress in fighting the epidemic while offering more targeted relief to those who have been hardest hit.
The HK$6.4 billion funding package unveiled on Thursday may not benefit everyone, but the amounts for those eligible have been increased.
Late December is usually the time for the chief executive's duty visit to Beijing. It remains unclear when Lam will go, but it makes sense for her to stay in the city and focus on the battle for the time being. She last met state leaders in Beijing in early November when the third wave was still lingering.
Despite the unequivocal recognition of her efforts in fighting the epidemic, the central government is clearly keen to see Hong Kong achieve "zero infection". With the fourth wave now raging for weeks without signs of abating, the goal has become even more challenging.
Notwithstanding the city's relatively low infections per capita, the government has repeatedly been slammed for its measures, with the latest critics being pro-establishment allies and mainland experts. Lam has conceded that the government's Covid-19 response could have been better, but she also appealed for public understanding, saying there are legal and logistical difficulties.
Be that as it may, it does little to enhance public confidence when the city has been hit by some 600 new infections each week since late November. The impact on public hospitals and businesses subject to social-distancing rules and health restrictions has been increasingly felt.
According to the chief secretary, the affected sectors may receive their money next month if the Legislative Council's Finance Committee approves the funding as early as Monday. Hopefully, this will offer some timely relief for those in need.
This article appeared in the South China Morning Post print edition as: Sectors hit by virus await pledged relief