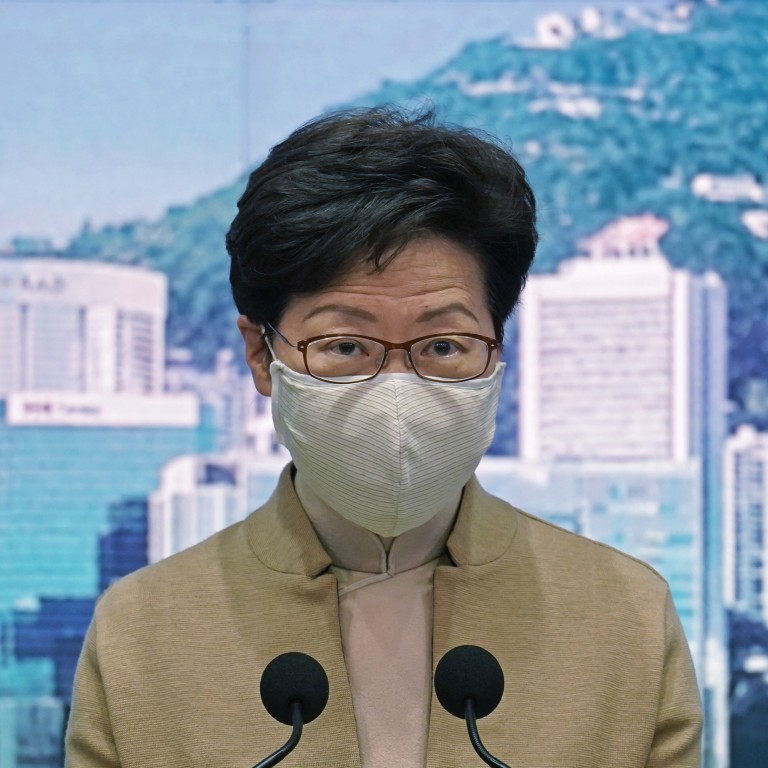 Opinion
Opinion
by Michael Chugani
Opinion
by Michael Chugani
A mysterious revolt against Carrie Lam is brewing in Hong Kong's establishment camp
Staunch loyalists have been attacking the chief executive's coronavirus response and leadership. Could it be Beijing's way of hinting that she won't get a second term?
Even sporadic
small-scale protests
stopped after the government imposed strict social distancing rules when the coronavirus, first reported in Wuhan, reached Hong Kong.
But now there's the smell of a new kind of rebellion that's baffling political pundits. This time, fingers are not being pointed at the radical opposition, which considers our chief executive Beijing's puppet. Most of last year's black-clad protesters are either in jail, under arrest, or have
fled
.
This new type of rebellion doesn't involve violence. It is happening from within the loyalist camp. And it is being mounted not so much by establishment lawmakers, the only camp left in the Legislative Council, as by the staunchest of loyalists.
The aim is to express deep discontent with the leadership of Chief Executive Carrie Lam Cheng Yuet-ngor. Some have even suggested she should step down. Astonished? I sure am. Staunch loyalists are supposed to stand by the city's leader no matter what, not gang up on her.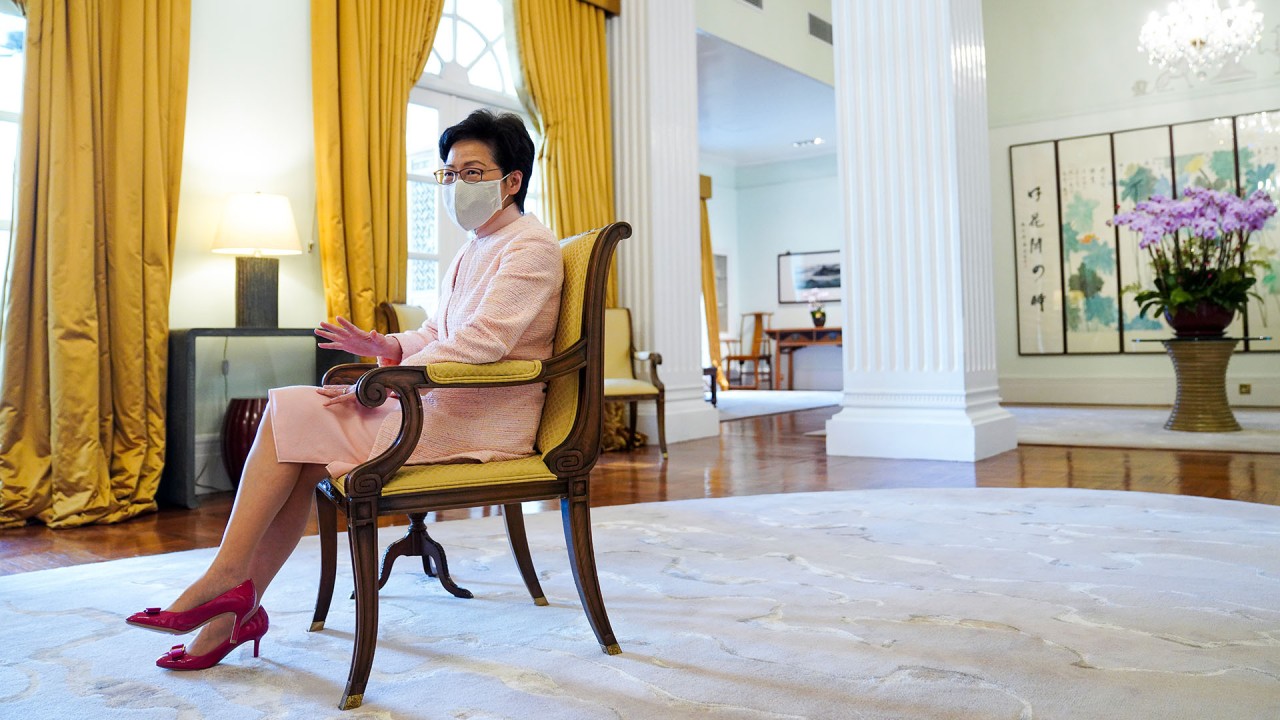 04:52
Hong Kong leader Carrie Lam to get tough on Covid-19 prevention measures cases surpass 100
Hong Kong leader Carrie Lam to get tough on Covid-19 prevention measures cases surpass 100
But that's exactly what's happening, with Lam's predecessor Leung Chun-ying questioning her pandemic response even though Hong Kong decorum dictates that past chief executives should refrain from criticising the current one.
Past weeks and days have seen a drumbeat of commentaries in Chinese on social media and in establishment newspapers attacking Lam's handling of the coronavirus pandemic and her overall leadership.
One of the first onslaughts came from Andrew Fung Wai-kwong, who worked as Leung's information coordinator when he was chief executive. He accused Lam of poor leadership. Other loyalist influencers followed, including Chris Wat Wing-yin, considered deep blue in the blue ribbon camp.
Her column against Lam in the Chinese-language Headline Daily was particularly scathing, saying she had watched Lam's cluelessness about the lives of ordinary people for three years. She admitted she was wrong to have spoken up for Lam during her candidacy, and pointed to the latest policy address as proof that the chief executive had no clue how to solve Hong Kong's most pressing problems
In another piece, the founder of HK01, Yu Pun-hoi, considered a staunch government supporter, accused Lam of lacking the political judgment to identify and solve Hong Kong's problems. He even hinted she might not last long in her job.
The central theme of these loyalist attacks is ostensibly Lam's refusal to order mandatory coronavirus testing for the entire population. She had argued such a move would require a complete citywide lockdown.
But Leung and Tung Chee-hwa, Hong Kong's first post-handover leader, insisted it was
doable
. Leung wrote a lengthy piece about how exactly Hong Kong could conduct testing, go into lockdown and succeed in bringing the virus caseload to zero, like China.
Beijing mouthpiece Ta Kung Pao carried opinion pieces saying mandatory testing must and will work. Another mouthpiece, Wen Wei Po, also backed the proposal for mandatory testing, criticising the city's containment measures as reactive.
Add the newly formed Bauhinia Party to this toxic mix and you're left wondering what exactly is going on. The party, founded by three mainland-born executives, two of them advisers to the central government, is said to have close links to the central government's liaison office.
Co-founder Charles Wong Chau-chi blamed last year's unrest on Lam's now-dead extradition bill, describing her administration as a
headless chicken that lacks direction
. Biting words indeed. Some say the liaison office is behind this campaign against Lam.
But who knows, given the unique way the liaison office operates. What I do know is Beijing has so far kept silent about the attacks on Lam. Usually it showers praise on her performance as leader. Maybe it is too distracted by bigger issues.
It could be that Beijing wants to see how the anti-Lam attacks play out before ordering a halt. Or it is sending her a subtle message that she won't get another term. Again, who knows. Anything involving Beijing requires second-guessing. All I can say is if I were Lam, I would be worried.
Michael Chugani is a Hong Kong journalist and TV show host