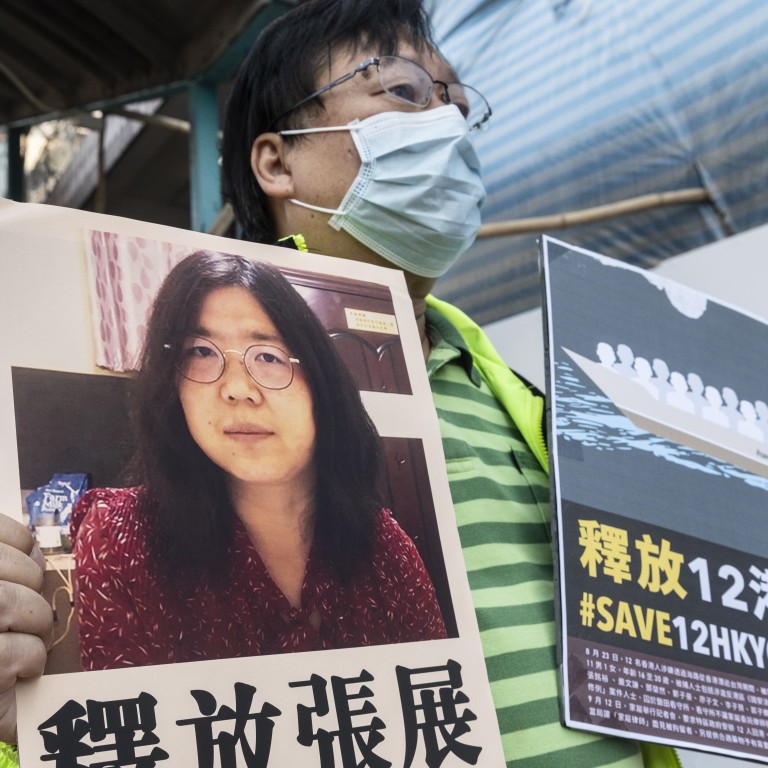 Opinion
Opinion
by Jerome A. Cohen
Opinion
by Jerome A. Cohen
Why Covid-19 citizen journalist Zhang Zhan's fate deserves greater scrutiny
Among other aspects, Zhang's case is distinctive for being the first formal prosecution involving the charge of 'picking quarrels and provoking trouble' to suppress a Covid-19 citizen journalist
We should also be asking what motivates a defendant such as the courageous Zhang to martyr herself in the cause of free speech
We should not allow holiday distractions, public health concerns or compassion fatigue to induce us to overlook yet another harsh prison sentence on a human-rights activist in China.
Indeed, the continuing controversy over the
origins
and consequences of Covid-19 that has plagued us this past year should enhance our interest in last Monday's trial and conviction of former Shanghai lawyer-turned-citizen-journalist
Zhang Zhan
for recording and revealing many aspects of the tragedies in Wuhan last spring.
I have been asked what is so distinctive about yet another case, in the huge number of unfair cases in China, involving "
picking quarrels and provoking trouble
". The answer is that Zhang's prosecution is the first formal application of this notorious criminal catch-all charge to suppress one of a handful of citizen journalists who sought to report the Covid-19 events in Wuhan. Many aspects deserve mention.
The courageous public comments of her defence lawyer Zhang Keke suggest that, in this case, the defendant may have been allowed to retain her own counsel rather than tolerate the government-assigned lawyers often foisted upon the accused, especially those disfavoured. Lawyer Zhang, no relation to his client, boldly decided to do outside the courtroom more than he knew he would be allowed to do for her inside.
If experience is any guide, because of his forthright pre-trial complaints on social media, his efforts to talk to journalists who were barred from attending the trial and his revelations about the proceedings, he may now be in trouble with the Shanghai judicial bureau that governs his right to practise law.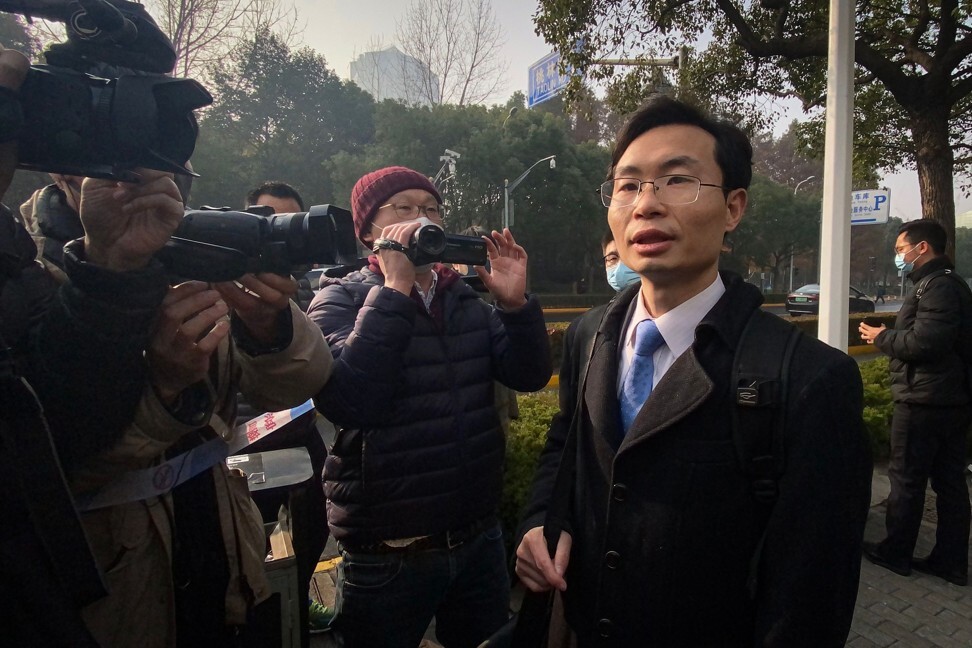 There was little that the defence counsel could do during the brief, 150-minute trial. Apparently, as is common in Chinese criminal cases, no witnesses appeared to testify. Had they done so, it would have given the defence the opportunity of a cross-examination, including of the police officers, who might have been asked about the appalling circumstances of Zhang's seven months of pre-trial detention.
But one cannot cross-examine a sheaf of pre-trial witness reports read out in court by the prosecutor to summarise the evidence in the absence of live witnesses.
Moreover, it is not clear whether Zhang refused to make a defence in protest against her suppression and the unfair criminal process, or whether she was so physically weakened by her six-month hunger strike, despite the
force-feeding
, that she could utter no more from her wheelchair than a gallant but faintly heard protest against censorship.
Indeed, we do not know whether Zhang was so weak that she could not possibly take meaningful part in a trial. Nor do we know whether the defence tried to introduce witnesses, although this is unlikely, especially since the prosecution did not produce live witnesses.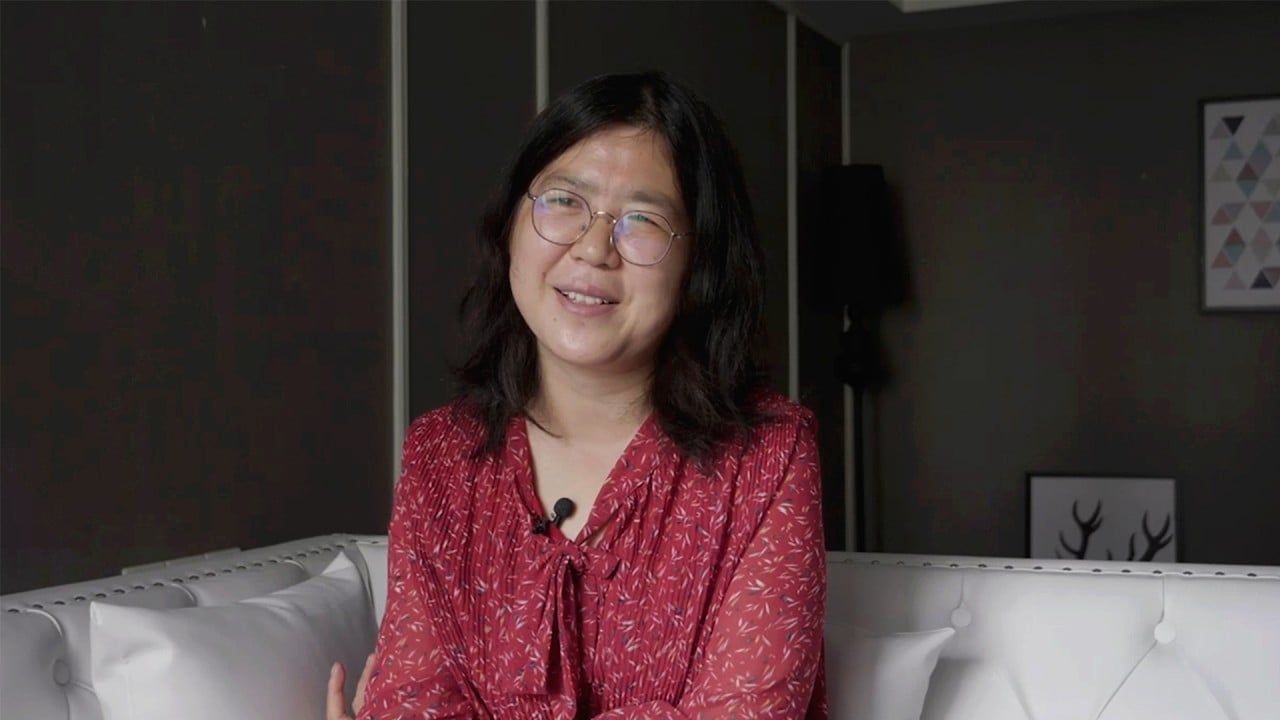 03:32
Chinese citizen journalist Zhang Zhan sentenced to four years in jail for Wuhan coronavirus reports
Chinese citizen journalist Zhang Zhan sentenced to four years in jail for Wuhan coronavirus reports
It is also not clear whether any family members beside the defendant's mother were permitted to attend the proceedings. According to Chinese law, it should have been open to the public, as Zhang's lawyers pointed out. In practice, however, the trial was closed.
Well in advance, the defence lawyers cleverly asked that the trial be live-streamed, like many mundane cases now are in China, in the hope of making the judiciary seem more legitimate and popular. The silence with which this request was treated highlighted the lack of transparency in this case.
Of course, Zhang's severe but not unexpected four-year sentence is designed to deter
other uncontrolled journalists
as well as to punish her amazing, stubborn refusal to "confess". The Communist Party may soon decide to release her, however, not out of charity or regret, and certainly not because of her "good behaviour" but because, if she is at death's door, they will not want her to die in custody, which always looks bad for the jailers.
Her lawyers have said that her health has recently gone swiftly downhill and that, at 37, she is a shadow of her former vigorous self.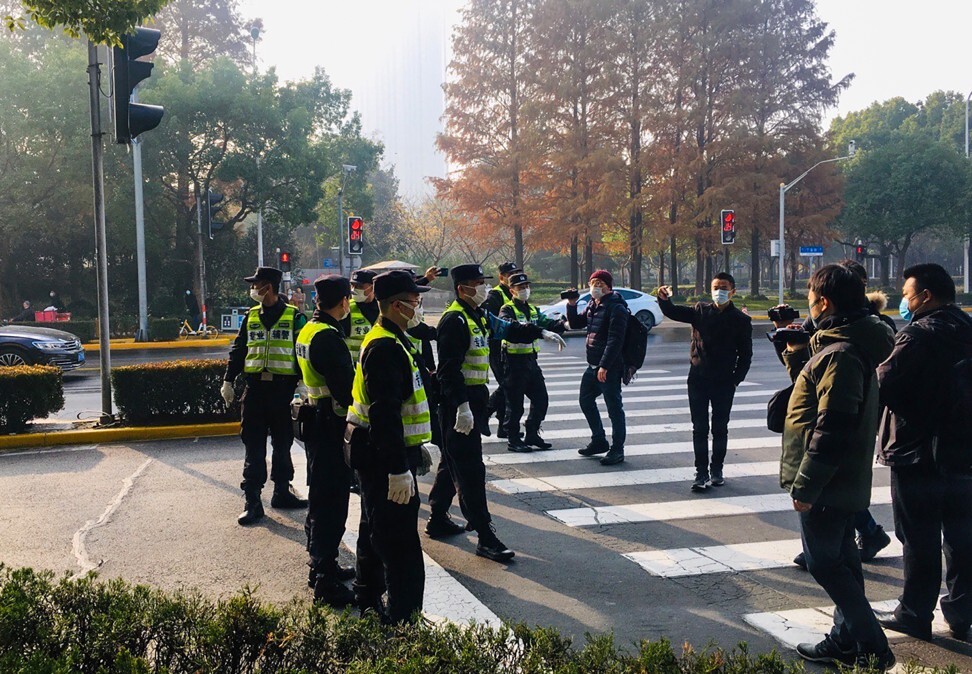 Of course, Zhang has a right to appeal against her conviction and sentence within 10 days. Some human rights defendants refuse to exercise that right as a matter of principle, protesting against the sham of justice. Others simply recognise the futility of appeal under the circumstances and are eager to leave the detention house, where conditions are
often terrible
, and move on to prison, where conditions are often more tolerable.
Some fear worse treatment if they appeal against the evident wishes of their captors, even though the law forbids punishing defendants because they seek to appeal.
Perhaps even more interesting than these basic questions of a right to defence, although less often asked, are questions about what motivates a defendant such as the unbelievably courageous Zhang to martyr herself in the cause of free speech. Who is she, and how was she formed?
She is said to be a "former lawyer"? What does that mean? Was she a human rights lawyer? Was she barred from practice because of her defence of client rights? Did she abandon law practice to take up journalism as a more important use of her legal training? Where had she studied law and why did she choose law? Is she a Christian? A believer in Jeffersonian democracy, as many East Asian rights lawyers are?
Or is she simply a patriotic believer in the wisdom of Xi Jinping's father, the revered
Xi Zhongxun
? After being allowed to resume his high party position following the death of his adversary, chairman Mao Zedong, in the early 1980s, he openly warned his comrades and the public that the party would never fulfil its goals unless it learned to tolerate "differences in opinion".
Jerome A. Cohen is Adjunct Senior Fellow for Asia at the Council on Foreign Relations and Faculty Director Emeritus of NYU Law School's US-Asia Law Institute