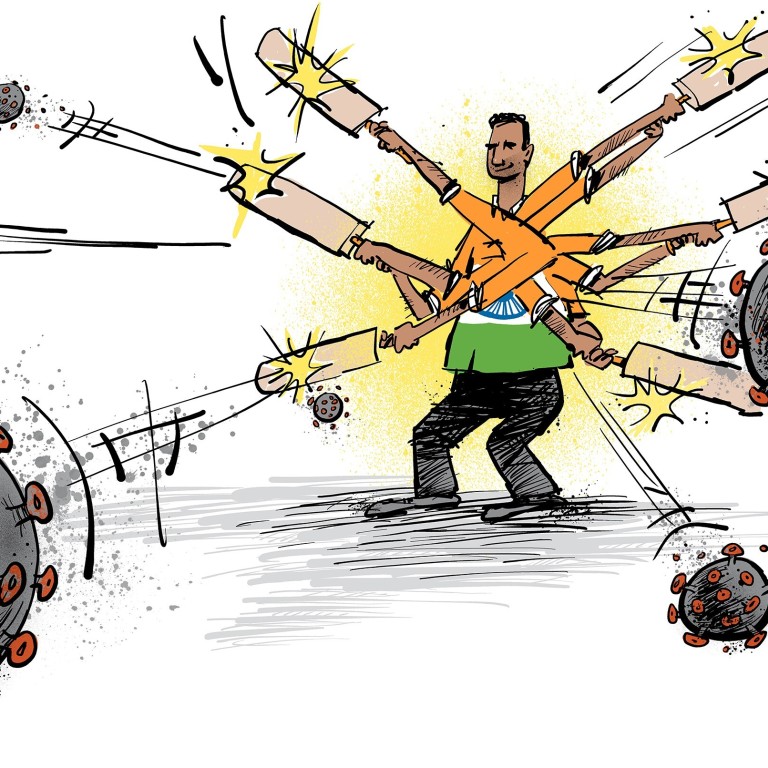 Coronavirus crisis has jolted India to strengthen itself and step up on the global stage
The government immediately stepped up production of the PPE and vaccines needed to control the pandemic, and has also implemented reforms in labour, agriculture and education
A self-reliant India that is open to cooperation will be of great benefit to the world
The year 2020 is one that all would like to forget in a hurry. The coronavirus pandemic created a global crisis with no parallels in living memory. Governments around the world were forced to deal simultaneously with a catastrophic health emergency, massive economic shocks and serious social disruption.
Despite this, 2020 will be remembered in India as a year of reckoning when government and citizenry came together in a whole-of-society response marked by determination and discipline.
From an economy that previously did not make ventilators, testing kits, personal protective equipment (PPE) and N95 masks, India was soon manufacturing enough of them to cater not only to its own needs, but also for export. More than 15,000 dedicated Covid-19 treatment facilities were set up across the country. Our high recovery rate (over 95 per cent) and low case-fatality rate (less than 1.5 per cent) speak for themselves.
India also emphasised the need for global cooperation. Guided by our civilisational ethos, which places humanity at the centre of global prosperity and cooperation, we assisted others even while tending to problems at home. When Covid-19 created a spike in pharmaceutical demand, we responded by ramping up our production, exporting medicines and other medical assistance to over 150 countries.
With the focus shifting to vaccines, India is involved in many international collaborations that give the world hope for normalcy. Prime Minister Narendra Modi has committed that India will leverage its vaccine manufacturing capacities to help make vaccines accessible and affordable to all.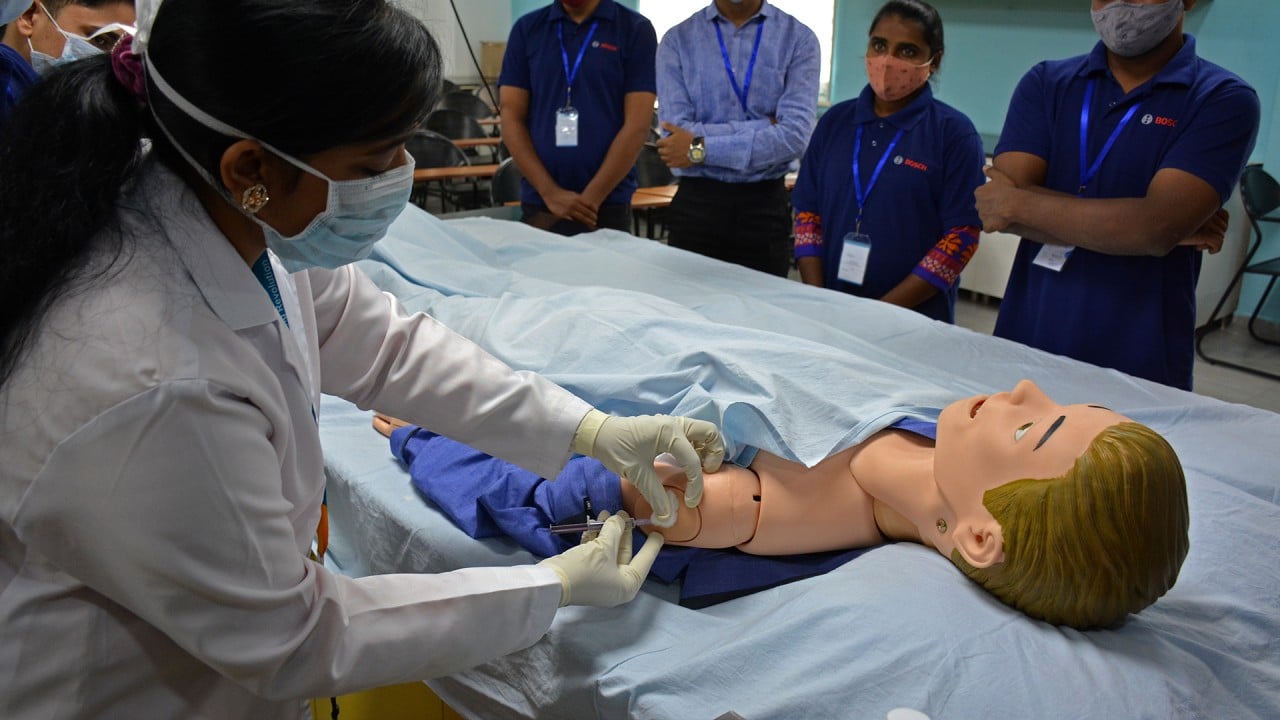 02:15
India trains workers to handle Covid-19 mass vaccination programme
India trains workers to handle Covid-19 mass vaccination programme
The pandemic also dealt a blow to global mobility on account of severe travel restrictions. With families clamouring to be reunited with their loved ones, India mounted a massive operation, bringing more than 3 million citizens home from around the world. We also supported the movement of more than 110,000 foreign nationals out of India to 120 countries.
The pandemic's health shock was matched perhaps only by its economic shock as trade and investment were disrupted and supply chains were unhinged. India's response was articulated in the vision of an "Atmanirbhar Bharat" (self-reliant India). It would be a mistake to interpret this as India turning inward.
In the words of Modi, Atmanirbhar Bharat "is not just about competition, but also about competence; it is not about dominance, but about dependability; it is not about looking within, but about looking out for the world".
The world needs more trusted and capable players and India believes it can play the role. The pandemic demonstrated that an India with greater capabilities would help not just itself but also be a force for good on the global stage. Atmanirbhar Bharat is thus a self-reliant India but a not self-centred one.
In a time of global crisis, it would have been easy for India to focus just on recovery. Instead, the government seized the opportunity for a spate of major reforms in domains ranging from manufacturing to agriculture and education. On the industrial front, the government consolidated 44 labour laws into four codes, which will facilitate industrialisation, generate employment and provide a social security net.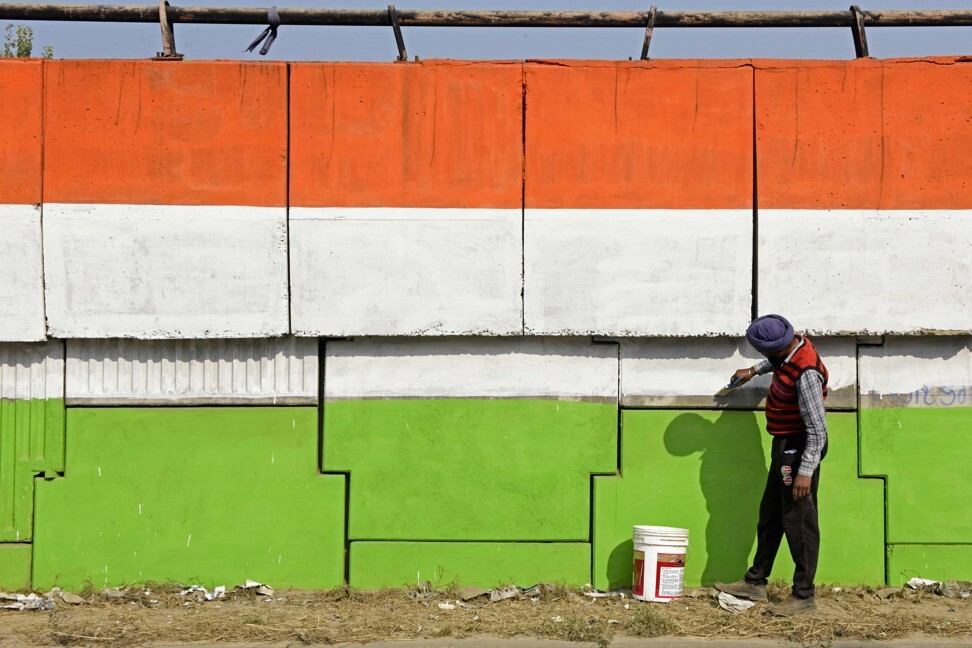 A production-linked incentive scheme has been rolled out for 10 sectors to encourage domestic manufacturing, promote exports and make the country an integral part of the global supply chain. Our liberalised FDI regime continues to encourage foreign investment. We are also creating a friendly tax regime for sovereign wealth and pension funds and developing a robust bond market.
The government introduced landmark
agricultural reforms
to end the monopoly of trading cliques. The proposed laws allow farmers to sell their produce at a price of their own choosing and even outside their respective states, thereby leading to better rural incomes. They also encourage private-sector investment and leverage technology to enhance our farm productivity to near global standards.
The pandemic has brought the digital economy into its own on a global scale. Given its reputation in this sector, India is poised to emerge as an even stronger digital power. Similarly, as the world moves towards a knowledge economy, the salience of engineering and innovation will grow and the application of technology will create an ever wider domain of services.
India's National Education Policy 2020 is a comprehensive framework for education and training that aims to transform India's education system and equip its youth with skills to leverage the opportunities offered by globalisation and technology in the post-pandemic era.
The road to recovery will be long and arduous. There are lessons from the experiences of others that India needs to imbibe, whether in terms of human resources, social infrastructure or economic capabilities. As we implement an agenda of recovery, resilience and reform at home, we aim also to learn and add value from the experiences of others.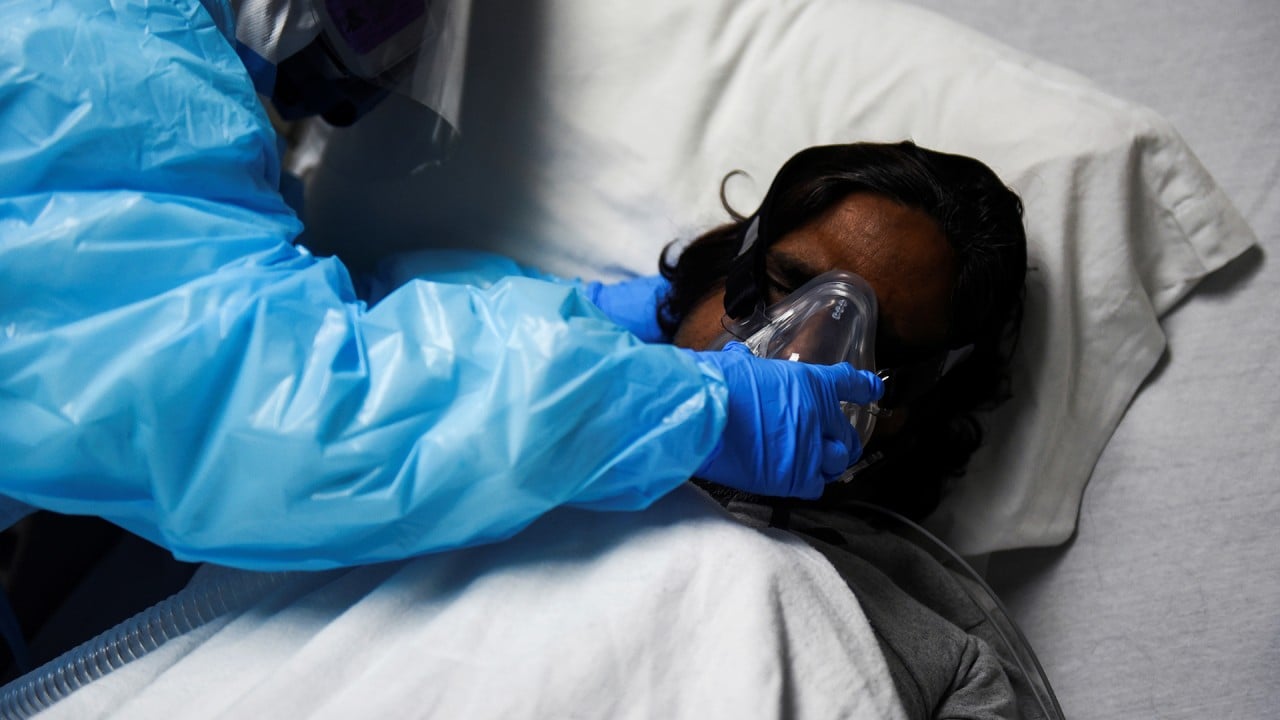 03:10
'Every day we struggle', doctors overwhelmed treating Covid-19 cases in hospitals around the world
'Every day we struggle', doctors overwhelmed treating Covid-19 cases in hospitals around the world
The devastating impact of the pandemic is hard to quantify and its implications have been profound. But one of the biggest takeaways has to be more international cooperation, particularly as we get increasingly interconnected.
Accordingly, while engaging with an emerging multipolar global order, India will continue to give the utmost attention to its immediate neighbourhood, where its Neighbourhood First policy, based on non-reciprocity, is creating the basis for shared activities.
At the same time, our extended neighbourhood has been an integral part of our history and heritage and our engagement has unfolded through an Act East policy and Prime Minister Modi's Sagar (Security and Growth for All In the Region) vision for the Indo-Pacific, which provides a template to engage with our maritime neighbours.
Meanwhile, on January 1, India entered the UN Security Council for the eighth time as a non-permanent member. Convinced that the multipolar world today needs more multilateralism, we will focus on efforts to make the UN and other international bodies more representative and in sync with contemporary realities.
The challenges of 2020 are by no means over. Much remains to be done. India believes this is a collective enterprise and stands ready to engage with all and work for peace, development and cooperation.
Vikram Misri is the ambassador of India to the People's Republic of China