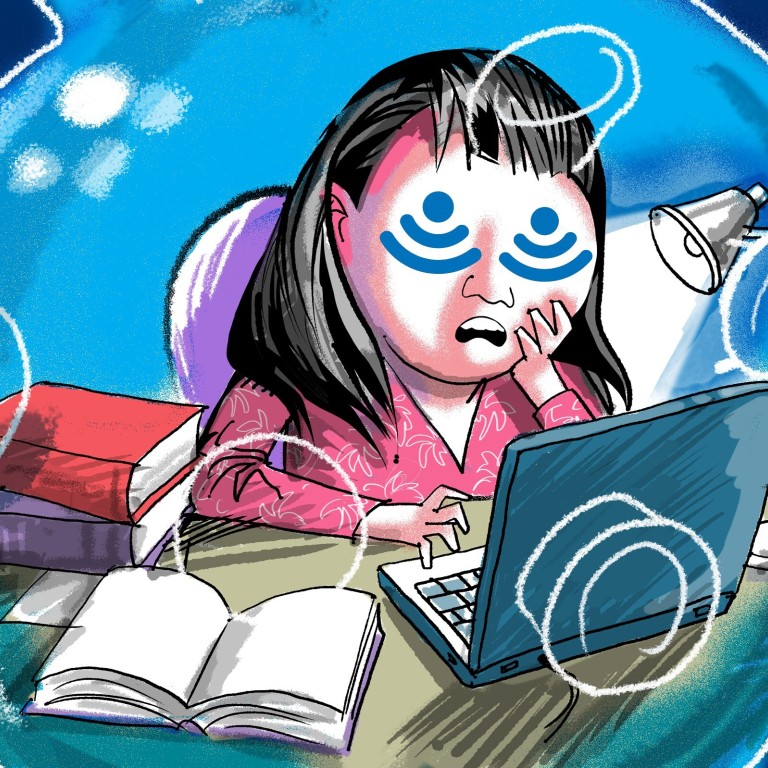 Opinion
Opinion
by Anna Chan and Paul Yip
Opinion
by Anna Chan and Paul Yip
Hong Kong students, parents and teachers in dire need of mental health support to prevent tragic outcomes
School-age children are stuck at home, can't see their friends and are kept busy with schoolwork while parents and teachers face new demands on their time
Schools should understand the challenges online learning pose to parents, teachers and students and show flexibility in their curriculum, schedule and support
Recent news reveals a tragedy apparently triggered by homework. A 43-year-old mother who was helping her seven-year-old son with his homework
broke down emotionally
and tried to kill her son. He squirmed free, but his mother locked herself in her room and hung herself. Her frightened children managed to call their father, who later revealed the event.
The Covid-19 pandemic
has swept through Hong Kong and caused major disruptions to daily life, forcing parents around the globe to take on a new role as surrogate teachers at home. School closures have taken a toll on parents as they are called upon for academic assistance, and strains felt by working parents can be even more overwhelming. The above-mentioned tragedy is a demonstration of how stress is caused and what stress can cause.
The outbreak has also triggered many changes in the life of school-age children as they are stuck at home, can't see their friends and are kept busy with schoolwork. They have been overloaded with information and teaching.
Home-based learning has been in place while in-person classes are suspended. The change in the learning environment has, however, hurt the well-being of students. According to the preliminary findings of the Quality Education Fund, which aims to promote wellness in school through mental health programmes, upper primary students of participating schools saw reductions in their well-being and positive thinking indicators. Other students had worse empathy and other indicators despite the fact that their knowledge of mental health had improved. 
The results stand in contrast to the findings of 2018-19. At a time without school disruptions, there was significant improvement in various well-being-related indicators after receiving mental health education
.
These outcomes suggest the Covid-19 outbreak has had a major impact on the well-being of students as they could be experiencing a
high level of stress
, perhaps arising from anxiety over the pandemic, poor mental health, the shift to online learning, academic pressure and family dynamics.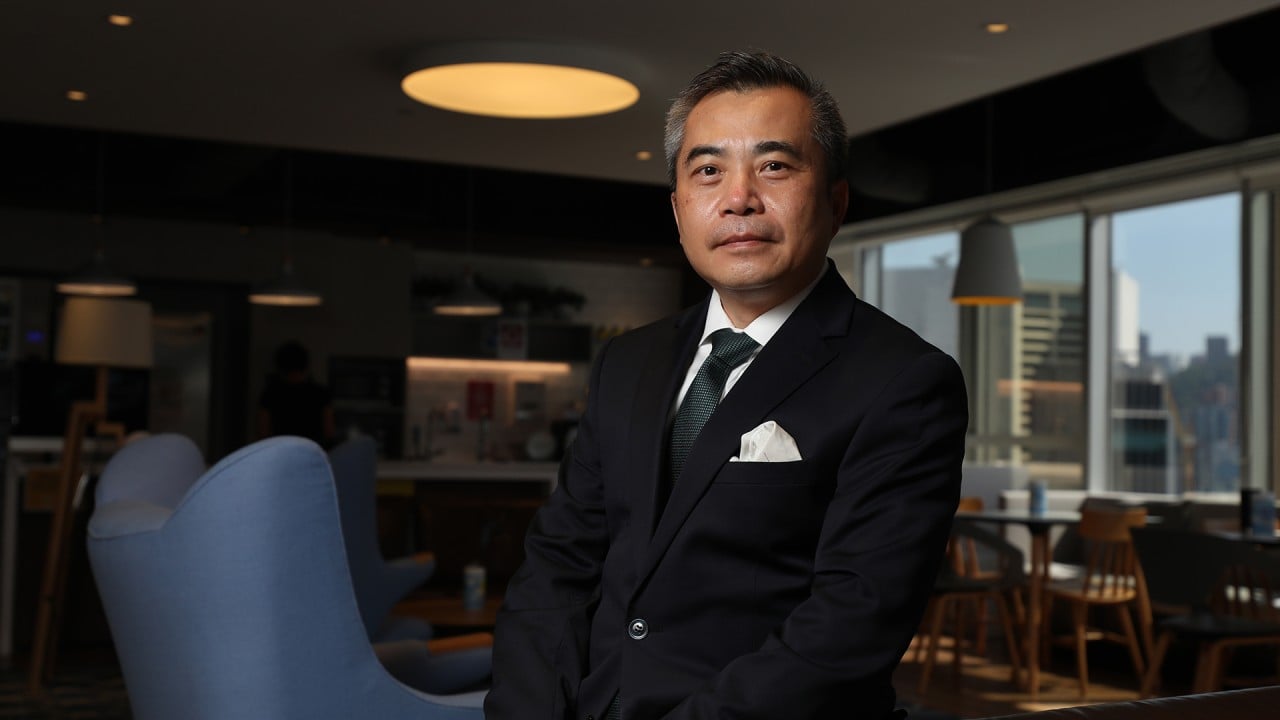 02:19
Covid-19 is taking a 'deep toll' on Hong Kong's mental health, top government adviser Wong Yan-lung
Covid-19 is taking a 'deep toll' on Hong Kong's mental health, top government adviser Wong Yan-lung
Research suggests that online learning is less effective than in-person learning, especially with younger children who require more attention and need more guidance.
Meanwhile, parents and teachers are both frustrated because of the increased workload and responsibility. Parents have to
devote more time
to their children to ensure that they are not distracted, support their learning and help them with homework.
Centres to support parents should be set up to provide emotional and tangible help, especially for those who lack social support networks. To ensure the effects of teaching and learning can be maximised, teachers have to put in extra time and effort to do lesson preparations to sustain engagement and design assignments
for the online environment
. Additional technical support for online learning should be made available.
Schools should understand the challenges online learning poses to parents and teachers and see if they have difficulties in adopting a new delivery style, communicating with students and using technology. Providing emotional and administrative support to teachers and lowering the expectations on teachers and students can be a great step towards reducing their stress and improving their mental health.
What are some measures schools can take to provide a safe, healthy learning environment during the pandemic? They can allow extra time for work submission as needed; provide a platform for parents to seek support; lighten the workload of teachers by reducing administrative work; create opportunities for students to communicate with their classmates online; provide online counselling services, such as chats with a social worker; schedule time for
mental health education
; organise online leisure activities; introduce new approaches through learning activities with other classes; and allow teachers and students in need to enter schools.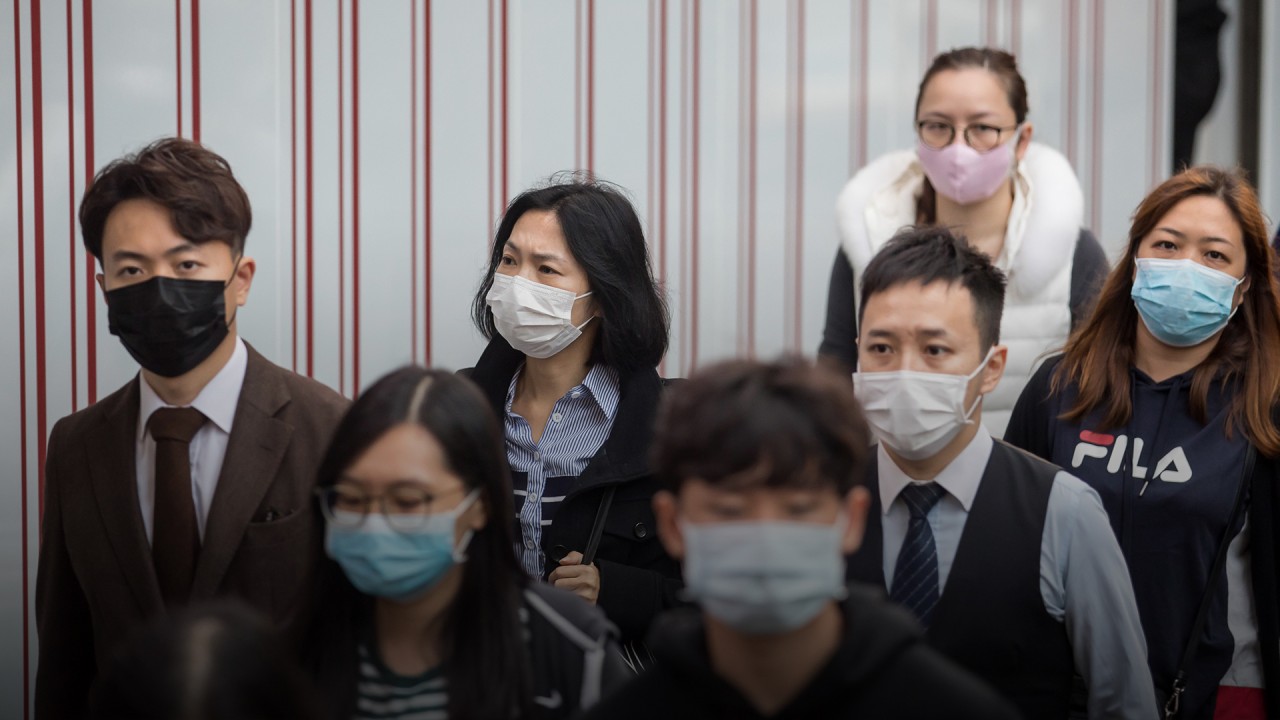 05:21
Companies need to foster caring and compassionate workplace culture during the Covid-19 pandemic
Companies need to foster caring and compassionate workplace culture during the Covid-19 pandemic
Many schools still tend to give
a lot of homework
before long holidays such as Christmas and Lunar New Year. However, these festivals are a time for celebration and family bonding, and we should allow more flexibility on the learning schedule under this new normal.
Students in Hong Kong have always been overburdened with homework, causing frustration, anxiety and stress to themselves and parents as well. These mental health concerns have an impact on their quality of life, concentration and optimism.
Mental health will always be our concern, especially during these uncertain times. Behavioural and emotional changes in students might not be as easily noticeable by fellow classmates, teachers and staff in an online environment. Therefore, asking students to take a self-assessment test and providing counselling services will be helpful in understanding more about their condition and offering appropriate assistance.
No effective learning can take place without good health, and there is no health
without mental health
. Mental health is essential for learning, the holistic growth of children and the everyday lives for people.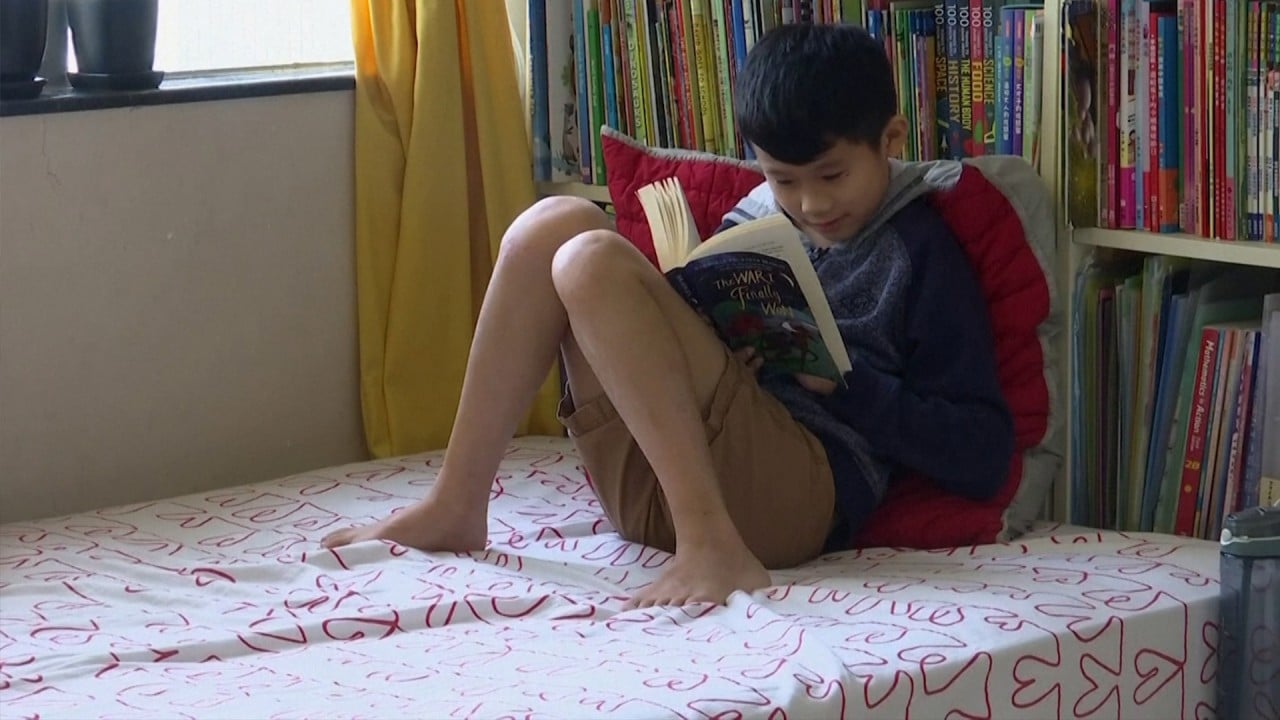 03:11
Coronavirus: epidemic worsens Hong Kong's mental health already reeling from months of civil unrest
Coronavirus: epidemic worsens Hong Kong's mental health already reeling from months of civil unrest
We hope the Education Bureau can work with schools to be more flexible in their curriculum. At the same time, schools should exercise more professional judgment by making amendments to some course content, shortening teaching time, replacing examinations with assessments and providing clear, reliable guidelines on promoting mental health at schools to raise awareness and ensure students receive adequate support.
It is time that we respond to these challenges by providing alternative, practical support to those in need to prevent any further tragic events from happening.
Anna Chan is a training consultant and Paul Yip is the director of the Hong Kong Jockey Club Centre for Suicide Research and Prevention at the University of Hong Kong
If you are having suicidal thoughts, or you know someone who is, help is available. For Hong Kong, dial +852 2896 0000 for The Samaritans or +852 2382 0000 for Suicide Prevention Services. In the US, call The National Suicide Prevention Lifeline on +1 800 273 8255. For a list of other nations' helplines, see this page.