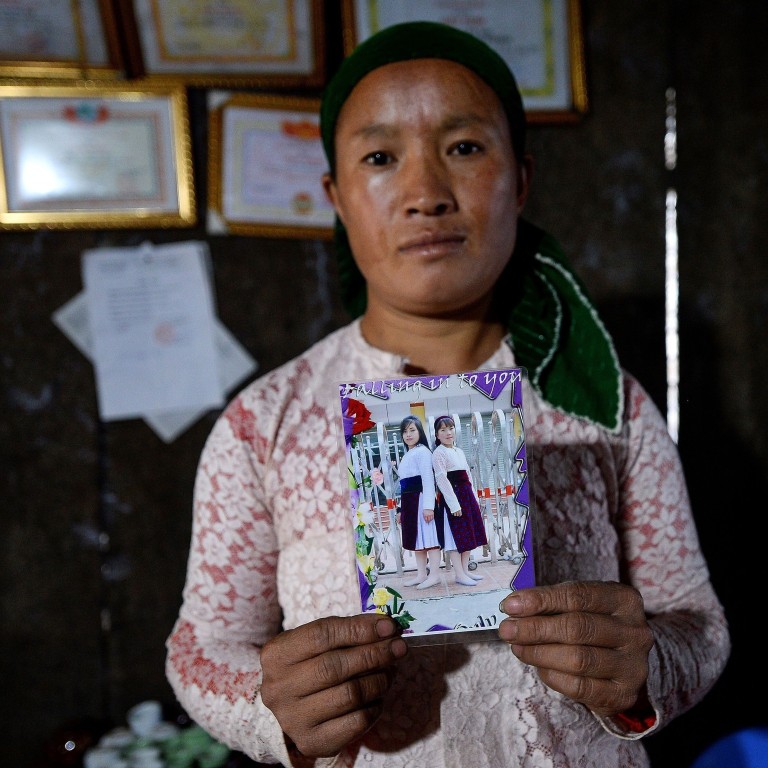 Opinion
Opinion
by Kelley E. Currie, John Cotton Richmond and Samuel D. Brownback
Opinion
by Kelley E. Currie, John Cotton Richmond and Samuel D. Brownback
How China's 'missing women' problem has fuelled trafficking and forced marriage
To prevent trafficking, countries must better train their immigration officers and boost socioeconomic conditions in vulnerable areas, while China should make a sustained effort to punish perpetrators and support victims
For most, marriage holds the potential for a lifetime of love, family and partnership. Across rural China and around its periphery, however, women are being lured by false promises of good jobs and a better future, only to be trapped in forced marriages that are a nightmare of abuse, including sex trafficking and forced labour in some cases.
With human trafficking around the world on the rise, and as we, in the US, recognise National Slavery and Human Trafficking Prevention Month, it is imperative that those who continue in this practice are held accountable.
This gender imbalance has fuelled a huge unmet demand for marriage, especially
among men
in China's rural areas. In response, girls and younger women from poorer countries on China's geographic periphery
are being tricked
into illegal and often abusive "marriages" by unscrupulous brokerage networks.
Each year, deceptive or coercive brokers transport thousands of women from Asian and African countries to China, where they are subjected to sex trafficking, living as a concubine, forced childbearing, and forced labour in domestic servitude under the false pretence of marriage.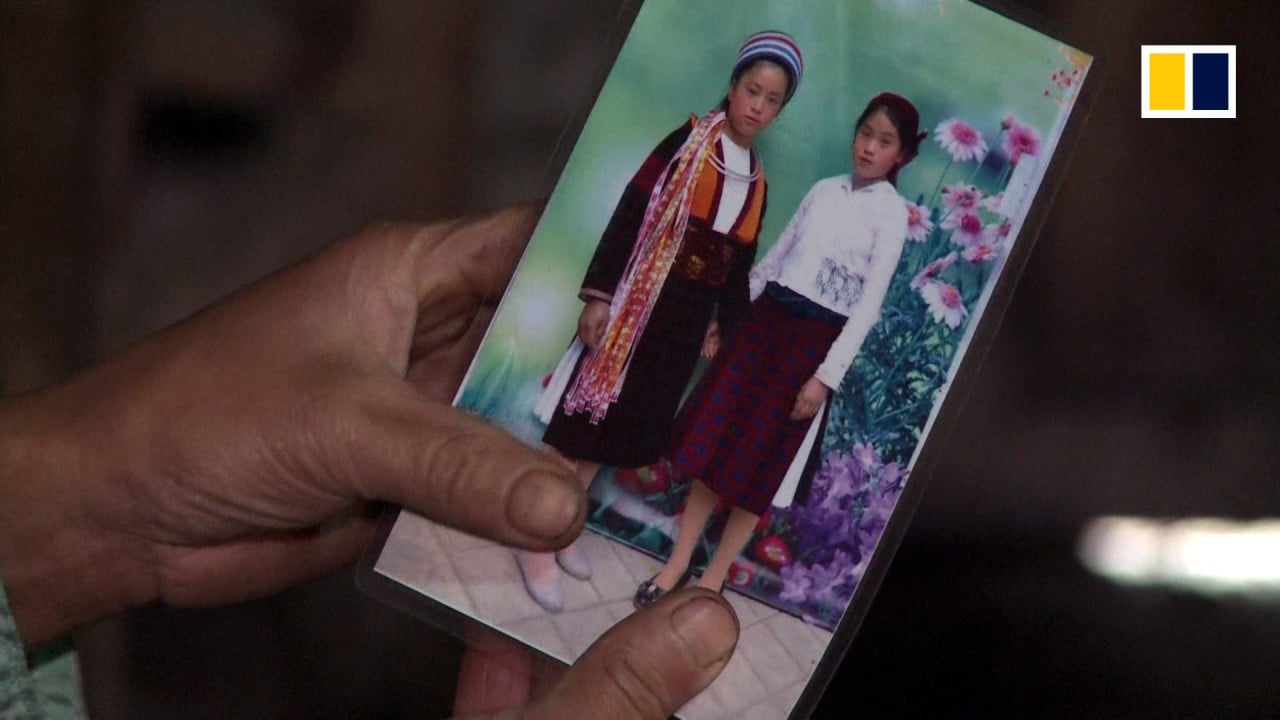 02:13
The Vietnamese daughters sold into China's booming 'buy-a-bride' trade
The Vietnamese daughters sold into China's booming 'buy-a-bride' trade
Through corrupt immigration channels, unscrupulous brokers facilitate marriages with prospective "husbands", who pay thousands of dollars to recruit and transport women and girls. Those who escape these situations often leave their children behind.
Meanwhile, Communist Party state-run media outlets even promote the benefits of foreign brides marrying Chinese men. This attitude frustrates systemic domestic and international efforts to end these abuses.
Victims of these "marriages" come from all over the globe. In the case of North Korea, women flee their abusive government for a better life elsewhere, only to be forced into marriage. In other regions, trafficking victims belong to ethnic or religious minority groups and come from impoverished and marginalised communities, making them particularly vulnerable to these predations.
For example, Hindus and Christians in Pakistan were among the more than 600 Pakistani girls and women
sold in China
as brides in 2018 and early 2019. According to media sources, once in China, the women were often isolated, neglected, abused and sold into prostitution, frequently contacting home to plead to come back.
Women who fled their captors and attempted to report these abuses to Chinese police often faced jail, deportation or forcible return to their captors, while their traffickers remain free.
One woman returned to Pakistan from China after two months of captivity, malnourished, too weak to walk, her speech confused before dying just a few weeks later. Despite the efforts of Pakistani investigators to break up these trafficking rings and seek justice, 31 suspects were all later acquitted, according to activists.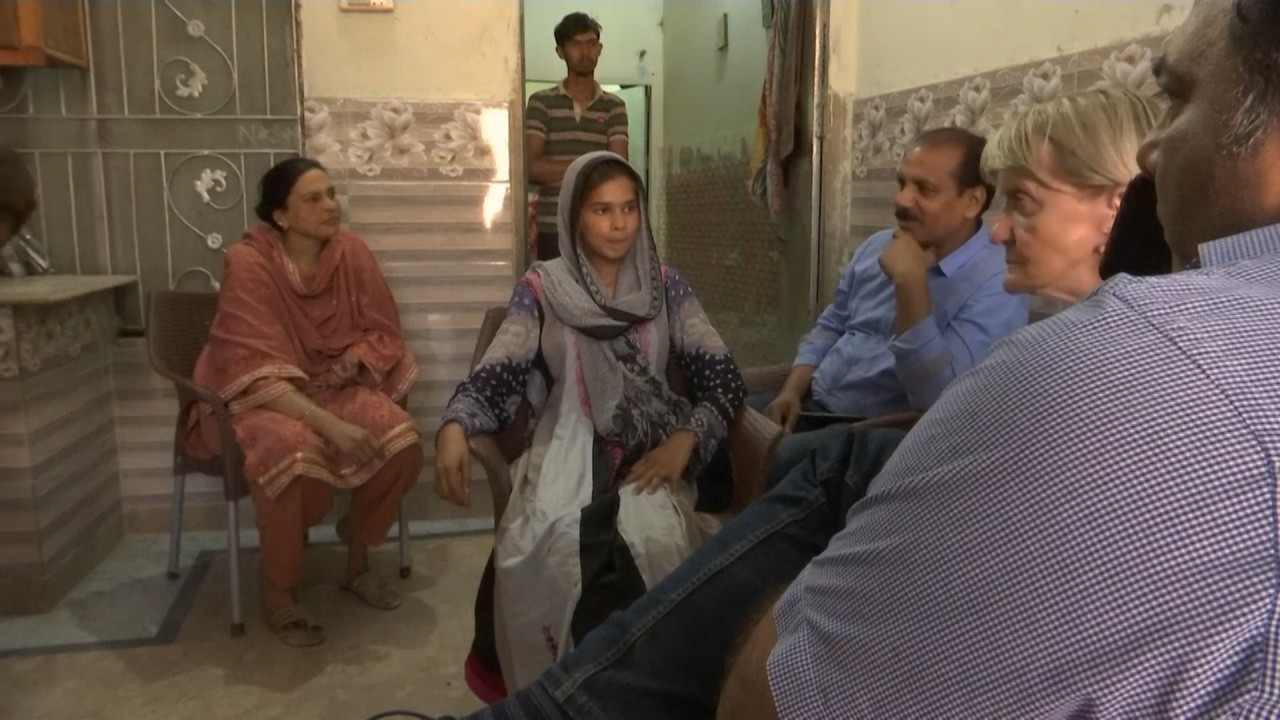 02:44
Pakistani Christian girls trafficked to China as brides speak about their ordeals
Pakistani Christian girls trafficked to China as brides speak about their ordeals
This is a frightening reality seen again and again. In Myanmar, brokers, through deceit or force,
transport
hundreds of women and girls, many from conflict-affected, vulnerable ethnic and religious minority communities in Kachin and Shan states to China.
In Vietnam, Hmong Christian women and girls as young as 13 and 14 have reported being abducted and sold to Chinese men in cases that also feature corollary sex trafficking or forced labour indicators.
Some countries are on the right track, building systems and processes to strengthen preventive efforts against trafficking via forced and fraudulent marriages to China. Others have attempted to slow the trafficking of women and girls by banning marriage migration for certain demographics.
Such bans, however, can encourage illicit, undocumented and highly vulnerable channels exploited by traffickers. Instead, governments should train their immigration and law enforcement officials to identify and intervene in possible cases of forced or fraudulent marriage, and empower them to connect victims to protective care networks.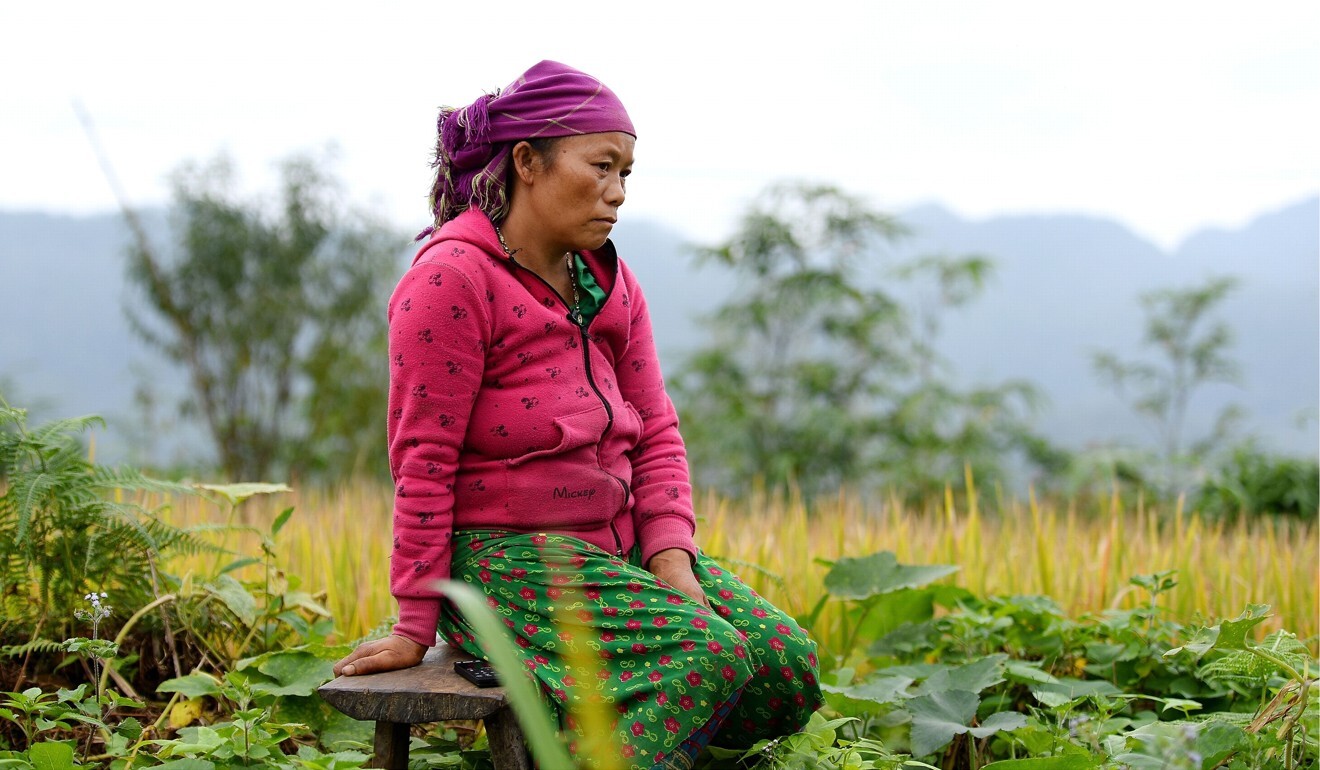 Brokers prey on vulnerable communities, including internally displaced persons, refugees, ethnic and religious minority groups, and communities facing or recovering from conflict, natural disaster or public health crises.
Countries committed to preventing abuses against these communities should start by respecting their human rights at home, and providing access to education, employment, identity documentation and improved livelihoods.
By taking steps to address the socioeconomic push factors, these communities become more resilient at home and less likely to seek risky opportunities in China.
The US State Department's annual
Trafficking in Persons Report
is the gold standard in monitoring and assessing how foreign governments tackle human trafficking.
At the release of the 2020 report – the department's 20th – Secretary of State Mike Pompeo rightly called human trafficking, "a truly wicked act". The US will continue to advocate to governments on behalf of these marginalised populations and the inclusion of women as part of advocacy efforts.
Trafficking is an issue that knows no borders. China's failure to adequately address pull factors is contributing to a trafficking crisis that ensnares countless women and girls in a cycle of abuse. The Chinese government must do more, starting with a sustained effort to punish perpetrators and support survivors.
As the US government uncovers and calls out these abuses, we urge all governments to join us in standing up for these women and girls.
Kelley E. Currie is US Ambassador at Large for Global Women's Issues. John Cotton Richmond is Ambassador at Large to Monitor and Combat Trafficking in Persons. Samuel D. Brownback is Ambassador at Large for International Religious Freedom