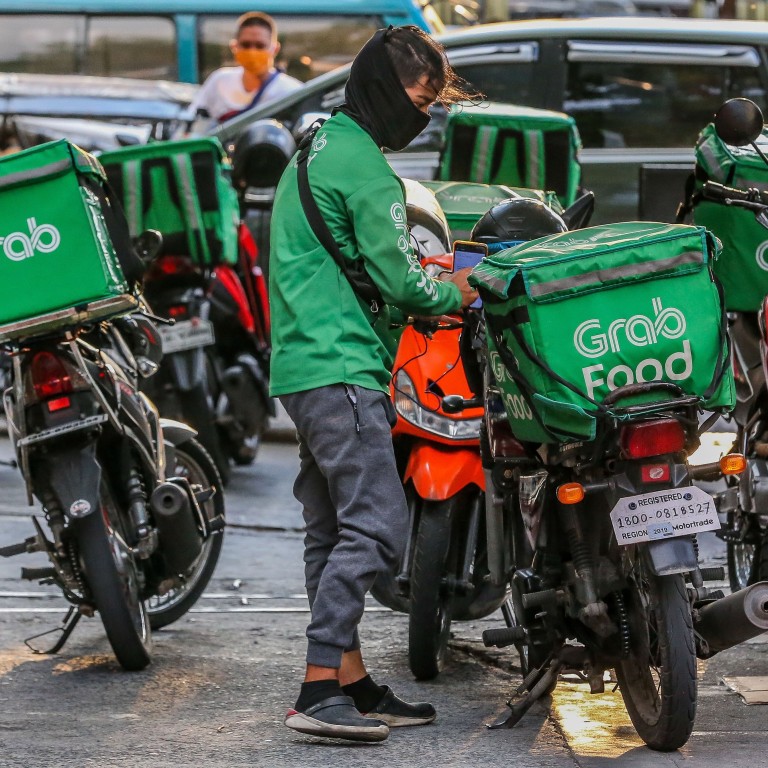 Coronavirus recovery: help Southeast Asia's small businesses move online to boost economy
E-commerce, online media and food delivery have surged during the pandemic in a region where small and medium-sized firms provide half of all employment
Governments in the region must enact policies that boost these firms' entry into the digital economy, spur innovation and empower them to invest for the future
Despite the challenging environment in 2020, the momentum of Southeast Asia's digital economy has clearly not been derailed. Google, Temasek and Bain recently reported that Southeast Asians spent, on average, an hour more a day on the internet during pandemic-imposed lockdowns, accessing essential goods, health care, education and entertainment.
The region added 40 million
new internet users
in 2020 and they are here to stay. More than 90 per cent of new digital service consumers intend to continue with the service post-pandemic. Health and education tech played a critical role during the pandemic, with impressive adoption rates.
E-commerce, online media and
food delivery
adoption and usage surged – the region's digital economy hit US$100 billion in gross merchandise value last year, with Vietnam and Indonesia experiencing double-digit growth. Gross merchandise value is on track to exceed US$300 billion by 2025.
Maximising the immense potential of the digital economy will be vital to the region's overall economic recovery efforts. At the heart of these efforts sits the engine of Southeast Asia's diverse and dynamic economy – the micro, small and medium-sized enterprises (MSMEs).
MSMEs account for 95 per cent to 99 per cent of all businesses and more than half of the total employment in all Association of Southeast Asian Nations (Asean) member states. Small and medium-sized enterprises also contribute 30 per cent to 53 per cent to each member state's gross domestic product. Digitalisation of the region's MSMEs so they can contribute more significantly to the economy is thus crucial.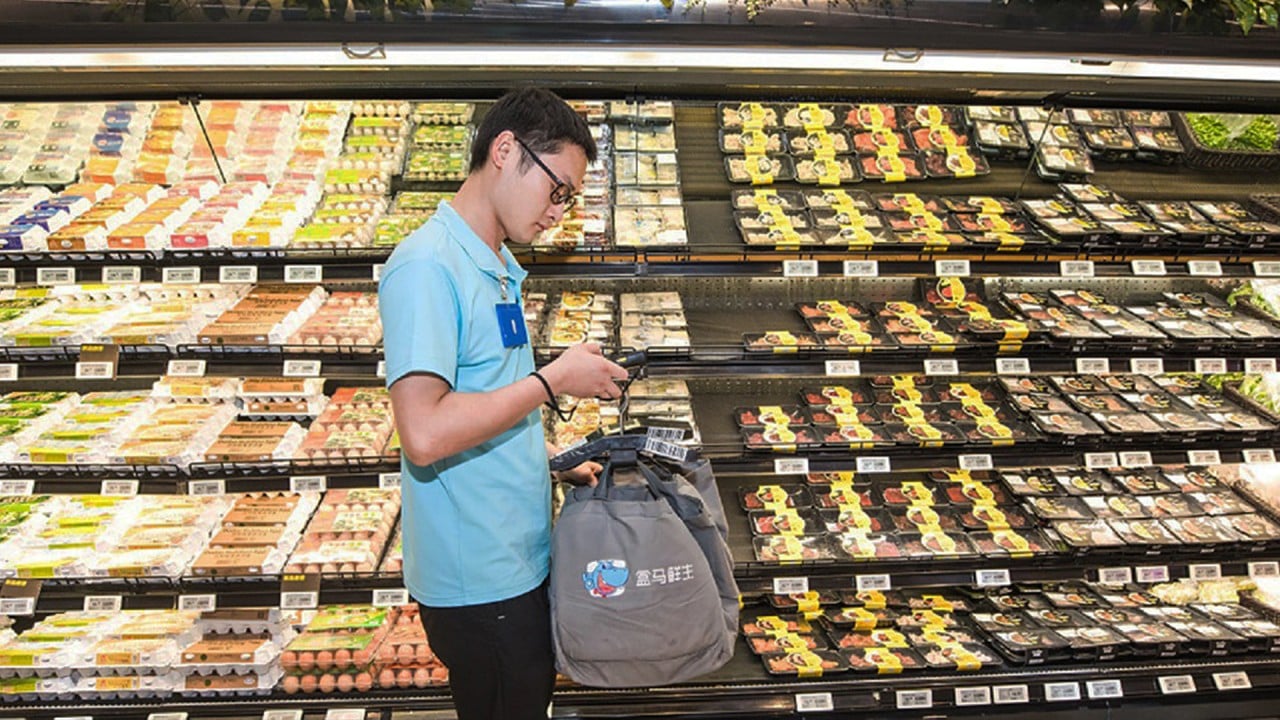 01:37
E-commerce companies in China offer temporary jobs to thousands amid coronavirus outbreak
E-commerce companies in China offer temporary jobs to thousands amid coronavirus outbreak
To that end, governments in the region must consider policies that encourage greater entry and participation of MSMEs in the digital economy, spur innovation and empower these businesses with the ability to grow and invest for the future.
However, governments in several Southeast Asian economies – including Vietnam, Indonesia, Cambodia, Thailand and the Philippines –
have enacted regulations
in recent years that are likely to dampen innovation and erect barriers for local businesses, entrepreneurs and start-ups.
For instance, content regulations and licensing requirements in some countries increase operational challenges for businesses, especially for growing local start-ups trying to operate across multiple markets.
Some governments in the region have also placed restrictions on data flow, such as
data localisation
. This could hamper inclusive economic growth prospects, dampen foreign investment and restrict opportunities for local businesses to grow domestically and globally.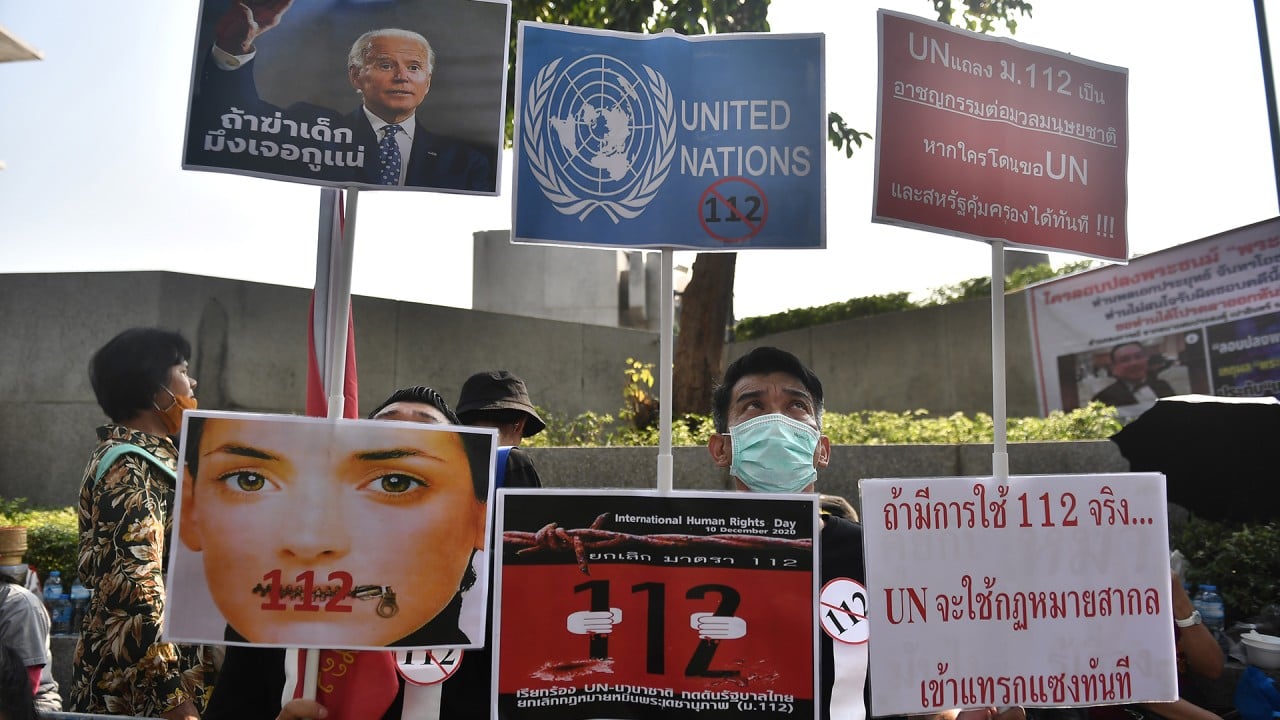 02:37
Thai demonstrators gather near UN office calling for action against royal insult law
Thai demonstrators gather near UN office calling for action against royal insult law
For MSMEs that do not have an international footprint, preventing the free flow of data across borders restricts them from using common infrastructure to serve their customers in multiple markets.
Equally worrying are cybersecurity laws in countries such as Cambodia,
Thailand
and
Vietnam
, which grant excessive power to local authorities to exercise more control over the internet, damaging user confidence in the security and privacy of online communications. Such laws harm freedom of expression and inadvertently stifle innovation and dampen foreign investments.
For many MSMEs across the region, technology is a lifeline during the pandemic, providing access to customers when the traditional shopfront was temporarily shut and social distancing measures restricted footfall when shops eventually reopened. Last year saw innovative solutions by many technology companies to help MSMEs quickly transition online.
Facebook, for instance,
established Shops
, a service that enables businesses to set up an integrated online store accessible via both Facebook and Instagram. Grab's app brought wet markets online by allowing users to order wet market produce and have delivery riders fulfil those orders.
Airbnb partnered with the Singapore and Thailand governments to work with local communities and tourism entrepreneurs to host online experiences, allowing global audiences to continue exploring these cities innovatively.
Across Southeast Asia, the pandemic pushed many traditional businesses to adopt new ways of selling to customers and
accept digitalisation
as the way forward, accelerating the region's overall digital transformation. Research shows this can have significant and lasting positive economic impact for MSMEs' revenue and productivity.
As we look to recover from the devastating economic impact of the pandemic, governments in the region need to seize the opportunity to help MSMEs build resilience and emerge stronger by accelerating digitalisation and building an inclusive digital future.
This requires a unified and collaborative approach between the public and private sectors, whether it is in co-developing digitalisation initiatives or adopting a consultative approach in policymaking. The priority must be to create the best possible ecosystem for MSMEs to thrive in the digital economy so they can power the overall recovery of the region's economies.
Jeff Paine is managing director of the Asia Internet Coalition