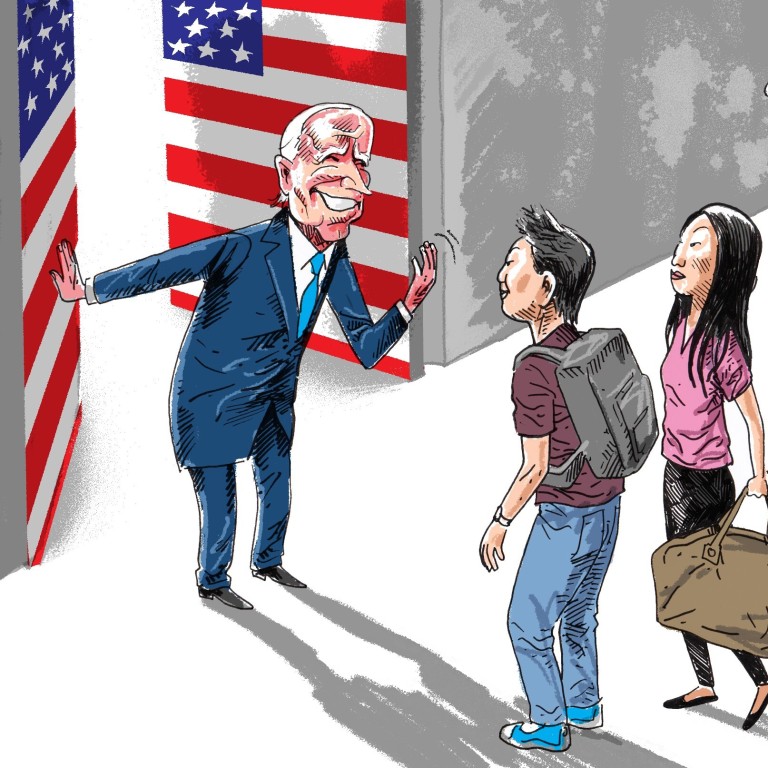 Biden should prioritise reversing Trump's blanket ban on Chinese and other foreign students
Trump administration policies have inflicted enormous harm on America's universities, economy and global standing. While every government has the right to screen out any foreign students, to continue to impose sweeping bans is just nuts
Among the many challenges
President Joe Biden
will face as he enters office, three of his key goals will be bolstering America's global economic and technological competitiveness, rebuilding American democracy to heal a divided land, and restoring American global leadership.
Fortunately, one policy change can help quickly tackle all three at once: reversing the restrictions imposed by the Donald Trump administration on
visas
for international students looking to study in the United States.
Trump administration policies have damaged the openness and attractiveness of the US as a destination for the best and brightest students from around the world. In the 2019-20 academic year, 267,712 international students enrolled in the country – 11 per cent off the peak of 2015-16.
This decline wasn't just the result of the Covid-19 pandemic. Most international students aimed to continue their studies regardless, if remotely, with one survey finding that only 4 per cent of Chinese students polled had cancelled their study-abroad plans.
This directly damages American interests. First, US industry has been strengthened for decades by the education, training and employment of generations of foreign students. Look at the ethnic make-up of Silicon Valley, one of the powerhouses of the American economy: these students are an important part of the US economy.
The human capital brought by foreign students is foundational to America's long-term innovation economy, with many of those students choosing to stay in the country and contribute world-class talent to American industry. A full 25 per cent of US entrepreneurs are immigrants, and 216 of the companies in the Fortune 500 were founded by immigrants or their
children
.
Second, foreign students also support almost half a million American jobs in college towns across America, according to education trade group NAFSA. Now, US universities are expected to lose US$23 billion in revenue during the 2021 academic year.
Third, there is also the damage to American soft power. Right across the world, young people, their families and their countries no longer see America as welcoming. The walls have gone up in a way that has been deeply damaging to America's global standing.
Every national government has the right to screen out any foreign students based on an individual security assessment by intelligence agencies. That's their job. But to continue to impose a series of blanket bans is just nuts.
The decline in foreign students studying in the US has been especially pronounced with regard to students from China. In 2018, the Trump administration significantly tightened student visa regulations for
Chinese students
hoping to study in sensitive fields like aviation, robotics and advanced manufacturing, shortening the duration of visas issued for study in these areas from five years to one, citing the risk of espionage and intellectual property theft.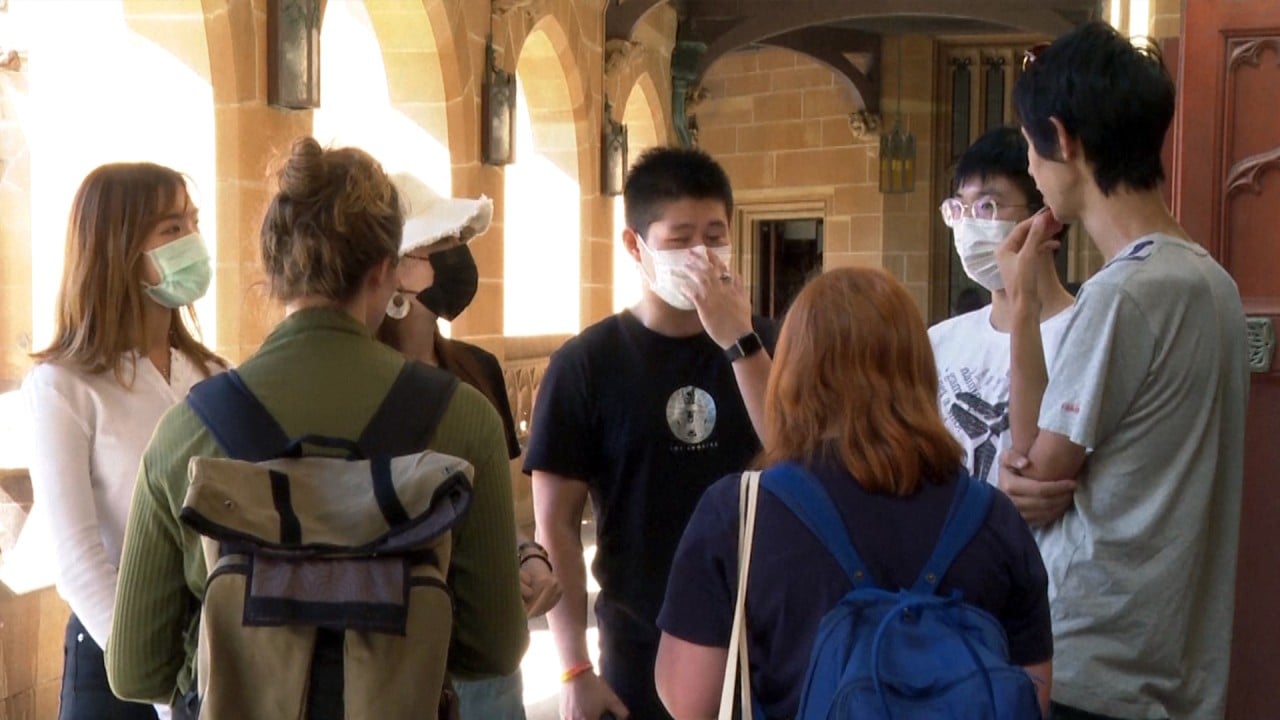 02:31
Repatriation of over 1.4 million Chinese students stranded abroad by Covid-19 creates dilemma
Repatriation of over 1.4 million Chinese students stranded abroad by Covid-19 creates dilemma
In 2020, Trump also announced a series of policies targeting Chinese students and scholars suspected to have military ties. Following these orders, the State Department said in September 2020 that it had
revoked the visas
of more than 1,000 Chinese students and researchers.
The Trump administration had also proposed even tighter rules, which if implemented would restrict F-1 visas to a fixed term of four years (shorter than any PhD programme and less than many BA students require) before requiring that they file for extension. The grounds for doing so are extremely narrow.
The impact of these bans on the perceptions of all categories of prospective Chinese students has been immediate and profound. Despite Chinese students traditionally making up the largest share of international students in the country, at about 30 per cent, the number of new F-1 student visas granted to applicants from mainland China cratered to just 808 in the six months to September 2020, down 99 per cent from the 90,410 issued in the same period of 2019.
Chinese students who study in the US can play a profoundly positive role in
US-China relations
. Returning Chinese students are the means by which liberal democratic ideas enter into and are sustained in China's national discourse. This keeps Communist Party enforcers up at night. Washington should be proud of it, rather than choking it off.
China and the US are now engaged in full-scale strategic competition. This will continue under the Biden administration. There are of course demonstrable risks that come from openness. America's cutting-edge research universities and laboratories are a top target for Beijing's intelligence gathering apparatus, which seeks to gain an edge for China by accessing scientific and technological secrets with military and commercial applications.
These risks can be limited by a smart, targeted system of national security safeguards. Such a system must be intelligent enough to avoid sweeping, simplistic restrictions. A foreign graduate student aiming to conduct aerospace engineering research may require close scrutiny, but this doesn't mean they should be automatically turned away; nor should a Chinese student who dreams of coming to the US to study philosophy, political science, or economics face identical restrictions.
If the intelligence agencies need more resources to do this, they should be granted. It would cost a fraction of the amount lost to national revenues through America's plummeting foreign enrolment.
It made Trump look tough in the eyes of his political base to ban Chinese and other foreign students, while never owning up to the enormous self-inflicted harm on America's universities, economy and global standing.
It's a bit like the
trade war
: Trump, the tariff king, was determined, once again, to look tough. But the net impact of all this on the American economy has been disastrous: America's trade deficit with China at the end of 2020 was up 10 per cent from 2016, the deficit with the rest of the world was up by 26 per cent (US$103 billion), and an estimated 300,000 American jobs have been lost due to tariffs.
America has always been at its strongest when its doors are open to the rest of the world. Fixing the blanket bans on foreign students should be a priority decision for the Biden administration. No congressional action required. And America will be stronger, not weaker, for it.
Kevin Rudd was the 26th prime minister of Australia and is president and CEO of the Asia Society and concurrently president of the Asia Society Policy Institute