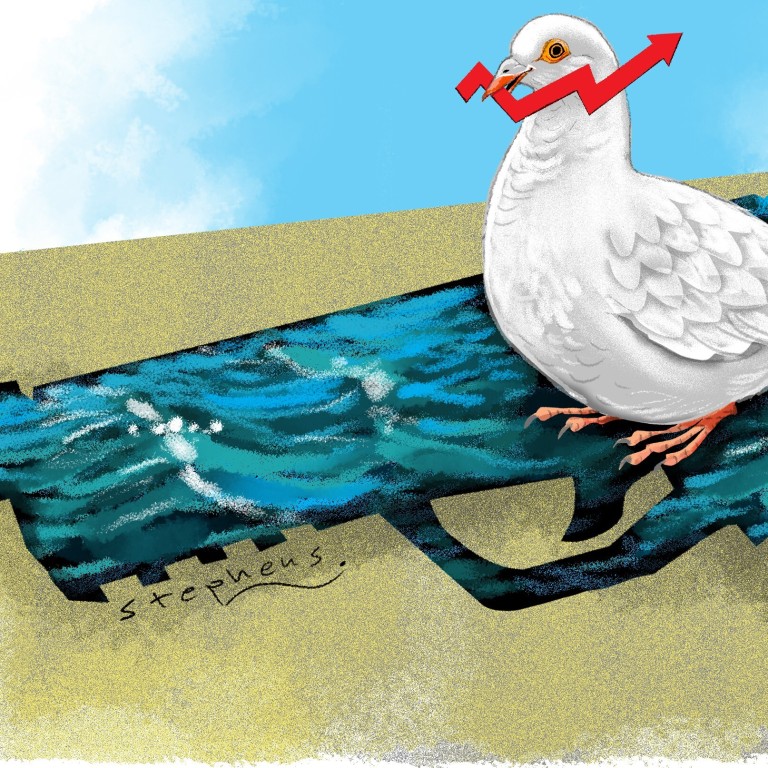 South China Sea: how Asian nations can find peace and profit together
Countries could agree to recognise current realities as de jure ownership in exchange for rescinding exclusive maritime rights
A joint company could be set up to manage shared undertakings in the sea, with revenue to be distributed among all littoral states
Recent flare-ups from the
Caucasus
to the
Himalayas
are a reminder that "frozen conflicts" are never really so. They are always a trigger pull away from a sudden shift towards violence.
This is certainly true with the South China Sea, where there are many fingers on many triggers. China has
reclaimed
and
militarised
various rocks and reefs, Vietnam is now doing the same, the US Navy is conducting
freedom of navigation operations
while supporting the Philippines and Vietnamese navies to assert themselves, and Britain has
deployed
a carrier to the region.
As one of the world's most strategic maritime trade corridors becomes more claustrophobic, it has also become more confused and dangerous.
Throughout Asian history, great civilisations have expanded and contracted across vast terrestrial and maritime spaces. In the past century, Japanese imperialism, decolonisation, Cold War proxy competition and China's dramatic rise have left an indelible mark on East Asia's patterns of interaction.
The confluence of these legacies forms the complex backdrop to disputes such as in the South China Sea, where pre-colonial coexistence has morphed into intricate military and legal manoeuvring to exclusively demarcate what, for most of history, has been shared.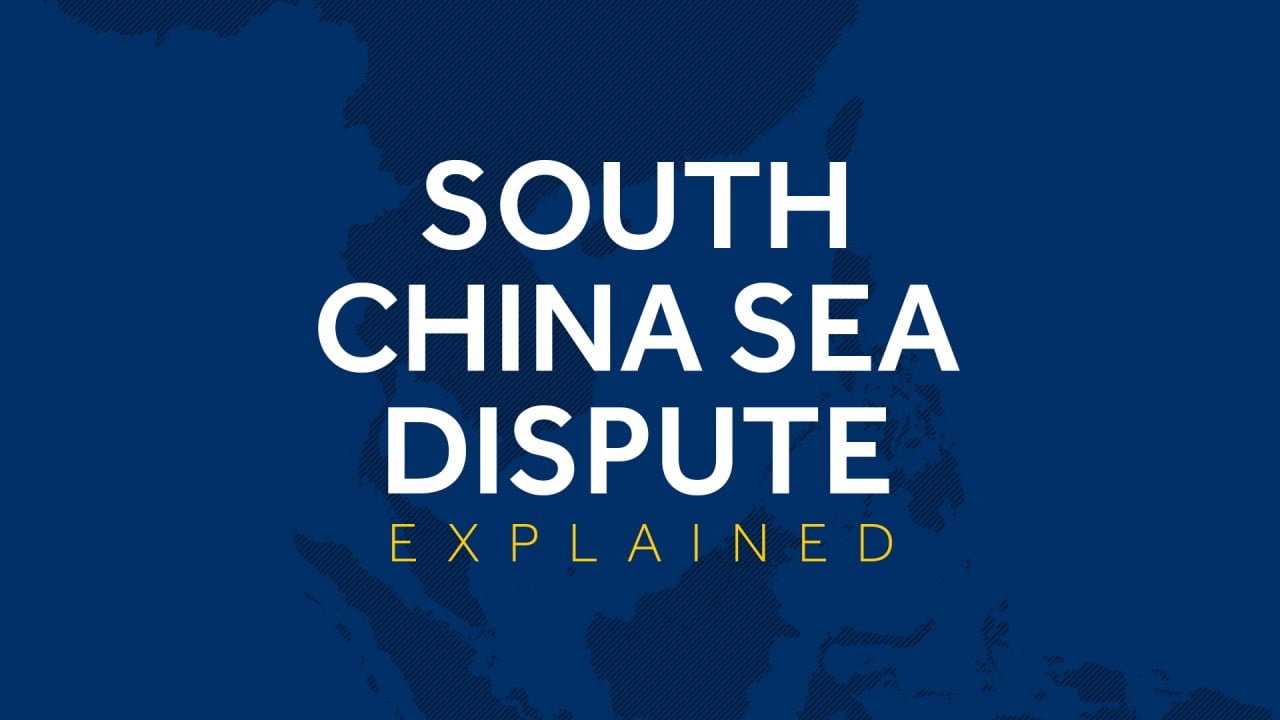 03:23
The South China Sea dispute explained
The South China Sea dispute explained
I'm just old enough to remember the diplomatic spirit of the late 1990s and early 2000s that animated the
Treaty of Amity and Cooperation
in Southeast Asia, which both China and India joined in 2003. One of the tragedies of the South China Sea is how national rivalries have sublimated across generations. Optimism decays, suspicions are reinforced and the military-industrial complex prevails.
What could have become a moment of diplomatic success rooted in the historical norm of openness has become a sordid tale of modern sovereignty and competitive exclusion. Self-fulfilling prophecies appear more likely than solutions. Can the South China Sea reclaim its better history?
With the Biden administration keen to reassure allies, and fellow
Quadrilateral Security Dialogue
members India, Japan and Australia stepping across the region, their collaboration and support for Indonesia, the Philippines and Vietnam will only grow.
This suggests that exclusive control over the waters will become ever less likely. On this trajectory, the outcome is either an unproductive stalemate or uncontrolled escalation. Neither is desirable nor constructive.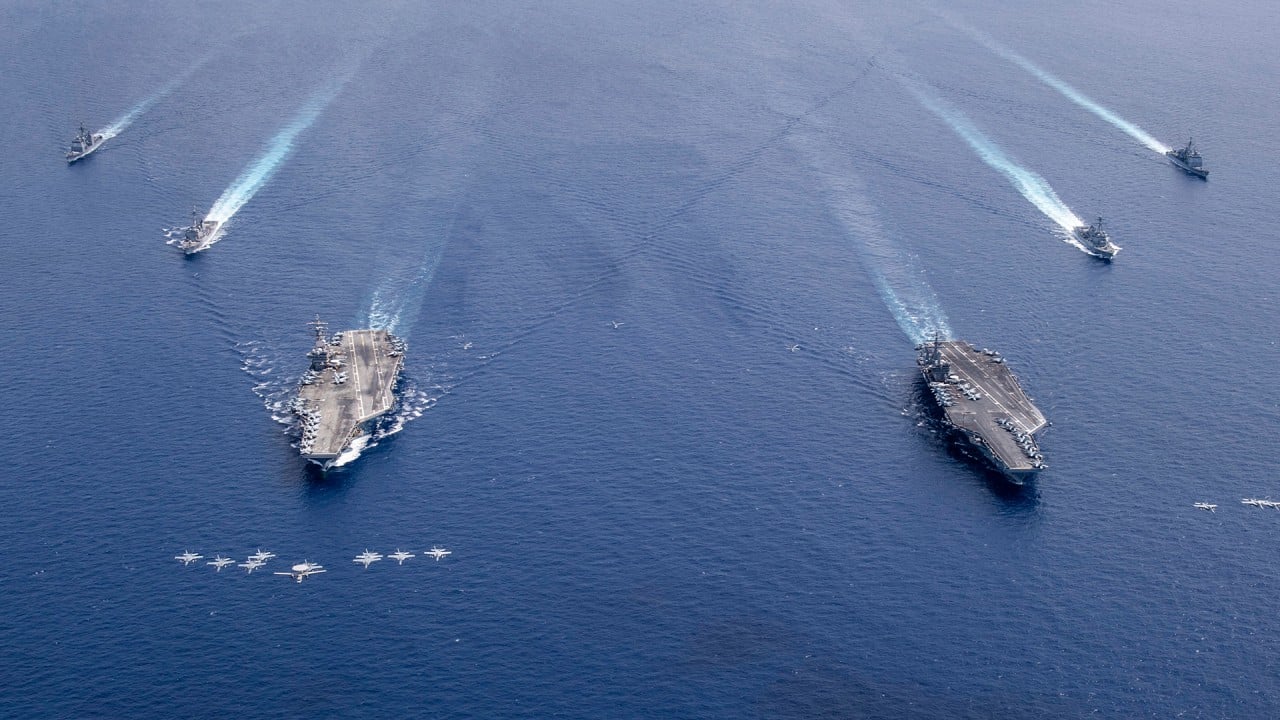 02:32
Washington's hardened position on Beijing's claims in South China Sea heightens US-China tensions
Washington's hardened position on Beijing's claims in South China Sea heightens US-China tensions
Asian leaders should learn to think a few steps ahead, factoring in the likely reactions to their actions and changing how they behave accordingly. If China had operated according to this principle in the mid-to-late 2010s, the
Belt and Road Initiative
may have unfolded differently, with less backlash.
They should also devise a diplomatic mechanism for conflict settlement that allows all sides to save face. In a two-part essay series for The National Interest, I proposed a "technocratic peace" approach by which concerned governments send delegates to negotiate in a private setting with independent arbitration, and agree in advance to abide by the outcome. This way all leaders can appear to be statesmanlike while having made modest concessions.
Such procedural and legal innovation is not without precedent. A century ago, the 1920 Spitsbergen Treaty granted Norway sovereignty over Svalbard Island, but prohibited any naval bases and required that all countries be allowed to conduct mining activities. Norway became Svalbard's steward rather than master.
In 2017, under the auspices of a five-person commission designated by the UN Convention on the Law of the Sea, Australia and East Timor took less than one year to
settle
a maritime boundary delineation and agree to share the revenue of a large gas field. This sort of process is essential to move from militarised dispute to boundary settlement to joint development.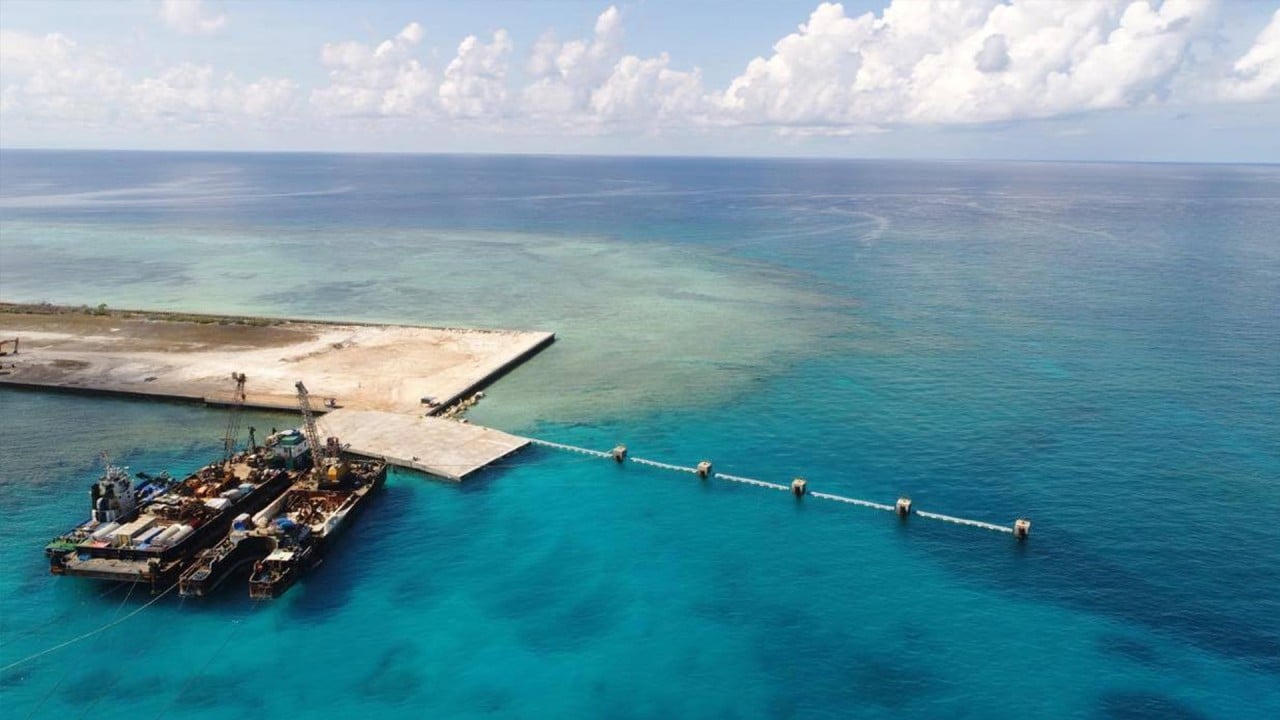 01:17
Philippine officials unveil beaching ramp on disputed South China Sea island
Philippine officials unveil beaching ramp on disputed South China Sea island
South China Sea claimants are currently as interested in naval bases as drilling operations – in fact, they are building the former to protect the latter. But what if all parties agree to recognise current realities as de jure ownership in exchange for rescinding exclusive maritime rights?
A strong accord would ratify most (but not all) Chinese fortifications, if for no other reason than that, simply put, they are not reversible. At the same time, none would be recognised as "islands" entitled to exclusive economic zones. To the contrary, China would, in exchange for acceptance of its de facto possessions, forfeit claims to maritime sovereignty over international waters and aerial zones. The
"nine-dash line"
would be no more.
All parties would also agree that revenue from South China Sea extraction must be placed into escrow and distributed among littoral states. A multinational "South Seas Resources Company" could be established as a joint enterprise among party states to manage their shared undertakings by issuing exploration licences and ensuring sustainable practices.
Rather than patrolling to control rocks, navies could monitor commercial vessels to ensure that hydrocarbon extraction, seabed mining and fishing abide by
sustainable norms
and quotas.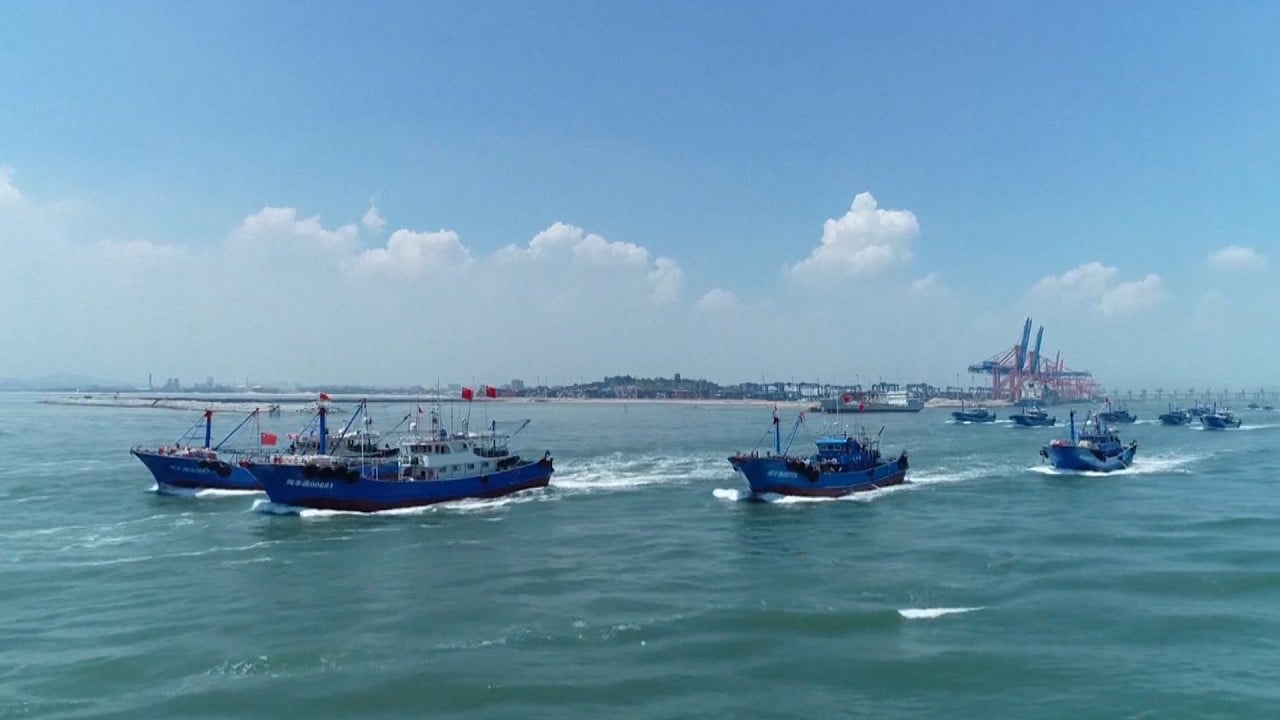 01:24
China ends fishing ban in South China Sea, raising fear of potential conflicts among fishermen
China ends fishing ban in South China Sea, raising fear of potential conflicts among fishermen
There are echoes of this reasoning in the post-war
European Coal and Steel Community
, which is very much situated in the local need to find agreeable ground in a three-cornered dilemma between ineffective legalism, escalated militarisation, and reckless exploitation.
Recent rulings by the Permanent Court of Arbitration in The Hague have been rendered moot by realities on the water. Stepped up island reclamation, naval patrols and maritime skirmishes show little sign of abating on their own. Over-harvesting is decimating fish stocks even as
oil and gas exploration
could lead to polluting leaks and seabed mining risks destruction of reefs and marine life.
Settlement now is preferable to uncontrolled escalation later. China could be viewed as having contributed to a new comfort zone by diminishing the incentive for its highly suspicious neighbours to ramp up military cooperation with Quad powers. Asian nations have been pragmatic about their disputes for over a decade; all have benefited enormously from regional stability.
Today, they face a choice between resolving the South China Sea dispute in a mutually profitable manner versus potentially sparking a war that draws in major military powers such as the United States. If Asia wants to demonstrate its capacity for global leadership, it must start by calming its own waters.
Dr Parag Khanna is founder and managing partner of FutureMap, a strategic advisory firm headquartered in Singapore. He is the bestselling author of many books including Connectography (2016) and The Future is Asian (2019)