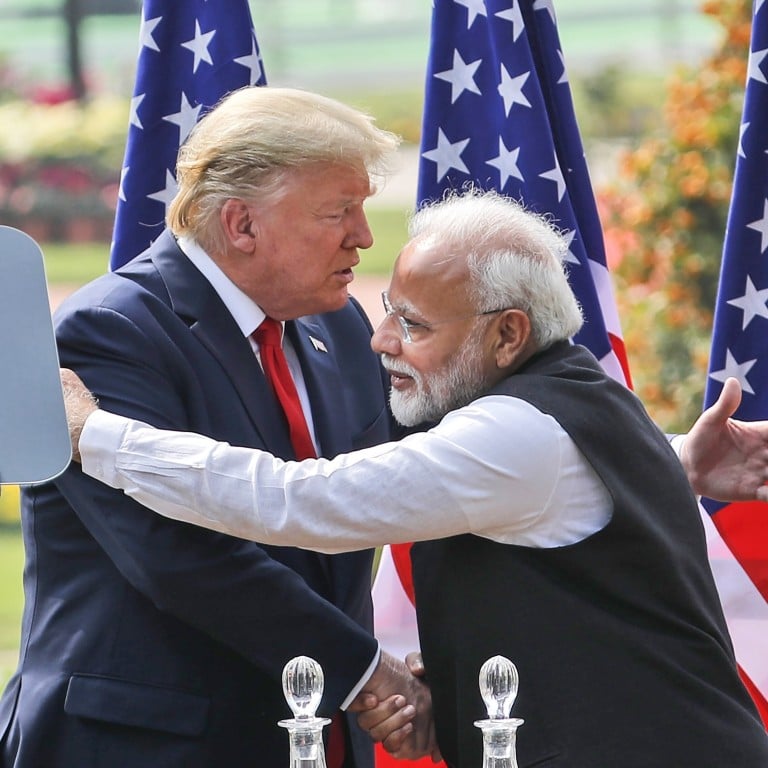 US-India relations: Biden should embrace Trump's example and see India as a balance against China
India can absorb some of the supply chains moving out of China, which would enhance its economic ability to take on its regional rival
The Trump administration was proactive in expanding the US-India partnership, and Biden should build on this to bolster New Delhi's role
In the policy world, there is a tendency to separate issues such as economics and security because of the bureaucratic process of policymaking. The declassified documents on the US strategy for the Indo-Pacific are no different: they clearly outline India's role as a regional balancer in the region.
However, the focus is limited to conventional security challenges, defence collaboration and improving military interoperability between partners in the region. In a part of the world that accounts for 60 per cent of maritime trade, it is vital to focus on trade and economics.
If former US president Donald Trump's
use of sanctions
, tariffs and efforts to decouple prove that economic statecraft can be a powerful tool while taking on adversaries, Covid-19 did the same by exposing the economic vulnerabilities of the US and other Quad nations – Japan, India and Australia.
They all rely on China for even some basic needs. The pandemic exposed their vulnerabilities to supply chain disruptions and their overreliance on the Chinese economy, both for imports and exports.
If the Quad is to have any significance, members have to reduce their
dependence on China
. There is a need to revamp the US' economic strategy in the Indo-Pacific to move to a position of power. While part of the production cycle can be moved to America, a large emerging market would be required to act as both an exporter and a market for the goods of the Quad economies.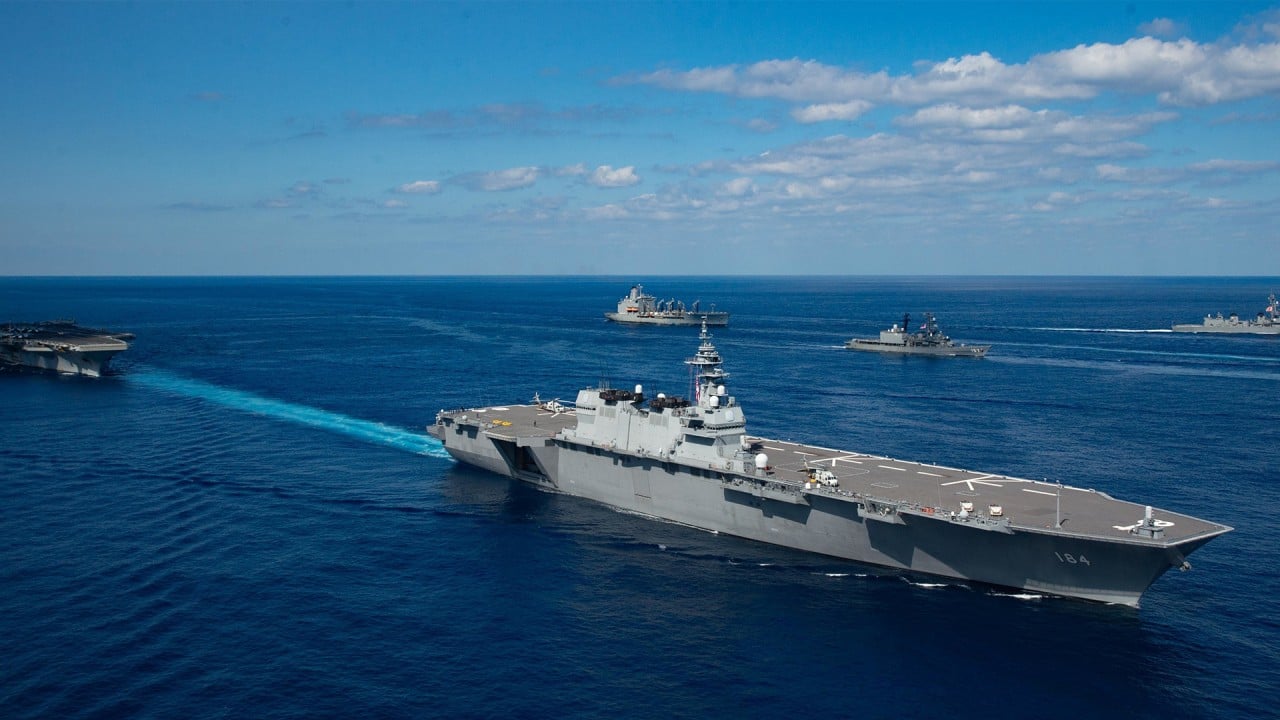 02:14
Japan-US hold joint military drills including cyberwarfare training as concerns about China grow
Japan-US hold joint military drills including cyberwarfare training as concerns about China grow
India can play that role of regional economic balancer by partly absorbing the supply chains moving out of China. This will enhance its economic ability to take on China and serve as an alternative market for Quad nations.
India has been a most vocal critic of China's foreign policy initiatives. From the Belt and Road Initiative and
standing up to China
militarily at Doklam, to promoting the idea of issue-based coalitions in the maritime sphere and rejecting the
Regional Comprehensive Economic Partnership
before other nations were talking about economic decoupling from China, India has made it possible to envision an Indo-Pacific order not dominated by China.
The Modi administration's vision of a multipolar world and in particular a multipolar Asia – as expressed by India's External Affairs Minister Subrahmanyam Jaishankar – fits well with a US strategy that positions India as a regional balancer.
Unlike the European Union, South Korea, or Japan, India does not seek American troops on its soil. In the past few years, the costs associated with the forward deployment of forces in these countries has earned bipartisan criticism.
India's defence budget is funded by the taxpayer, and it has the world's second-largest army to protect its sovereign territories. Fortunately for the US, India's large army, its territorial dispute and deteriorating relations with China make it an ideal regional balancing candidate.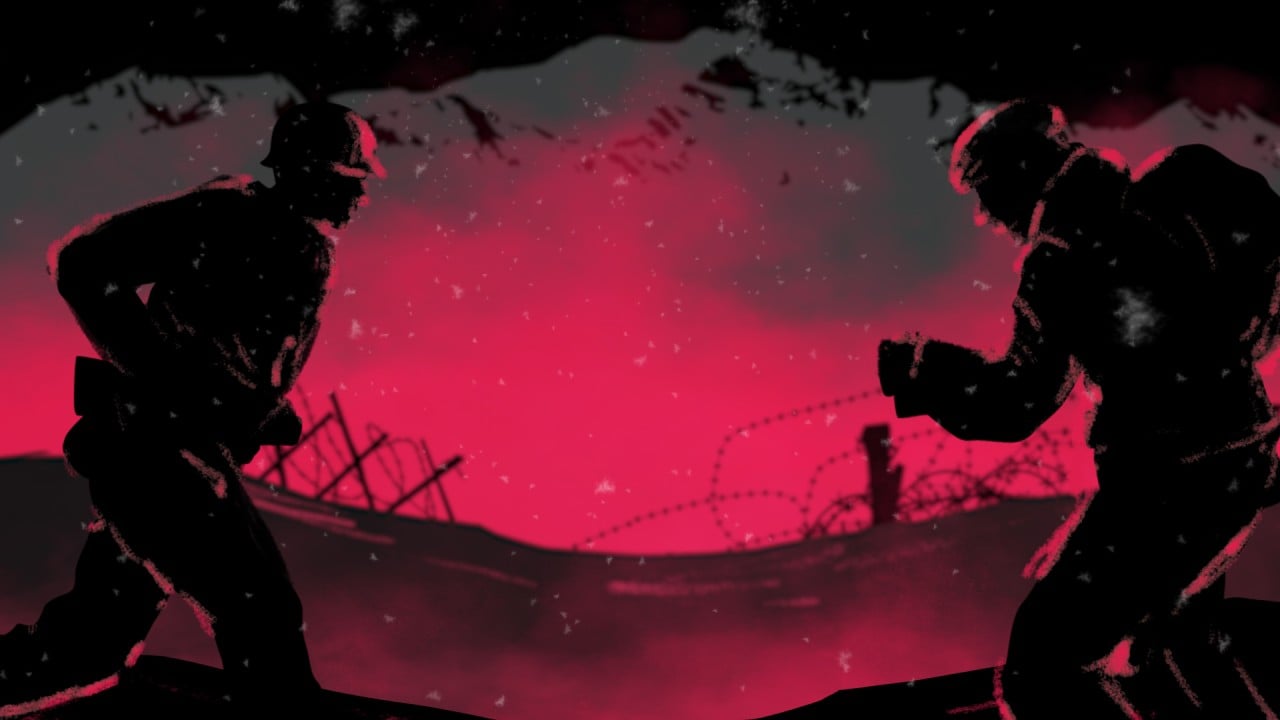 06:15
Who has the upper hand in the India-China border dispute?
Who has the upper hand in the India-China border dispute?
Furthermore as Will Roper, the outgoing US Air Force assistant secretary for acquisition, technology and logistics, put it, "the scale factors are against us in terms of GDP and population and STEM talent".
Indeed, the US faces a real challenge of numbers in its fight against China. Therefore, a
regional balancer with a population of more than a billion and STEM (science, technology, engineering, and mathematics) talent that has produced a significant number of
technology leaders in America
will supplement the US presence in the region.
From India's perspective, American investment and enterprise bring much-needed capital and jobs for its burgeoning young population. Sharing advanced US defence and commercial
technologies
will strengthen India's regional competitiveness.
However, while both countries can gain from a closer economic partnership through the shifting of supply chains, positioning India as an economic balancer in the Indo-Pacific also comes with a host of challenges.
For starters, there is the issue of scale. While India has a significantly larger population than the US, its middle class does not have the same purchasing power as
China's
to make it as attractive a market for American enterprise. In the past 20 years, China has built entire value chains as part of the manufacturing process. India is still in the nascent stages of building its manufacturing base.
Second, India is
a hesitant partner
and a tough negotiator in multilateral trade agreements. It has refrained from entering trade blocs in the Indo-Pacific.
Third, there is a consensus among strategic thinkers that India's rise could pose similar problems to China's: what's to say that, in 20 years, an economically stronger India would not challenge US primacy in the eastern hemisphere?
To address these challenges, US President Joe Biden should build on initiatives such as the Supply Chain Resilience Initiative and the Blue Dot Network, and encourage American firms to move out of China, as
Japan recently did
with its businesses by offering subsidies. These actions will help build the foundations in India until the issue of scale is addressed over the next decade.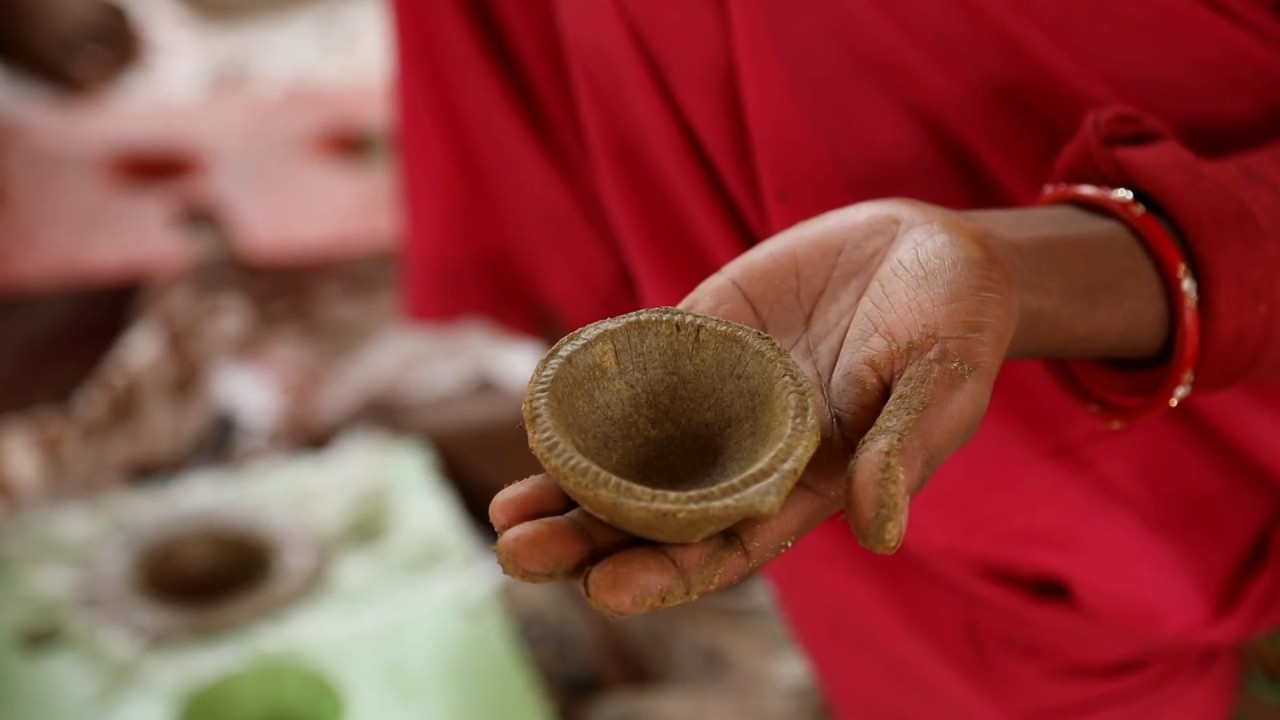 03:06
In India, 'cow dung lights' for Diwali festival become part of country's 'boycott China campaign
In India, 'cow dung lights' for Diwali festival become part of country's 'boycott China campaign
The Biden administration should also design a trade bloc that includes the Quad to complement the resources of each economy. India's primary hesitation for entering regional trade agreements has been fears of China's dumping practices and restricted mobility for its human capital. A trade deal that prioritises these issues will serve as an attractive proposition for the world's fifth-largest economy.
Finally, the US should improve people-to-people ties. India is the world's largest democracy. Unlike China, it has a free press and a vibrant civil society. Hence, it is unlikely that India will
take an authoritarian turn
in the next decade or two.
The Trump administration was proactive in expanding the scope of the US-India partnership through economic initiatives. It would be prudent for the Biden administration to build on this to solidify India's role as the primary regional balancer in the Indo-Pacific.
Akhil Ramesh is a Non-Resident Vasey Fellow at the Pacific Forum. He has worked for premier risk-consulting firms, non-profit organisations and think tanks in New York and Washington