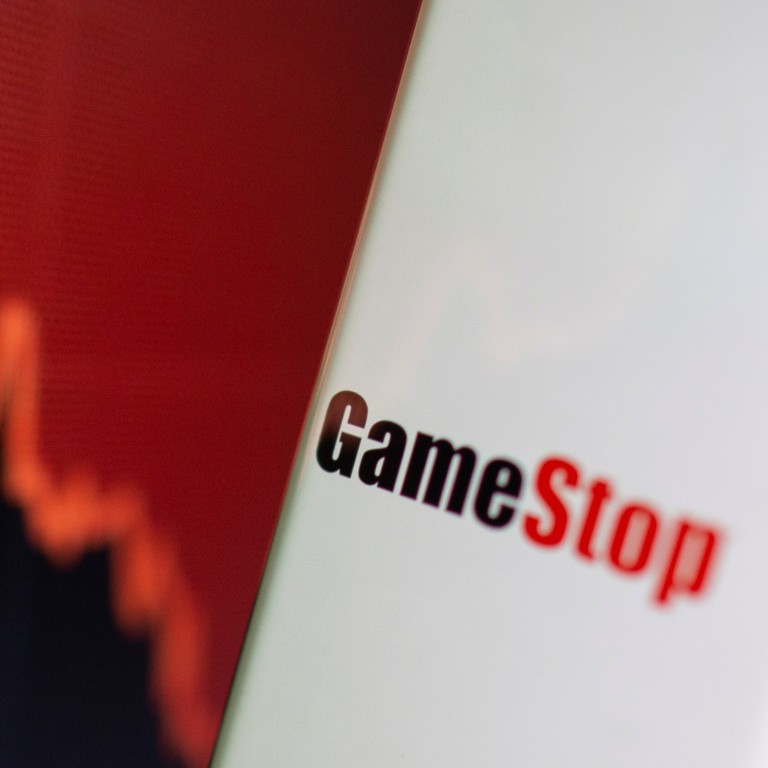 WallStreetBets and GameStop saga reveals the cultural power of social media
The self-reinforcing nature of discussions within Reddit groups and other platforms leads users to eventually tune out dissident opinions and throw their weight behind conformist ones in search of acceptance from their online community
One stock that has taken the US financial market by storm is GameStop. Its propulsion from a beaten-down stock to one with a
moon-shot valuation
in less than a month owes much to the now-notorious Reddit group WallStreetBets.
As a long-time member of this group, I can say with some certainty that the development of mass retail investor interest in GameStop is a cultural story, rather than a financial one, about the power of social media. (Full disclosure: I have not purchased any GameStop shares).
The first chapter of the GameStop saga began in late 2019. During this time, due diligence posts began to trickle in, offering arguments about why GameStop – an old-school, bricks-and-mortar retail outlet for video games – was undervalued.
Posts by one particular user, now known to be Keith Gill, stood out when he backed his idea with proof of a sizeable purchase of GameStop shares. More than the due diligence, it was his "GME YOLO update (You Only Live Once)" – taken to mean an investment using a large proportion of one's life savings – that really drew interest.
However, members continued to look elsewhere for investments too and the stock price continued its five-year decline to around US$3 to US$5.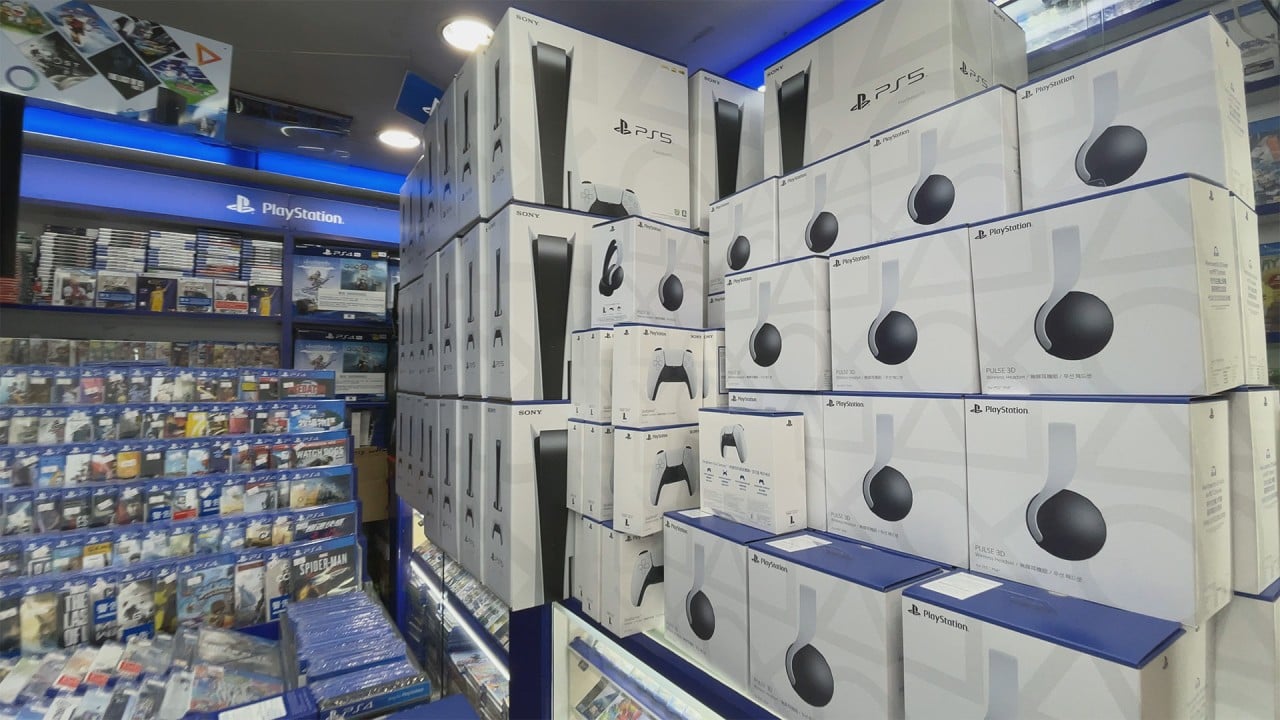 03:04
Sony PlayStation 5 goes on sale in Hong Kong, but most gamers need to pay double to get one
Sony PlayStation 5 goes on sale in Hong Kong, but most gamers need to pay double to get one
The second chapter of the saga began in late 2020 when the stars began aligning in GameStop's favour. At this point, the US stock market had roared back with a new bull run from March lows and
a new bubble
formed around stocks such as Tesla and Nio. WallStreetBets members also had big investments in these stocks.
Users who had put their life savings on Tesla and Nio posted photos of their gains, ranging from four to seven figures. This practice snowballed for weeks, each post earning more upvotes than the previous one.
Members who had become millionaires were featured in the news. Euphoria surrounded
"Yolo" investing
. More importantly, the group had reached the ears of the real world and was the object of envy for institutional and retail investors alike.
At this point, GameStop reappeared in the conversation. Gill and others posted about the stock, noticing sharp growth in short interest in the stock. This meant more hedge funds were shorting the stock, betting on its decline. Like Volkswagen in 2008, they believed a large
short squeeze
was coming, where the price of a stock rises when short sellers are forced to buy to control their losses.
Users were encouraged to roll their gains from Tesla and Nio into GameStop, predicted to be the next hottest stock. Biased towards the risky investment style that had dominated WallStreetBets and emboldened by its successes, users piled into GameStop. The stock price rose to the US$13 to US$16 range.
Hedge funds appeared to notice and responded in kind. Not long after, short interest in GameStop exceeded 100 per cent. It was unprecedented – hedge funds were collectively shorting more shares of the stock than were actually in the float.
With this much short interest, it had become
"us" versus "them"
– members of WallStreetBets against hedge funds. If retail investors purchased more shares and drove up the price, hedge funds would lose money when they eventually covered at a loss or their options expired worthless.
Adding to the imagery, users offered emotional anecdotes about how hedge funds had destroyed their families by contributing to the US housing market crash amid the
2008 financial crisis
.
This was a chance for revenge. The short squeeze was coming, and hedge funds would be squeezed this time.
The third and final chapter unfolded from December 2020 to January 2021. The stock price had already risen to around US$20 as news of the battle spread. As headlines blared, WallStreetBets was flooded with new members, up from 2 million to more than 8.5 million.
The battle took place in the last two weeks of January. GameStop rose from US$35 to US$60, then hit a high of US$483 before ricocheting up and down while trading platform restrictions prevented users from buying the stock.
The group's conviction strengthened as more politicians and even billionaires joined the cause. US Congresswoman Alexandria Ocasio-Cortez and Senator Elizabeth Warren lambasted the platforms and demanded accountability. Entrepreneurs
Elon Musk
and Mark Cuban took to Twitter and Reddit to voice their support for the group. Venture capitalist Chamath Palihapitiya and tech entrepreneur Justin Sun bought call options and shares worth millions.
Even as the stock now languishes around US$50, members continue to remind each other in WallStreetBets to "hold the line" and refuse to sell. Each post garners tens of thousands of upvotes.
One theory might explain what caused the whole saga in the first place: German political scientist Elisabeth Noelle-Neumann's "spiral of silence" theory, which posits that members of a group naturally desire to fit in.
In such a group, members whose opinions gain traction get louder, while those whose opinions do not become quieter. Both tendencies proliferate over time, until the entire group becomes consumed by a few ideas with the backing of a largely conformist membership.
This often happens in WallStreetBets and
other Reddit groups
. In their desire to fit in and be accepted, users eventually tune out dissident opinions and throw their weight behind conformist ones. It is what drives momentum behind every winning idea, including "Yolo" investing.
So, where do we go from here? While I don't expect any
ambitious regulatory changes
to come out of this, GameStop has started important conversations about the cultural power of social media and equality in markets. These paradigm shifts could be the real keys to wealth redistribution in generations to come.
Anson Au is a PhD candidate in sociology at the University of Toronto