South China Sea: why stormy reactions to China's new coastguard law are overblown
The Chinese coastguard's functions are similar to those of its counterparts in the region and the US, and provisions in the law on the use of force and weapons neither violate international law nor exceed current state practices
China's new
coastguard law
entered into force on February 1. Some media reports have raised concerns. Will the Chinese coastguard become a "second navy"? Under what conditions would the coastguard be used in maritime law enforcement? Are the provisions of the law on the use of police equipment and firearms consistent with international law? And, will the new law heighten
tensions
in the region?
Philippine Foreign Secretary Teodoro Locsin Jnr
even said
that the new law "is a verbal threat of war to any country that defies the law".
Like maritime law enforcement agencies in many countries, the China Coast Guard is both an administrative law enforcement agency and an armed force. For example, the
United States Coast Guard
is both a branch of the US armed forces and the largest and most advanced maritime law enforcement force in the world.
It is under the jurisdiction of the Department of Homeland Security in peacetime, and may be transferred to the command of the US Navy under special circumstances by order of the president. Congress also has the authority to change the command of the coastguard in wartime through a transfer resolution.
In fact, in January 2019, the US Coast Guard sent the cutters Bertholf, Stratton and Mellon on rotating deployments in the Western Pacific, during which they were under the command of the US Navy's seventh fleet and went through the South China Sea and Taiwan Strait alone or accompanied by naval vessels.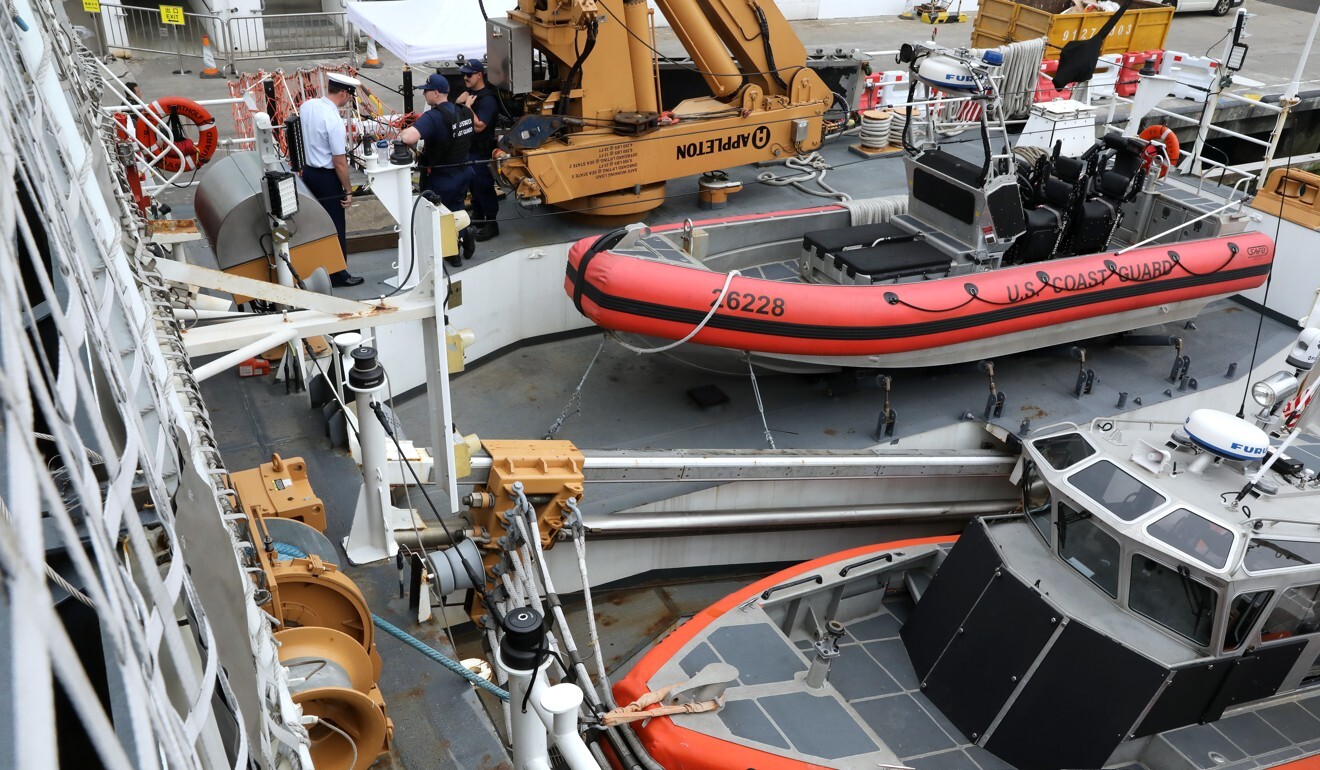 In Australia, Maritime Border Command is the country's lead civil maritime security authority and under the direct command of the Australian Defence Force in wartime. In the Philippines, the coastguard is an armed and uniformed service under the Department of Transportation and is attached to the armed forces in wartime.
The Malaysian Maritime Enforcement Agency is under the command of the Malaysian armed forces during emergency, crisis and wartime. In Vietnam, the coastguard is also an armed and specialised force of the state.
The provisions of China's coastguard law regarding the use of force and the use of police equipment and weapons neither violate the rules of international law nor exceed current state practices.
According to the US Coast Guard technical regulations in its Maritime Law Enforcement Manual and The Commander's Handbook on the Law of Naval Operations, it can use force for personal self-protection, to prevent a federal crime, to prevent an escape or effect an arrest.
The law governing the Vietnam Coast Guard provides for the use of weapons, explosives and supporting devices, and that maritime law enforcement officers may open fire in such specific circumstances as serious threats to life and safety. The Malaysian Maritime Enforcement Agency Act 2004 also provides that maritime law enforcement officers may carry arms in performance of their duties.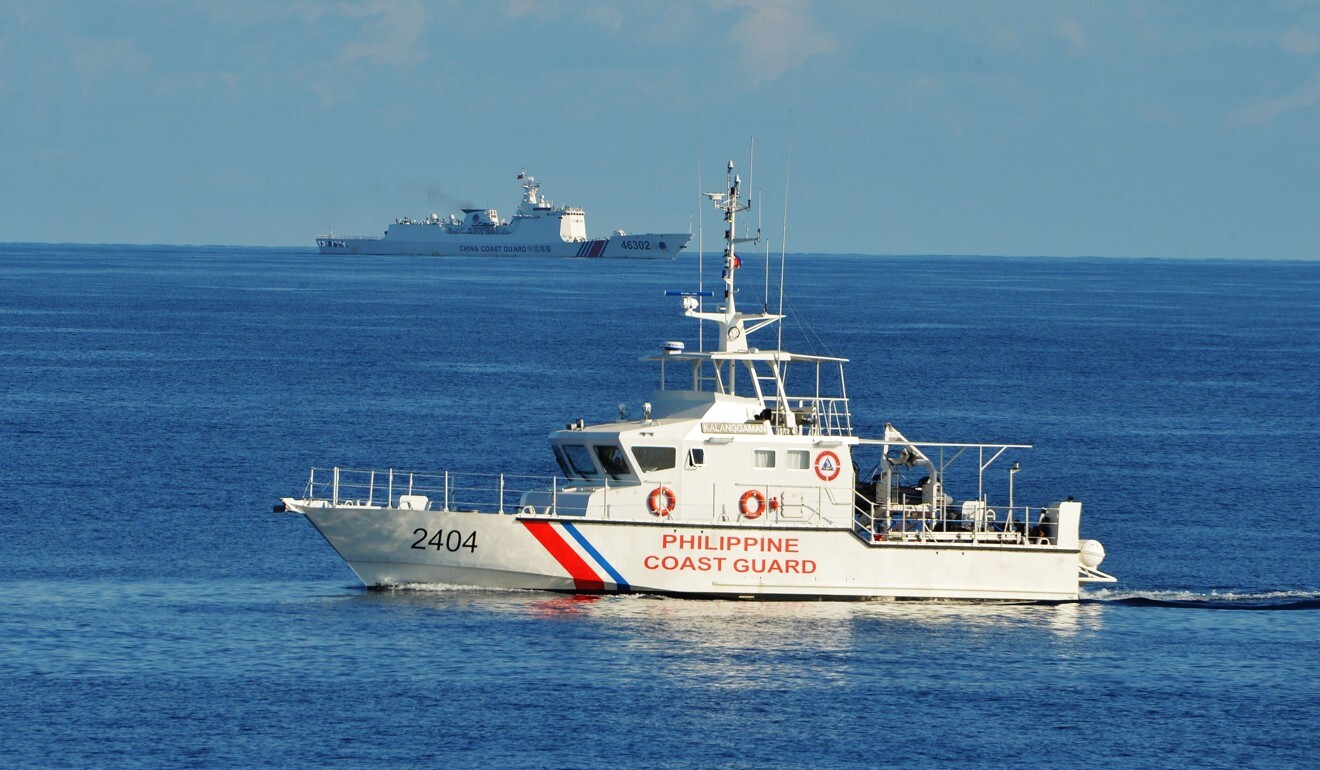 In the South China Sea,
competition for fish resources
has long been a flashpoint for tensions. Conflicts between fishing vessels and maritime law enforcement agencies pose a serious challenge to security in the South China Sea.
For example, in June 2016, when Indonesia conducted law enforcement activities in the disputed waters of the southern South China Sea, a naval vessel
opened fire
and injured one Chinese fisherman. In April 2020, Indonesia again sent a warship for law enforcement and clashed with Vietnamese fishing boats. One boat was rammed and sunk, with four fishermen missing.
From 2014 to the end of 2019, Indonesia blew up a total of 556 illegal fishing vessels, of which Vietnam accounted for 321.
International law does not prohibit the use of force in law enforcement activities in disputed waters; the use of force in such instances is different from the "force" prohibited by the UN Charter. Rather, it comes under maritime policing activities carried out by a coastal state in accordance with its domestic law in disputed waters.
Even so, China's maritime law enforcement agencies have never used force against ordinary fishermen engaged in normal fishing activities over the years. Even in enforcement activities in disputed waters, China's maritime law enforcement agencies have exercised a high degree of restraint and taken only minimal enforcement measures.
It is also worth mentioning that the coastguard law has stipulations on supervision and legal responsibility, and sets up a whole set of rules covering disclosure, recording and accountability for faults, to guarantee that the law enforcement activities at sea are necessary and proportionate.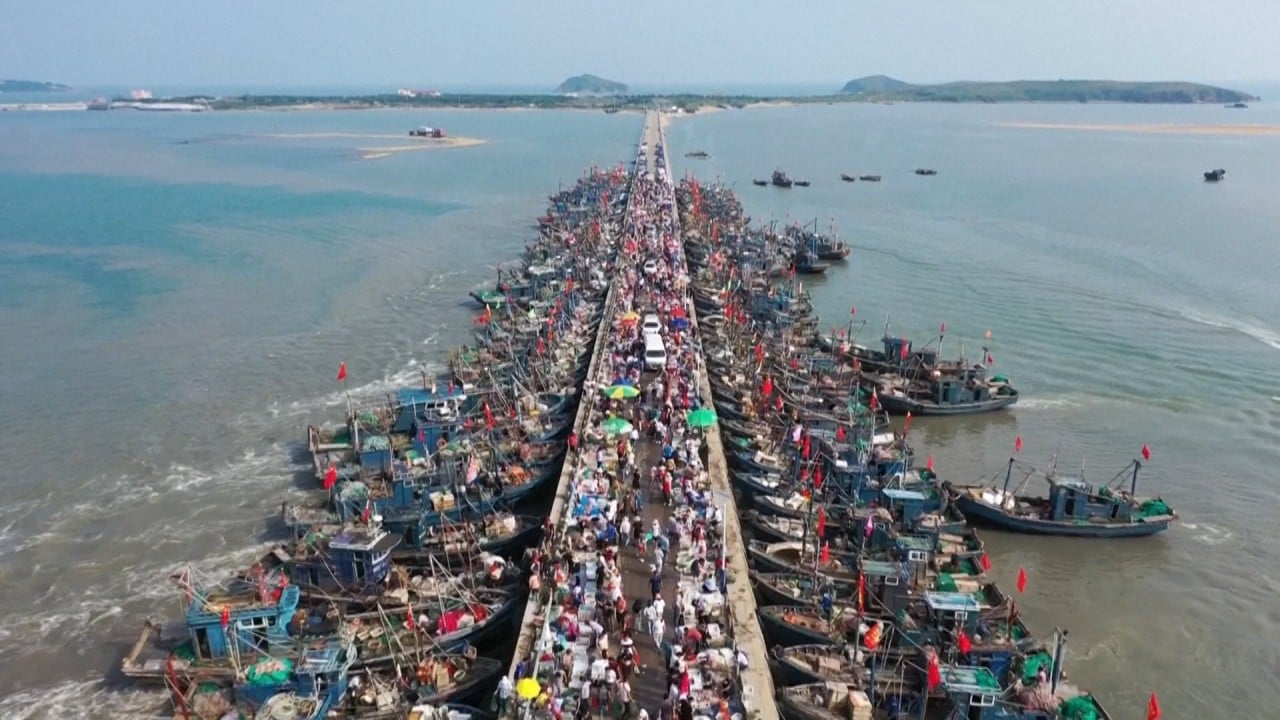 01:49
As summer fishing ban ends, fishermen on China's east coast rush to bring in first catch
As summer fishing ban ends, fishermen on China's east coast rush to bring in first catch
Given the common interest in combating transnational and
maritime crime
, international cooperation among law enforcement agencies is an effective way to promote ocean governance and build trust among claimant states.
In 2016, China and the Philippines signed a memorandum of understanding between the two countries' coastguards on the establishment of a joint coastguard committee on maritime cooperation, which has so far held three meetings. In January 2020, the Chinese coastguard conducted joint search and rescue and firefighting exercises with its Filipino counterpart.
To improve bilateral or multilateral maritime law enforcement activities, China's coastguard law includes provisions on cooperation with foreign maritime law enforcement agencies and international organisations, stipulating the areas and modes of cooperation, such as joint combat against maritime crimes.
To guarantee the long-term peace and stability of the region and effective ocean governance, it's better for coastal states to cooperate on maritime law enforcement and make more effort to combat transnational crimes at sea and maintain maritime security.
Dr Yan Yan is director of the Research Centre of Oceans Law and Policy in the National Institute for South China Sea Studies