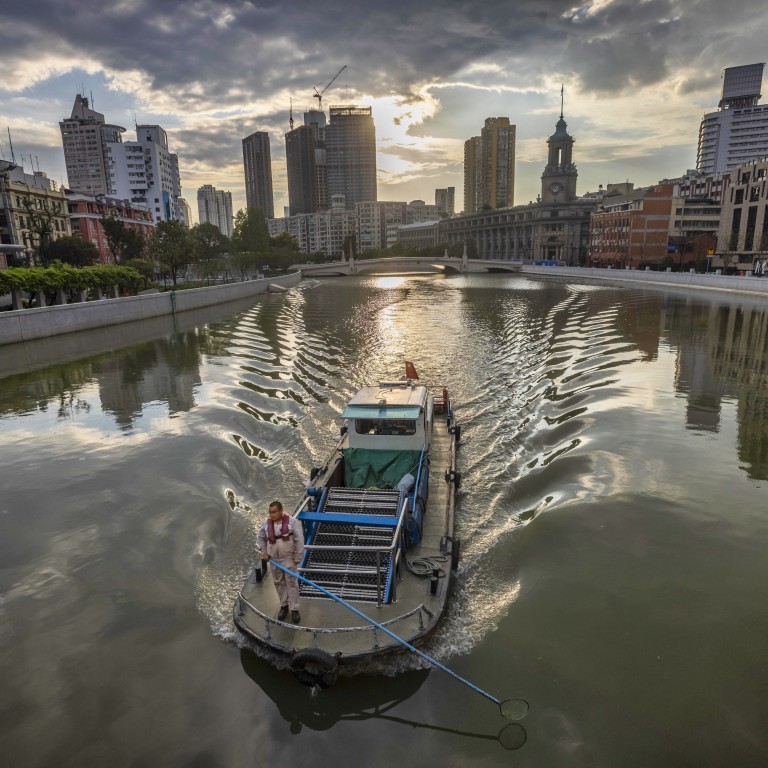 Why cities will be the main battleground in China's quest for carbon neutrality
Green, low-carbon and healthy cities, expected to house 80 per cent of China's population by 2050, can act as an engine of, rather than a brake on, the country's high-quality development
At the recent World Economic Forum virtual meeting, Chinese President Xi Jinping
reiterated
the importance of scaling up efforts to address climate change. As the world's second-largest economy and the first country to emerge from the Covid-19 pandemic, China has set a good example and demonstrated its responsibility.
In less than three months, China announced several important commitments – it will aim for carbon emissions to peak before 2030 and achieve
carbon neutrality by 2060
. It will cut carbon intensity by
more than 65 per cent
from 2005 levels and increase the share of non-fossil fuels in the primary energy consumption mix to around 25 per cent.
As
China's 14th five-year plan
and its long-range objectives up to 2035 will be launched in 2021, and the 26th UN Climate Change Conference, another important milestone in the global response, will be held in 2021, this is a significant year for action on climate change, building an ecological civilisation and promoting high-quality growth.
Cities can help China achieve these three goals. Green, low-carbon and healthy cities can act as an engine of, rather than a brake on, China's high-quality development. Chinese cities contribute about
85 per cent
of energy-related carbon dioxide emissions;
60 per cent
of China's population lives in cities, and that expected to grow to 80 per cent by 2050, an additional
255 million
residents.
Cities are also the melting pot for various decarbonisation strategies for different sectors, providing the ideal scale for piloting and ramping up new policies and actions. As a result, cities are the main battleground for China to meet its carbon neutrality targets.
03:05
China vows carbon neutrality by 2060 during one-day UN biodiversity summit
China vows carbon neutrality by 2060 during one-day UN biodiversity summit
According to preliminary results of forthcoming work from the Coalition for Urban Transitions, a collection of feasible, low-carbon measures and investments in Chinese cities – such as decarbonisation of electricity, optimisation of cement processing, and vehicle efficiency and
electrification
– could cut emissions from urban buildings, materials, transport and waste by close to 50 per cent by 2030 and nearly 90 per cent by 2050.
Low-carbon development has a positive effect on employment. According to the International Energy Agency, investing US$1 million in areas such as building efficiency, green transport or solar photovoltaics can create more than twice as many jobs as in areas like coal or natural gas. The Coalition for Urban Transitions also estimates that the measures mentioned above would support 15.2 million jobs in 2030.
Realising these goals would require additional investments worth 38 trillion yuan, but would potentially generate returns with a net present value of 53.2 trillion yuan by 2050, based on energy and material cost savings alone.
To lead the economy recovery following Covid-19, China announced a stimulus package in 2020, including
1 trillion yuan
of special treasury bonds.
China
also stressed the importance of accelerating progress in new infrastructure construction, including 5G networks, on urban and intercity rail systems, data centres,
artificial intelligence
, ultra-high-voltage power transmission, and charging stations for electric vehicles, to promote economic and social development.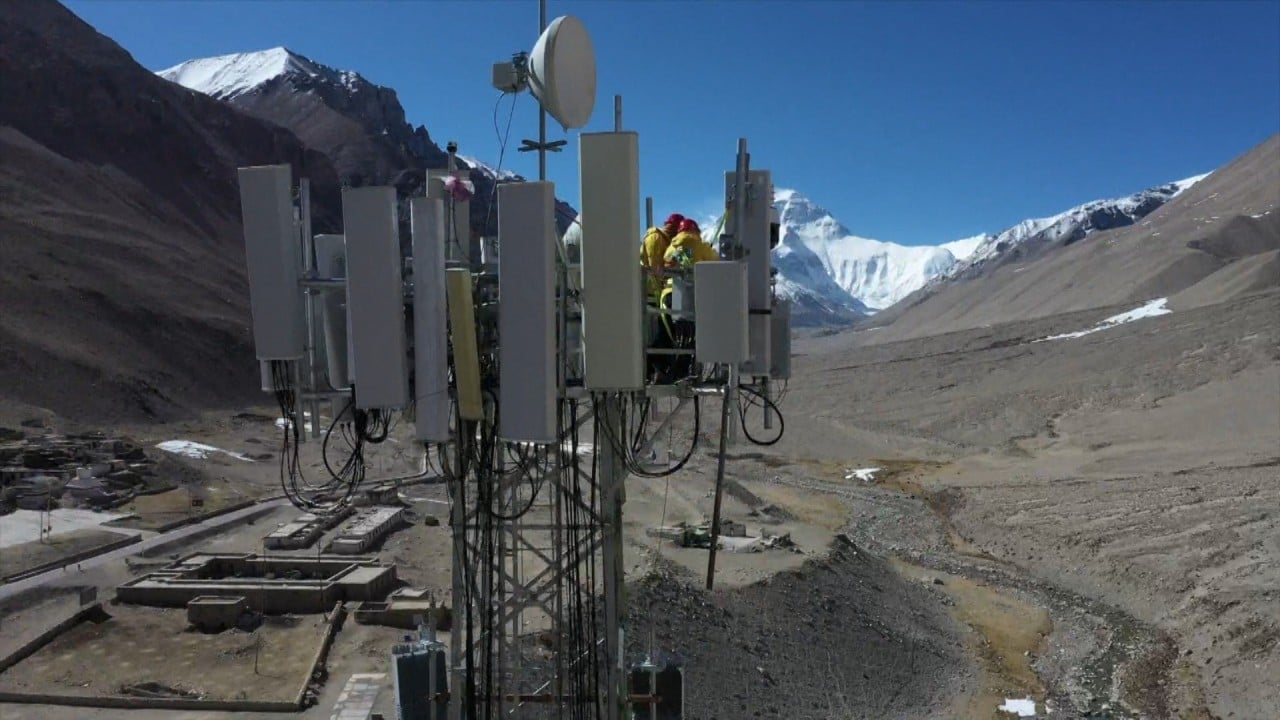 01:36
Chinese engineers from Huawei, China Mobile build world's highest 5G base station on Mount Everest
Chinese engineers from Huawei, China Mobile build world's highest 5G base station on Mount Everest
The combination of "new infrastructure" and sustainable cities will help China achieve long-term, high-quality and sustainable development. The example China sets for the rest of the world will also influence the development of many other countries.
China needs to focus on the following four recommendations at the national level. First, place sustainable cities at the heart of its 14th Five-Year Plan, stimulus recovery plans and the Paris Agreement's nationally determined contribution. Cities should be encouraged to lower emissions and issue a carbon-neutrality road map by 2025.
Second, national policies and standards – such as transport policies, building codes and infrastructure investment – should be aligned with urban transformation, while tackling the degradation of critical natural resources, environmental pollution and rising emissions.
02:51
Glaciers in northwestern China melting at a 'shocking' rate and may disappear by 2050
Glaciers in northwestern China melting at a 'shocking' rate and may disappear by 2050
Third, innovative business models should be promoted, with a priority on investment in green construction and retrofits, climate-smart infrastructure, renewable urban energy, waste efficiency and nature-based solutions. Research and development should be encouraged for big data and new low-carbon technologies, to promote carbon-neutral, climate-resilient urban construction.
Finally, international cooperation should be strengthened and green technology exchanges and green investment promoted. The proportion of Chinese green outward foreign direct investment should be increased through the Belt and Road Initiative and green development of participating countries encouraged, while scaling up China's climate governance experience.
Dr Li Fang is chief representative in the Beijing Representative Office of the World Resources Institute China