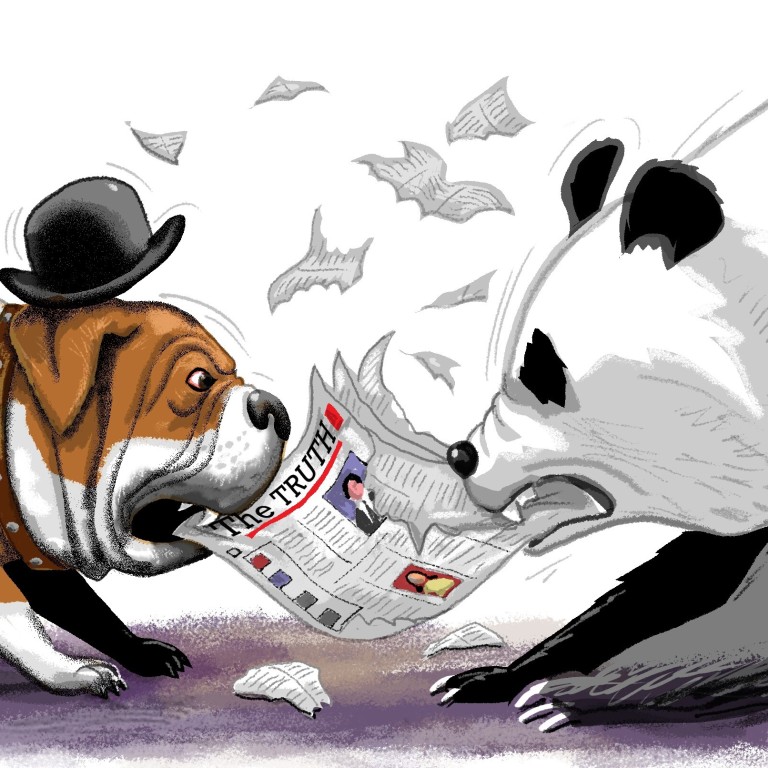 Opinion
Opinion
by Ruairidh J. Brown and Nicholas Ross Smith
Opinion
by Ruairidh J. Brown and Nicholas Ross Smith
How Britain's CGTN ban shows Western insecurity over China's rise
Cold War parallels are imperfect, but one area where significant competition already exists and could spiral out of control is the battle to assert the 'truth'
The UK's ban of a Chinese state media outlet is a sign of deeper change and fear that China's authoritarianism gives it an inherent advantage in a battle for the 'truth'
British communications regulator Ofcom recently announced that China's state-owned news service CGTN is
banned in the United Kingdom
, effective immediately. The decision was justified on the legal basis that "licence holders cannot be controlled by political bodies", but some see this as a sign that geopolitical tensions are on the rise between China and the West.
The argument that China's rise will unleash a new cold war – one between a US-led bloc of Western countries and a Chinese bloc of revisionist countries – has been popular in recent times, especially since
the Covid-19 pandemic
has soured China's relations with many countries.
However, whereas many of the arguments about the emerging new cold war speak of increasing military and economic tension like in the original Cold War, the current international climate is significantly different from the initial post-second-word-war setting.
For a start, there is significant trade interdependence and financial interaction in China's relationships with the United States and European Union, whereas nothing similar existed between the Soviet Union and US at the onset of the original Cold War. Furthermore, US military supremacy, coupled with the existence of nuclear weapons on both sides, renders great power military conflict unlikely.
However, there is one area where significant competition already exists and, judging by recent events, could spiral out of control – the battle in asserting the "truth".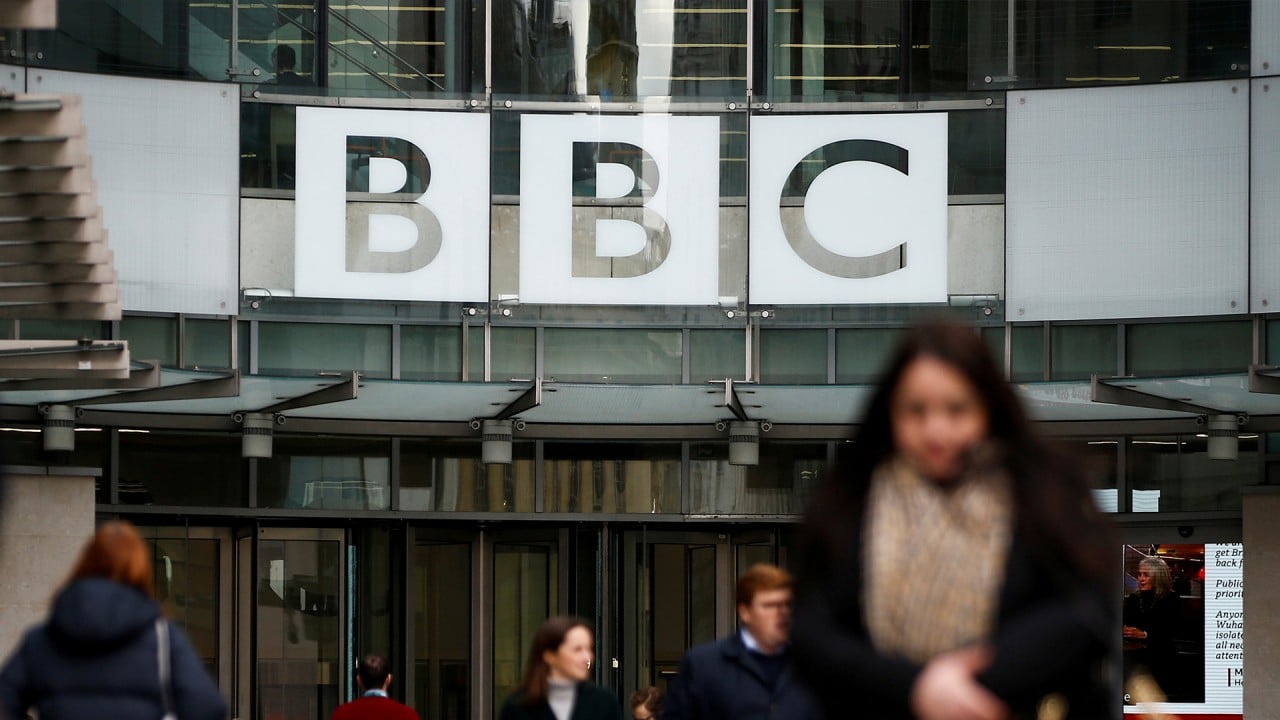 02:25
China bans BBC World News over Xinjiang report and after China state broadcaster loses UK licence
China bans BBC World News over Xinjiang report and after China state broadcaster loses UK licence
Truth is inextricably linked with power and politics. As political theorist Andreas Nohr notes, the politics of truth is "the struggle at the most general level of society where the true is separated from the false and where what gets to count as truth and reality is decided". Modern societies have evolved to a point – largely because of the advent of science – where the space for difference in thought is more limited.
Thanks to the technological advances brought by the digital revolution, namely the creation of the internet and cyberspace, competing over truth has become far more hotly contested than ever before. This is partly because, in cyberspace, given the lack of clear sovereignty or territorial integrity, the state's power in constituting truth is weakened and open to infiltration by corporations or foreign powers.
Much has been made of Russia's apparent ability to
undermine Western democracies
by spreading fake news and meddling with the truth. The 2016 Brexit referendum and the 2016 US presidential election are two examples in which Russia's efforts in pushing disinformation are believed to have had serious real-world implications.
More recently, China has allegedly done the same with regards to certain sensitive narratives around the Covid-19 pandemic, especially the charge that the virus
first arose in Wuhan
.
Despite the balance of evidence continuing to strongly point to the pandemic starting in China, Beijing has nevertheless asserted an alternative truth that the virus' origin was outside China.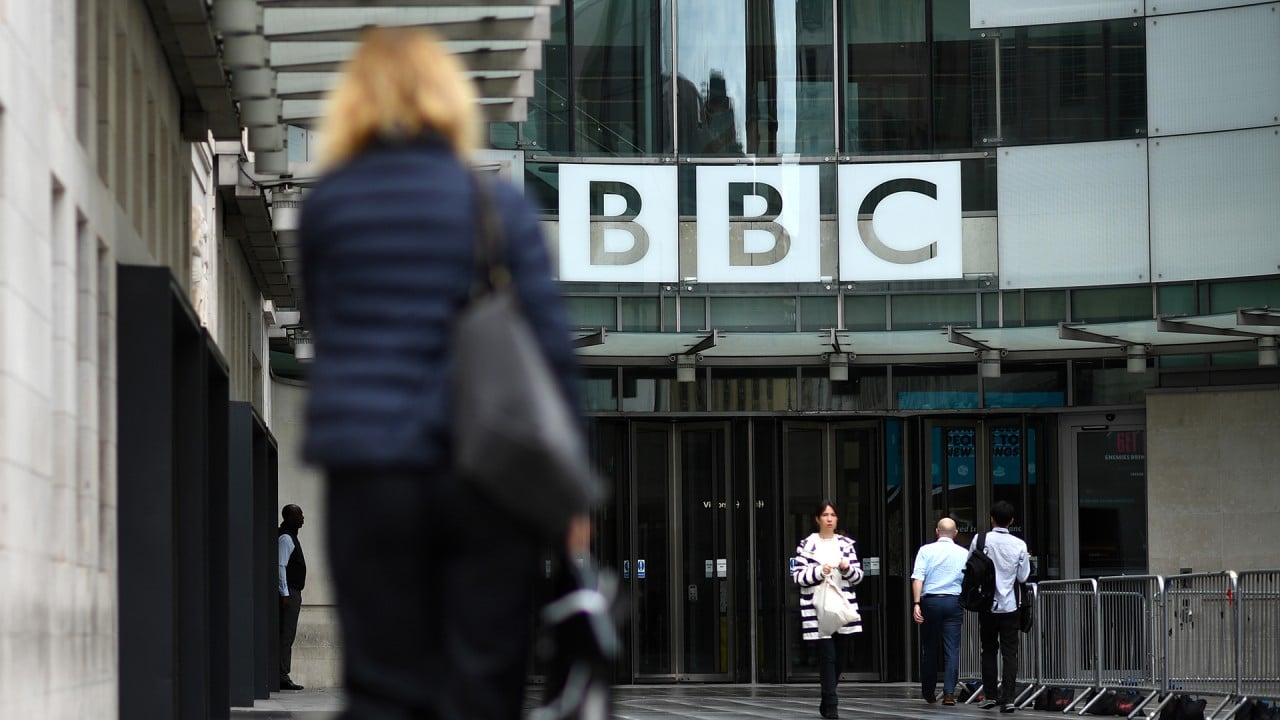 02:24
China attacks BBC a day after UK revokes licence of Chinese state broadcaster CGTN
China attacks BBC a day after UK revokes licence of Chinese state broadcaster CGTN
One line of argument is that the UK's decision to ban CGTN is only fair because China, through its Great Firewall, heavily censors
numerous British media outlets
. This includes the BBC website – the most visited news website in the world – and, as of last Friday, the BBC World News TV channel, although this was already heavily censored by authorities.
Yet, the UK's decision should not be just read as a tit-for-tat measure designed to level the playing field. It is also a sign of a deeper change in British governance, one which is likely to be mimicked across the West.
Until recently, most Western countries adopted more laissez-faire rules with regards to foreign powers operating in their media spaces. This was arguably at the height of the idea that an "
end of history
" had occurred at the conclusion of the Cold War and that Western-style democracy and capitalism represented the apogee of human political and economic evolution.
However, as Western models of democracy and capitalism have suffered serious reputational shocks, both externally and internally, during the past decade and a half, there is a lack of confidence in many states that the "truths" they govern by are as robust as they once were. In other words, countries such as the UK are suffering from a diminishment in their ontological security – a collective sense of continuity and order in events.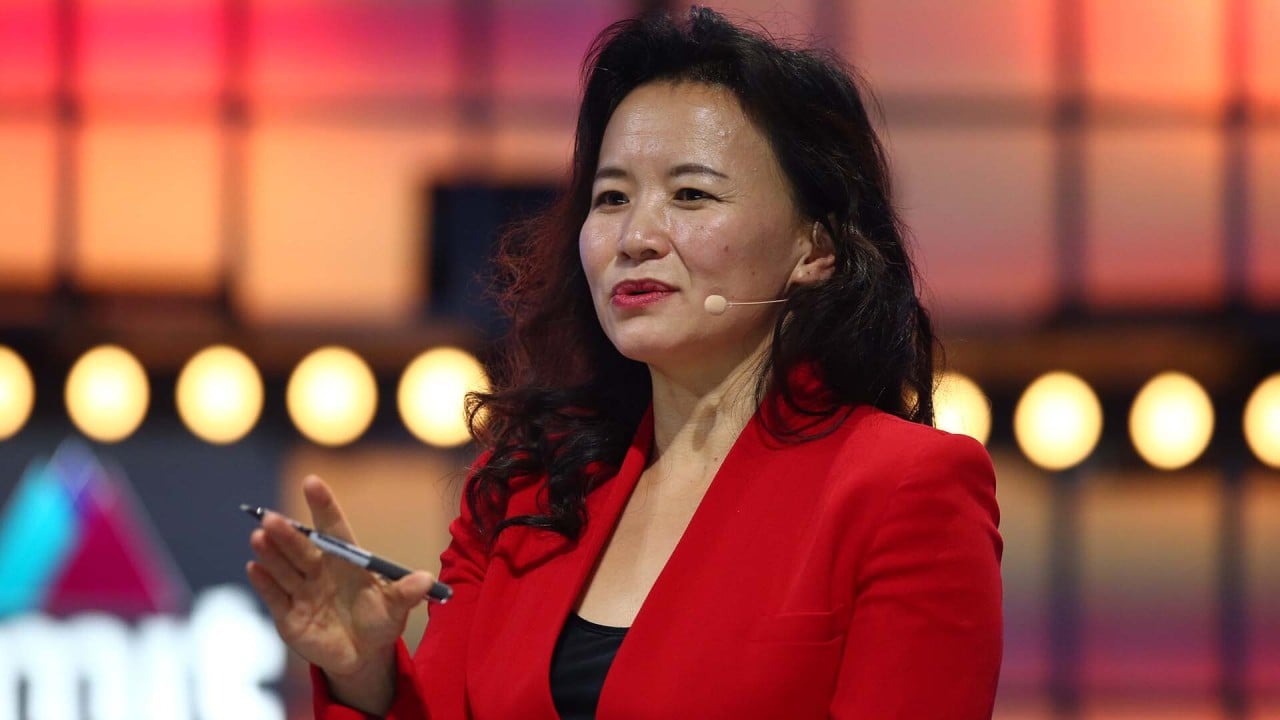 01:51
Australian journalist Cheng Lei formally arrested in China for 'illegally supplying state secrets'
Australian journalist Cheng Lei formally arrested in China for 'illegally supplying state secrets'
In banning CGTN, the UK is reaching for a tool in China's governance toolkit: censorship. China's use of its
Great Firewall
to keep out subversive ideas from abroad is certainly driven by a far greater lack of ontological security, too.
For policymakers in the UK and the broader West, the fear is likely to be that China's authoritarianism gives it an inherent advantage in a battle of truths. Western powers cannot hope to infiltrate China; China can infiltrate the West.
There is some merit to this belief as China has waged significant public diplomacy campaigns – some would argue that these are actually
propaganda campaigns
– towards the West in recent times. But one only has to look at global perceptions of China to see that most citizens in the Western world are distrustful of China and are unlikely to be swayed by Chinese state-owned outlets like CGTN.
The problem is that banning Chinese state-owned entities involved in asserting China's version of the truth could have a "Streisand effect" (when an attempt to hide, remove or censor information unintendedly further publicises that information).
It could also further decrease their already-depleted levels of ontological security, all the while distorting the perceived threat of China. This could, in turn, lead to more excessive measures and a further diminishment of ontological security.
Ruairidh J. Brown is a lecturer in international studies at the University of Nottingham Ningbo, China. Nicholas Ross Smith is an associate professor of international studies at the University of Nottingham Ningbo, China