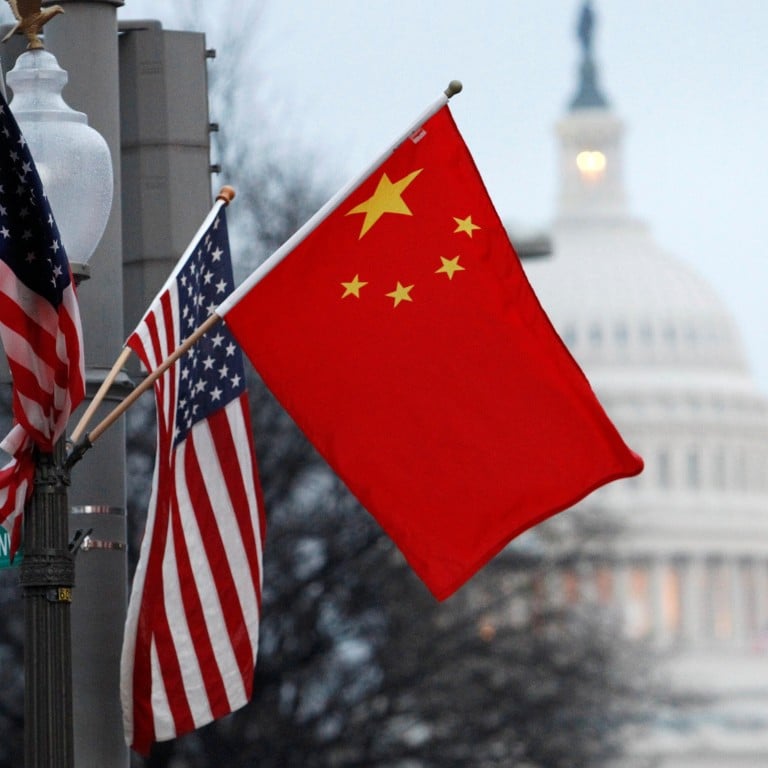 Opinion
Opinion
by C. Uday Bhaskar
Opinion
by C. Uday Bhaskar
Joe Biden's still evolving China policy is a tough balancing act
That the US conducted a two-carrier naval exercise in the South China Sea shortly after Biden pledged to be open to 'result-oriented engagement' with China signals continuity rather than radical change
However, to build on its edge against China, the US would have to engage with Beijing in the economic and trade domain
US President Joe Biden and his Chinese counterpart Xi Jinping had their
first telephone conversation
on February 10. It is evident that while their phone engagement was expansive (two hours) and courteous, there is no radical change in US policy towards China.
The
White House statement
noted that Biden reiterated the US' commitment to "preserving a free and open Indo-Pacific". This was evident in US naval deployment – two US aircraft carrier groups conducted
joint exercises
in the South China Sea on February 9, described as a demonstration of the "US Navy's ability to operate in challenging environments", thereby upholding the principle of freedom of navigation.
The nuanced messaging was also embedded at the end of White House statement, which said: "President Biden committed to pursuing practical, results-oriented engagements when it advances the interests of the American people and those of our allies." This was similar to what Biden said in his
first major speech
at the US State Department on February 4.
American resolve to conduct a two-carrier naval exercise in the face of Chinese objections even while keeping the door open for "results-oriented engagement" provides a preliminary indication of the orientation of the Biden policy predicament on China.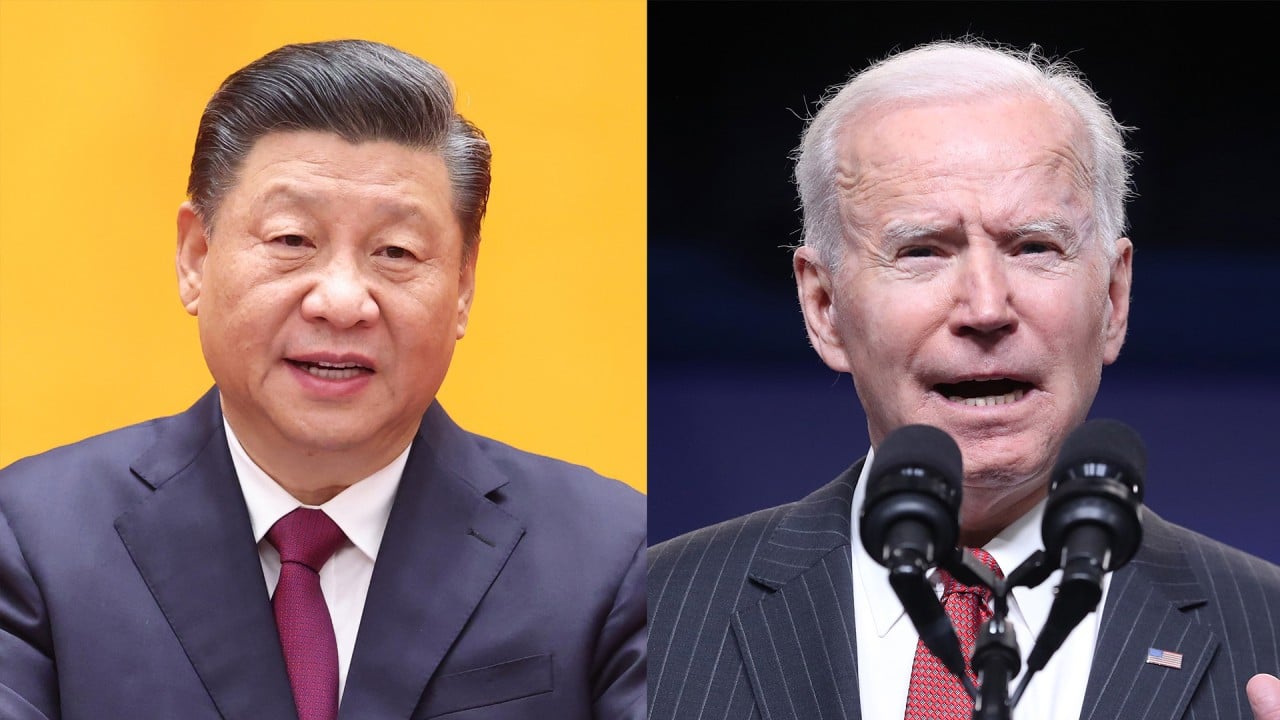 00:54
US-China confrontation would be 'disaster', Xi says in first phone call with Biden
US-China confrontation would be 'disaster', Xi says in first phone call with Biden
Whether the Biden team will make major changes to
Trump's policy
on China was the subject of considerable speculation, but continuity has been signalled. In his February 4 speech, Biden asserted that: "American leadership must meet this new moment of advancing authoritarianism, including the growing ambitions of China to rival the United States."
A day later, US Secretary of State Antony Blinken
spoke
with top Chinese diplomat Yang Jiechi, adding detail to the Biden statement. Blinken reaffirmed that the US would "work together with its allies and partners in defence of our shared values and interests to hold [China] accountable for its efforts to threaten stability in the Indo-Pacific, including across the Taiwan Strait, and its undermining of the rules-based international system".
The response from the Chinese side was predictable. Yang told his interlocutor that the US should "correct" its recent mistakes and that both sides must respect each other's political systems and development paths.
The US change in tone towards Beijing was evident in Biden's remarks on February 4 when he added an olive branch equivalent: "But we are ready to work with Beijing when it's in America's interest to do so. We will compete from a position of strength by building back better at home, working with our allies and partners, renewing our role in international institutions and reclaiming our credibility and moral authority, much of which has been lost."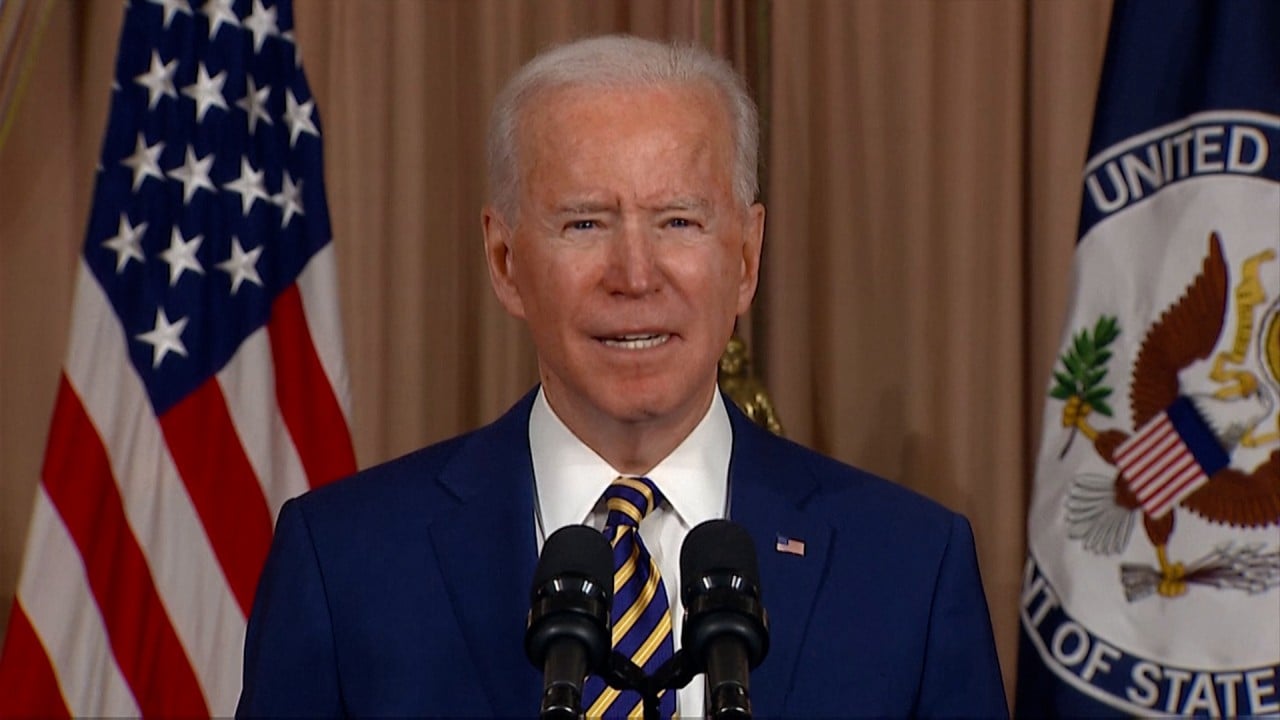 03:05
Biden calls China the 'most serious competitor' to the US, in his first foreign policy address
Biden calls China the 'most serious competitor' to the US, in his first foreign policy address
However, for the US to compete from a position of "strength" even as its economy
is reeling
from the pandemic would be a daunting task.
To retain and build on its edge against China, the US would have to engage with Beijing in the economic and trade domain while maintaining a degree of suasive leverage in the security-strategic space and the
emerging geopolitics
of new technologies. This calls for more deft policy initiatives than those seen in the Clinton-Bush- Obama years.
The moral authority that Biden wishes to reclaim for the US is predicated on its profile as the world's primary democracy (with all its warts) and a commitment to liberal values. US foreign policy cannot be predicated on democracy alone, but it does provide a thread of cohesion in dealing with the China challenge.
In the current global environment, it would be prudent not to compel allies and partners to make a
binary choice
between the US and China, and allow for viable policy options to emerge organically as the Covid-19 damage recedes.
Biden's decision to bring the US back to the global climate change table and extend a
major arms control treaty
with Russia is positive augury. In relation to Moscow, there is a caveat, for Biden cautioned: "The days of the United States rolling over in the face of Russia's aggressive actions – interfering with our elections, cyberattacks, poisoning its citizens – are over."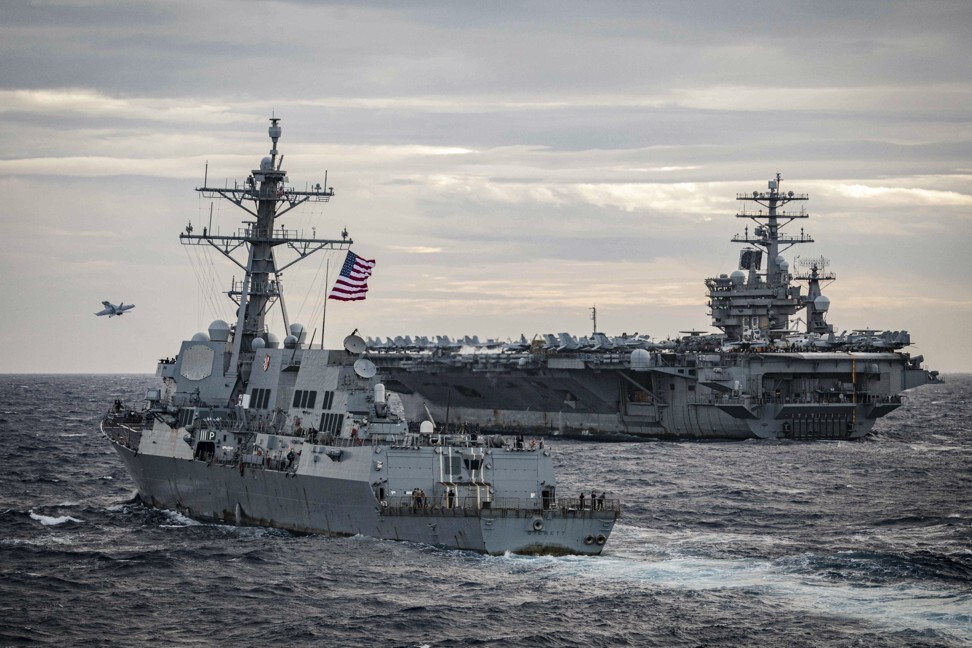 While the US-Russia relationship would be of special relevance to US allies in Europe where a degree of dissonance is discernible, Biden's current focus is the Indo-Pacific. India has a favourable geographic location in the Indian Ocean and strategic relevance to US long-term objectives.
The two democracies' correspondence of interest in the maritime domain was reflected in Biden's
conversation
with Indian Prime Minister Narendra Modi, where the Indo-Pacific, support for freedom of navigation and a stronger
Quadrilateral Security Dialogue
were highlighted. If a virtual summit between the Quad nations – the US, India, Japan and Australia – takes place soon, the Biden team would have made the first substantive move in its China policy.
China's creeping territorial assertiveness and Beijing seeking to consolidate incremental gains is clear in both the
South China Sea
and the mountainous
Ladakh region
. Whether the US and its partners will be able to temper Beijing's responses remains moot.
It is instructive that on the same day that Biden spoke to Xi, he announced a
Pentagon task force
to craft a comprehensive China policy. This policy contour is yet to acquire definitive shape.
Commodore C. Uday Bhaskar is director of the Society for Policy Studies, an independent think tank based in New Delhi