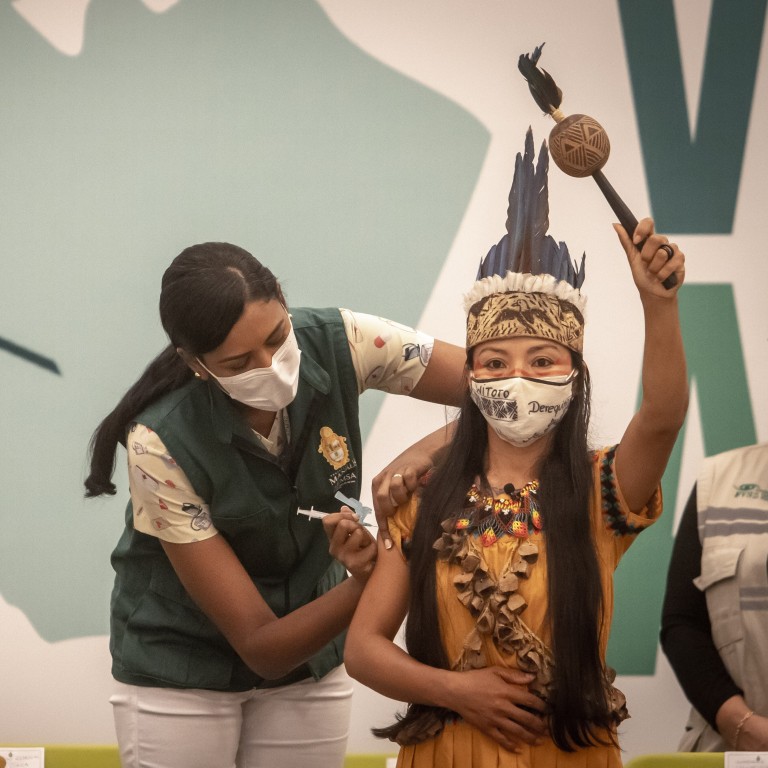 China's coronavirus vaccines: for many countries, it's not political, it's the only choice
When it comes to the driving forces behind purchase agreements with China, the picture that emerges is one of adequate solutions meeting extreme demand. China, and now Russia, are winning purchase agreements simply by being able to deliver
Viewed from Brussels or Washington, the global roll-out of
Chinese vaccines
is inevitably seen in terms of great power rivalry. This is typical of conversations about China's global engagement, which tend to focus on geopolitics while overlooking important domestic and regional dynamics, as well as obscuring the agency of countries that China does business with.
With many Western countries scrambling to inoculate their own populations, vaccine makers in China,
Russia
and
India
are stepping up to supply extreme demand in lower- and middle-income countries. The optics of this do align well with narratives of Western decline, but there's more going on behind the scenes.
In Brazil, domestic politics threatened Sinovac's foothold in Latin America, with anti-China President Jair Bolsonaro
clashing
with political rival and champion of the Chinese vaccine, João Doria.
Elsewhere, regional dynamics come to the fore – in South Asia, where China and India are competing to donate vaccines, or in Hungary, where Prime Minister Viktor Orban has resorted to his old tricks of
using China
as a stick with which to bash the European Union.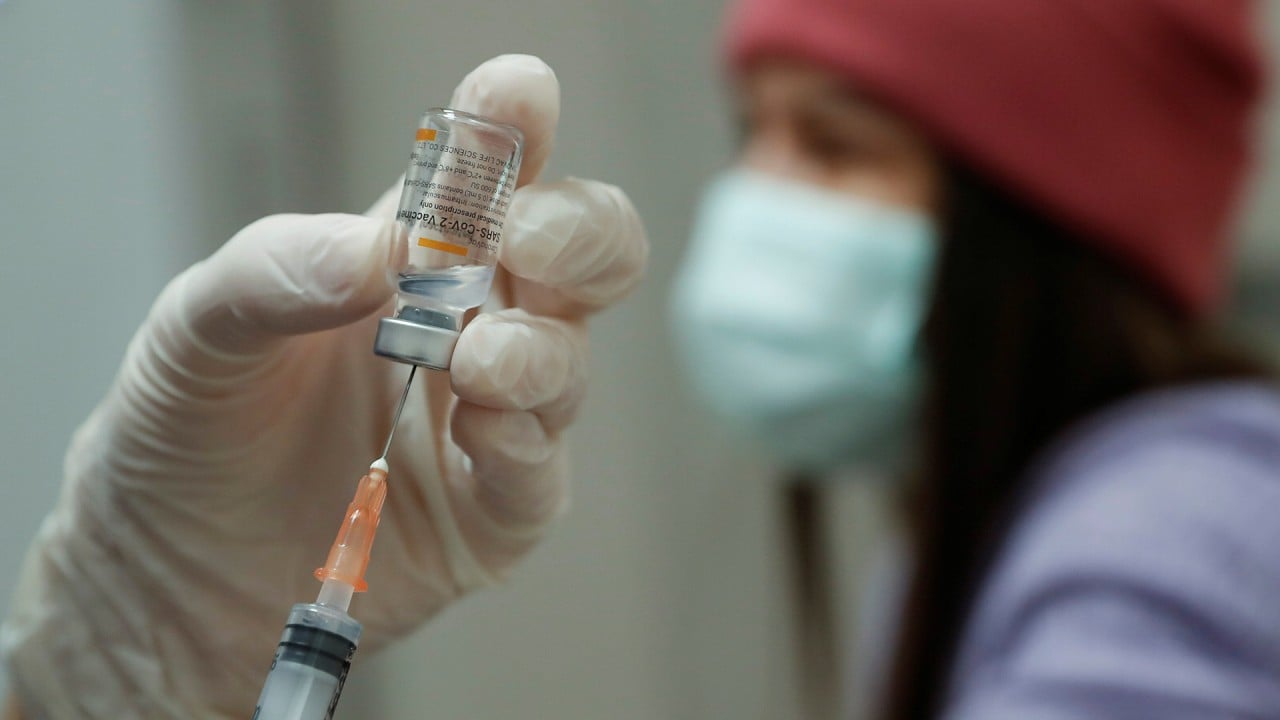 02:27
Erdogan gets jab as Turkey rolls out coronavirus vaccine campaign with China's Sinovac
Erdogan gets jab as Turkey rolls out coronavirus vaccine campaign with China's Sinovac
When it comes to the driving forces behind purchase agreements with China, the picture that emerges is one of adequate solutions meeting extreme demand. China, and now Russia, are winning purchase agreements simply by being able to deliver.
I hear the same thing again and again from experts and locals in countries inoculating people with Chinese vaccines. From Brazil, Indonesia, Turkey and the United Arab Emirates, they all tell me – it's not a political choice, it's the only choice.
Much to the consternation of EU countries, Serbia is among those leading the continent's race to vaccinate. It is doing so
using
the vaccine from Sinopharm. Serbian President Aleksandar Vucic is an unabashed sinophile, going as far as to kiss the Chinese flag on one occasion, but that is not the main reason he embraced the Chinese vaccine: it was simply the only one available in any large quantity.
Belgrade-based analyst Stefan Vladisavljev said: "It's not about geopolitics, it's about – don't die, go to work, get the economy back running."
Many scientists I've spoken to about Chinese vaccines have been critical about the lack of published data associated with Sinovac and Sinopharm – the two Chinese vaccine makers with shots currently on the market. But the bottom line is that countries have the right to decide for themselves about the utility and safety of Chinese vaccines based on the data they've seen.
Or, as Achal Prabhala, who campaigns for equal access to medicines through AccessIBSA, put it, "These countries are doing these deals with their eyes wide open – nobody has a gun to their head."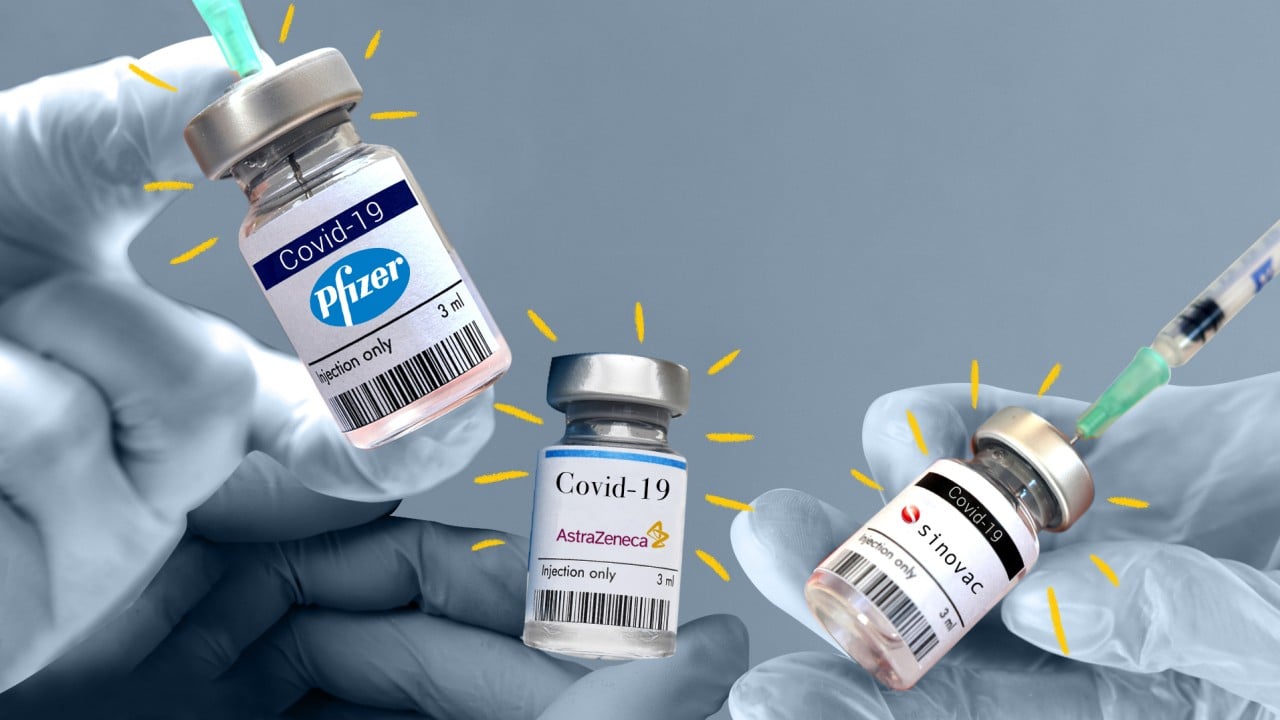 09:50
SCMP Explains: What's the difference between the major Covid-19 vaccines?
SCMP Explains: What's the difference between the major Covid-19 vaccines?
There's a whole conversation to be had about how a successful vaccine roll-out might facilitate China's own biopharma industrial strategy, but this vaccine business isn't a one-way street – regional dynamics and the national ambitions of partner countries play a pivotal role.
Sinovac has partnered with the Buntantan Institute in Brazil, while in Southeast Asia it has struck up agreements with institutions in Indonesia and Malaysia.
Chinese vaccine makers sought out these partnerships because low infection rates at home meant they had nobody to trial their vaccines on, but the benefits for partner countries are manifold.
For a start, there are the security implications. The EU's
flailing
on vaccine export controls has brought into sharp contrast the reality that it matters where manufacturing happens. As Andrea Taylor, who leads Duke Global Health Institute's Covid-19 workstream, said: "If you are relying on a supply chain outside of your borders, you're very vulnerable right now."
Then there are the wider implications for economic and diplomatic ambitions. The UAE has vaccinated millions of people using Sinopharm's vaccine, more than the vast majority of countries in terms of shots in arms per capita.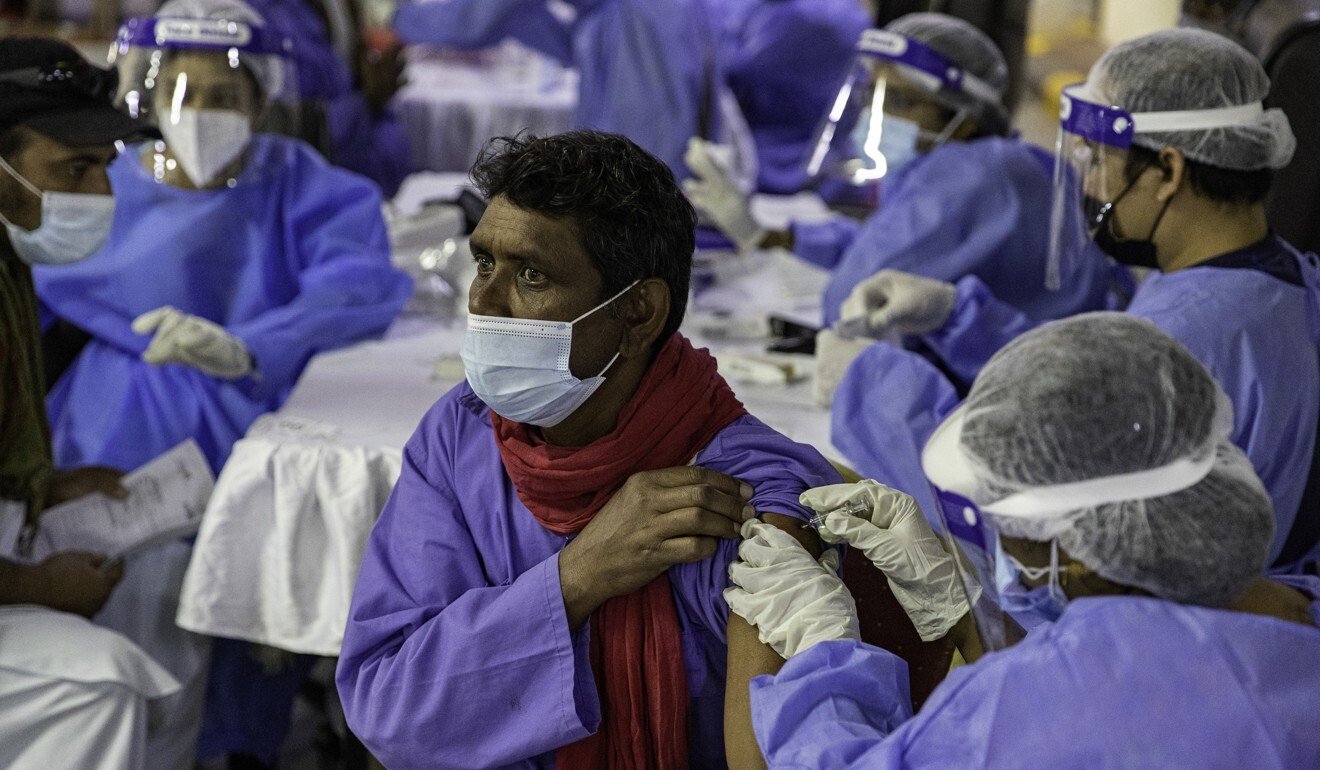 G42, the artificial intelligence and cloud computing company that partnered with Sinpharm in the UAE, says it explored "vaccine options with leading global pharma companies from around the world". Sinopharm was chosen because of its criteria that a partner be "willing to conduct phase three clinical trials in [the] UAE to ensure a deeper understanding of safety protocols, and build native capabilities".
Sinopharm provided a relationship not offered by Western vaccine makers, a full-scale transfer of tech, competencies and the chance to manufacture a Covid-19 vaccine in the UAE for regional distribution.
The Emirati government, with its Ministry of Possibilities and penchant for buzzwords, is desperate to diversify away from oil and gas and into cutting-edge industries – biopharma and medical tourism included.
Becoming a manufacturing hub for the vaccine also provides the UAE with diplomatic leverage of its own. It has donated vaccines to the Seychelles already, and is likely to use its petrodollars and vaccine capabilities to curry favour in the wider region.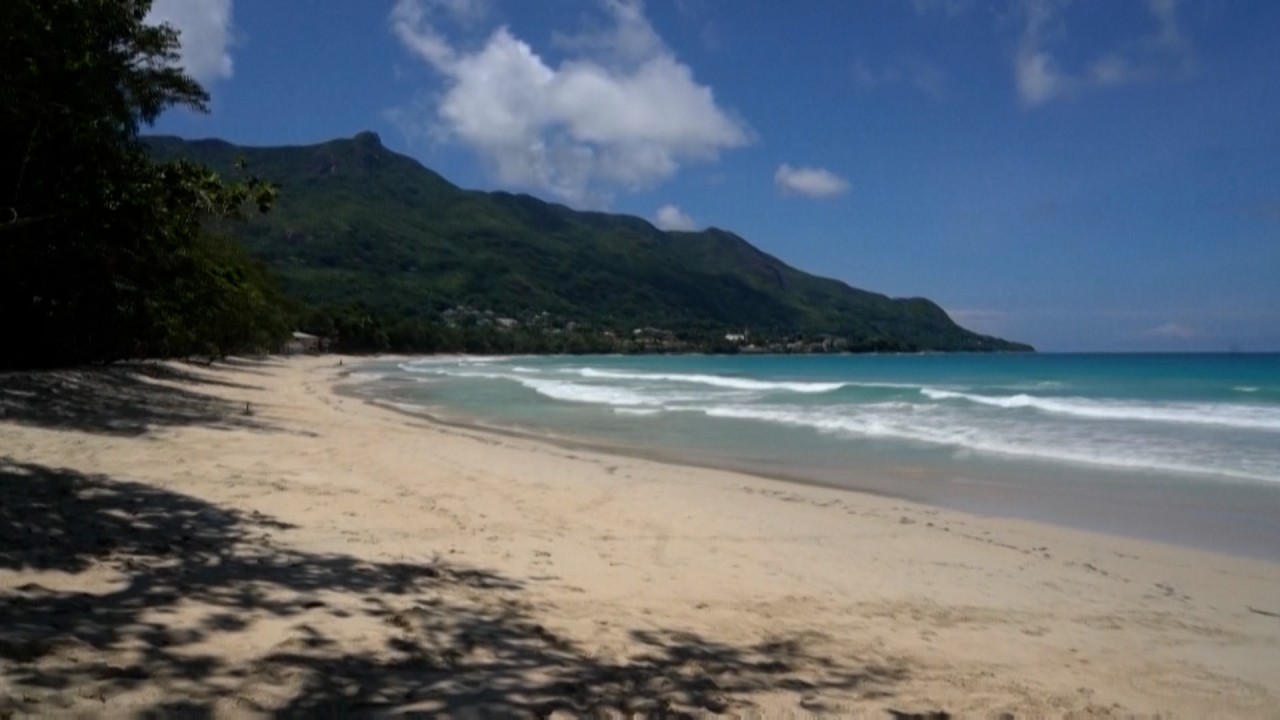 01:31
Seychelles welcomes tourists with Covid-19 vaccinations, allowing them to skip quarantine
Seychelles welcomes tourists with Covid-19 vaccinations, allowing them to skip quarantine
These are a messy basket of factors and concerns, but this is largely the point – viewing everything China does in terms of geostrategic competition is limiting.
In the climate of current tensions between the West and China, and amid growing awareness of Beijing's
repressive policies
in Xinjiang, it can be hard to write about anything China does without moralising one way or the other.
But if there is indeed a strategic competition to be won, then objectivity is essential. Beijing is satisfying local interests and helping plug a colossal gap in supply – if Brussels and Washington care about winning, they need to do better.
Jacob Mardell is an analyst at the Mercator Institute for China Studies