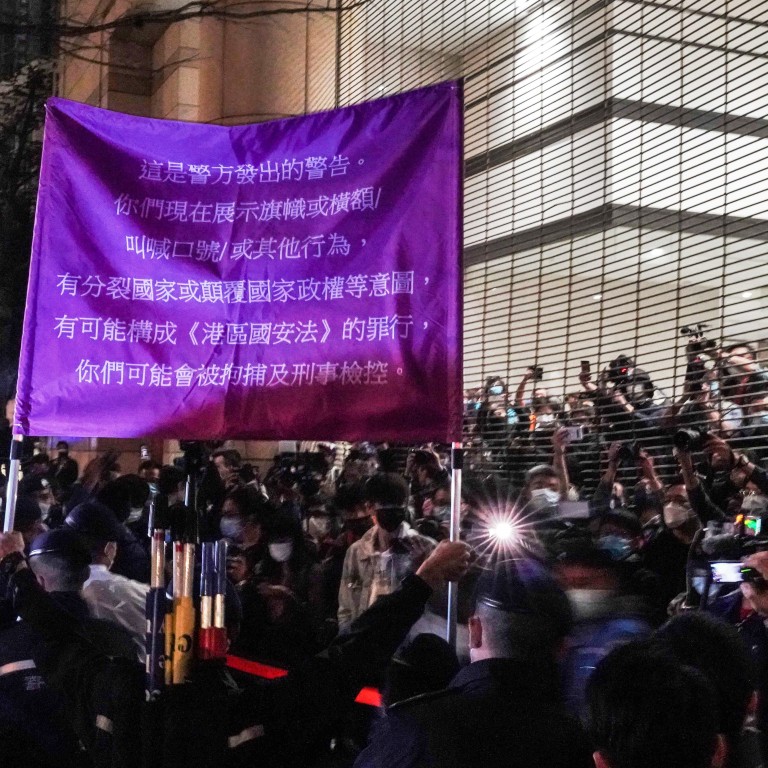 Opinion
Editorial
by SCMP Editorial
Editorial
by SCMP Editorial
The high standards expected of the legal system must be met
The unprecedented marathon bail hearing of 47 activists charged with subversion has raised questions about the ability of Hong Kong's legal system to deliver justice efficiently and humanely in such cases
A decision to grant bail to 15 opposition figures charged with subversion and to remand a further 32 in custody brought an end to a marathon court hearing on Friday. But 11 of them remain in detention pending an appeal by the government against the decision to grant them bail. That appeal will be heard this week.
These unprecedented bail proceedings, conducted in extraordinary circumstances, have raised questions about the ability of Hong Kong's legal system to deliver justice efficiently and humanely in such cases.
The long hours, late sittings, and lack of space at the court building took a heavy toll on all involved. Defendants were left exhausted by the process. One fainted and four received treatment in hospital. It is no surprise that defence lawyers described the proceedings as "sheer torment".
The case is unprecedented. The defendants were among 55 activists arrested under the national security law in January and released on bail. Charges were laid last Sunday over their involvement in an unofficial primary election. The prosecution allege this was part of a subversive plot to bring down the government. There is a higher threshold to be met to get bail in security cases.
Chief Magistrate Victor So Wai-tak embarked on the case at 4pm on Monday, five hours later than scheduled because there was so little room available for the defendants to consult lawyers. He then sat until almost 2.45am. An eight-hour session on Tuesday did not finish until 10.35pm.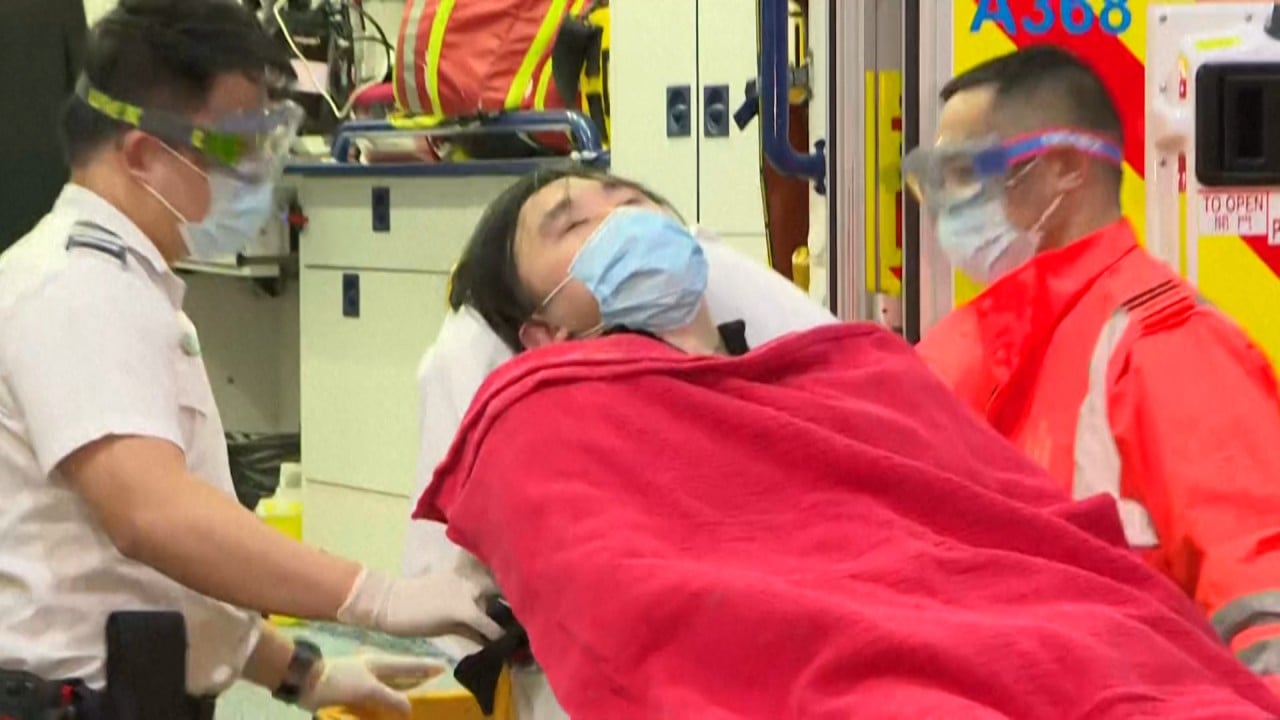 01:10
Hong Kong opposition activists rushed to hospital after marathon bail hearing
Hong Kong opposition activists rushed to hospital after marathon bail hearing
So allowed some defendants to leave the court early because he feared they were not getting enough rest. He started Wednesday's hearing at noon, to give them time for a much-needed change of clothing. The hearing ended Friday evening.
So did his best in difficult circumstances. But it is unreasonable to expect a single magistrate to handle so many cases. They should have been dealt with in batches. That would have enabled the case to proceed with regular court hours.
The judiciary appears to have learned from the experience. Yesterday's initial appeal hearings were scheduled in groups spread throughout the day. Time has been set aside for the legal submissions this week, although that means the defendants having to remain in custody.
Last week's scenes at West Kowloon Court must not be repeated. In future, cases should be conducted in a more orderly fashion.
The timing of the case has also raised questions. The prosecution requested three months for further inquiries. The investigation is at an early stage and should not be allowed to drag on. The defendants are innocent until proven guilty.
The courts are in the early stages of applying the national security law. It raises new challenges. But care must be taken to ensure the high standards of procedural fairness and decency we expect from the city's legal system are met.