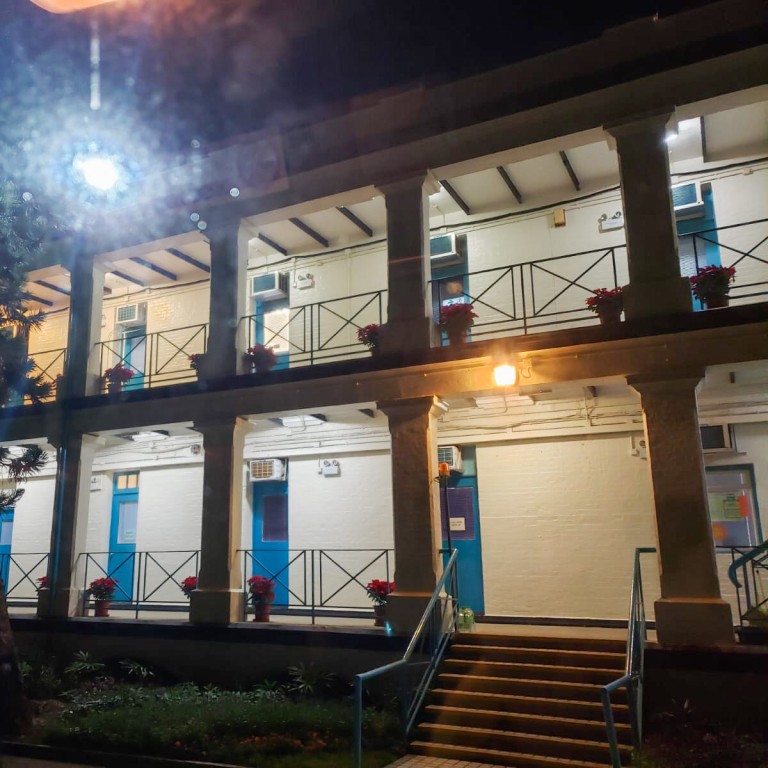 Hong Kong's coronavirus quarantine rules must have children's best interests at heart
Despite government assurances, reports of young children and babies being separated from their parents in quarantine are deeply troubling
International law and practice can help strike a balance between preventing the spread of Covid-19 and the needs of children
The recent cluster of Covid-19 cases has once again made clear that Hong Kong's policy of mandatory admission to hospital for positive cases and quarantining of close contacts is problematic when it comes to families and children.
Recent reports
in the media
have depicted mothers being separated from their children – including breastfed babies – or families confined in small rooms in quarantine centres with a lack of child-appropriate facilities.
For many months, there has been little clarity on the government's policy, sparking fear among parents not sure of what circumstances could see them separated from their children. The government issued a press release on March 16 explaining how its isolation and quarantine policy operates in relation to
children and families
.
For example, if a child is admitted to hospital with Covid-19, a parent could be allowed to accompany the child. If a child and parent are both admitted to hospital, they will consider placing them in the same room, subject to the availability of isolation capacities.
This is a step towards allaying fears, but it raises a question. If this is the policy, why are there so many reports of families being separated against their will? While the release indicates efforts might be made to keep parents and children together, there is no guarantee. A great deal is still left to the discretion of the authorities.
Many aspects of the policy are still problematic. If a parent tests positive, the child will be deemed a close contact and need to be sent to quarantine. According to the press release, a relative,
domestic helper
or adult friend of the parents can accompany the child.
While there is some comfort in the fact children will not be sent to quarantine completely unaccompanied, it is troubling that there is still the possibility of very young infants – even babies – being separated from their parents.
If both parents are in hospital and there is no alternative carer, "the public hospitals will provide suitable arrangements". Does this mean the child will be allowed to stay with their parents in hospital, or will they be placed into government care?
Proper management of positive cases and close contacts is necessary and Hong Kong, as a densely populated city, has managed the virus in a relatively effective way. However, it is one of the few places in the world where positive cases are admitted to hospital, even if asymptomatic, and close contacts are placed
in quarantine facilities
.
In implementing this policy, a balance needs to be found between preventing the spread of the disease and the special needs of children as a vulnerable group. 
International law and practice can shed some light here. The Convention on the Rights of the Child is clear that decisions relating to children, especially in relation to separation from parents, must be made in light of the best interests of the child. China is a party to the convention and has extended its application to Hong Kong. 
Hong Kong already adopts the best interests of the child principle in some areas of domestic law. The Guardianship of Minors Ordinance, for example, requires that the best interests of the child shall be the "first and paramount consideration" in deciding the custody of a minor.
The Convention on the Rights of the Child also makes clear that the detention of children should be a last resort and for the shortest time possible. In this case, before putting children
in quarantine centres
, the government could consider allowing them to quarantine at home. If all household members are willing to quarantine with them, there can be little risk.
Electronic bracelets could be used. Hong Kong has operated
a similar arrangement
for incoming travellers for months, which has been largely successful. 
Alternatively, if home quarantine is not permitted, quarantine facilities should be improved. The Convention on the Rights of the Child guarantees children the right to education and the right to health. These are not controversial rights and are largely recognised as basic human rights.
Reports of children not being able to access online learning while in quarantine are therefore troubling. The
psychological impact
of being confined to small spaces for 14 days is also a problem in light of the right to health.
While the convention is not a domestic law, and Hong Kong has not been determined as violating it in relation to its Covid-19 policies, this widely approved instrument can act as a guide. The best interests of the child should be the paramount consideration in developing Hong Kong's quarantine policies relating to children.
Isabella Seif is a lawyer specialised in public international law. She is currently conducting research at the University of Hong Kong on the application of international human rights treaties in Hong Kong and other Asian jurisdictions