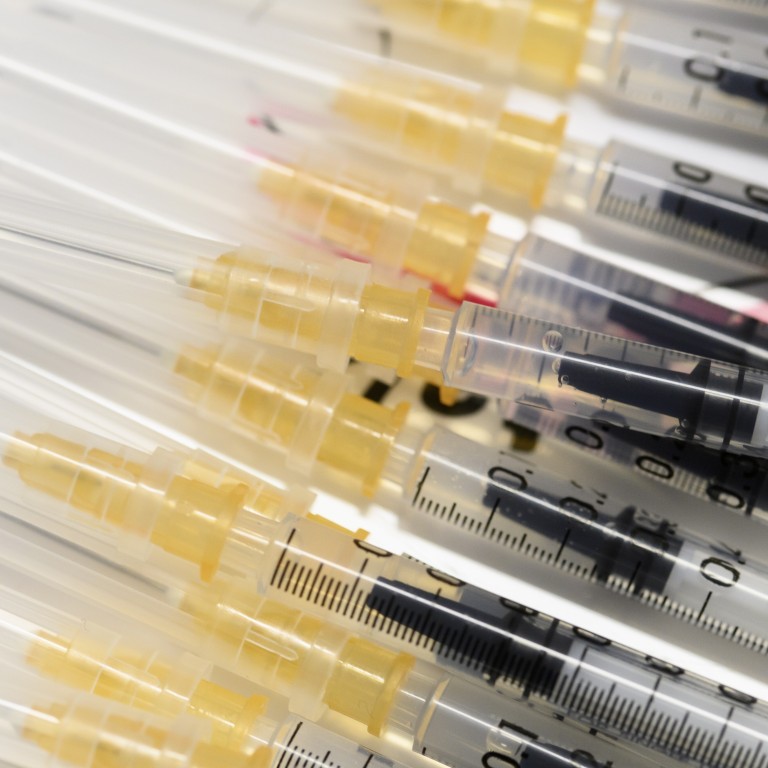 Opinion
Editorial
by SCMP Editorial
Editorial
by SCMP Editorial
Vaccines are only effective if we share them with the world
The fight against Covid-19 should be a theatre for humanitarian harmony rather than China-US rivalry
Fast-tracked, mass production and distribution of a number of
Covid-19 vaccines
is shining a light at the end of the tunnel. The accelerating coverage of inoculation campaigns in countries with vaccine stock is evidence of that. But that is not the view from a large part of the world that lacks supplies. This is thanks to nationalist vaccine policies dubbed as "sicken thy neighbour" in rich countries that are afraid or unwilling to share, in many cases after bungling their own response to the coronavirus. That is regrettable economically as well as medically. Effective control of a pandemic to permit resumption of normal commercial and cultural interaction calls for global solidarity.
In humanitarian terms, the world's response will be judged by how it treated its weakest members. The
World Health Organization
has criticised export curbs on Covid-19 vaccines and raw materials, citing the wider impact on supply of an essential tool in snapping the chain of contagion and saving lives. Cases in point are the European Union's extension of vaccine export controls and American activation of defence legislation to curb exports of raw materials.
Horrendous infection and death rates n the US and Europe account for such unapologetically self-serving attitudes. In that respect, poor countries that need help to fight the coronavirus are paying the price for weak and indecisive political leadership in rich nations that exposed their peoples to contagion. If the developed world can sustain strict control and prevention measures it could make room for fairer if belated distribution of vaccines. Meanwhile, inequality has led to tit-for-tat accusations of "vaccine diplomacy" against China in particular for providing vaccines to needy countries, and "vaccine apartheid" against the West over the inability of poor countries to obtain its vaccines on the same scale and terms.
It does no harm to China's diplomatic interests to export or donate vaccines to scores of countries and donate millions of doses to Covax, the WHO facility for making and distributing vaccines. But it is shown up in humanitarian light by practices to be found in the West, such as hoarding surplus vaccines, blocking shipments and derailing efforts to bypass intellectual property regimes to make diagnostic kits and cheap vaccines.
It is a welcome change, even if a transparent bid to counter Chinese influence-building, that the Quad security grouping of nations – the US, India, Australia and Japan – have
pledged to deliver a billion vaccine doses throughout Asia-Pacific
by the end of 2022. But the whole world should, by now, be working together on a global vaccine roll-out. With a new regime in the White House, and the resumption of high-level dialogue, the fight against Covid-19 should be a theatre for humanitarian harmony rather than China-US rivalry.