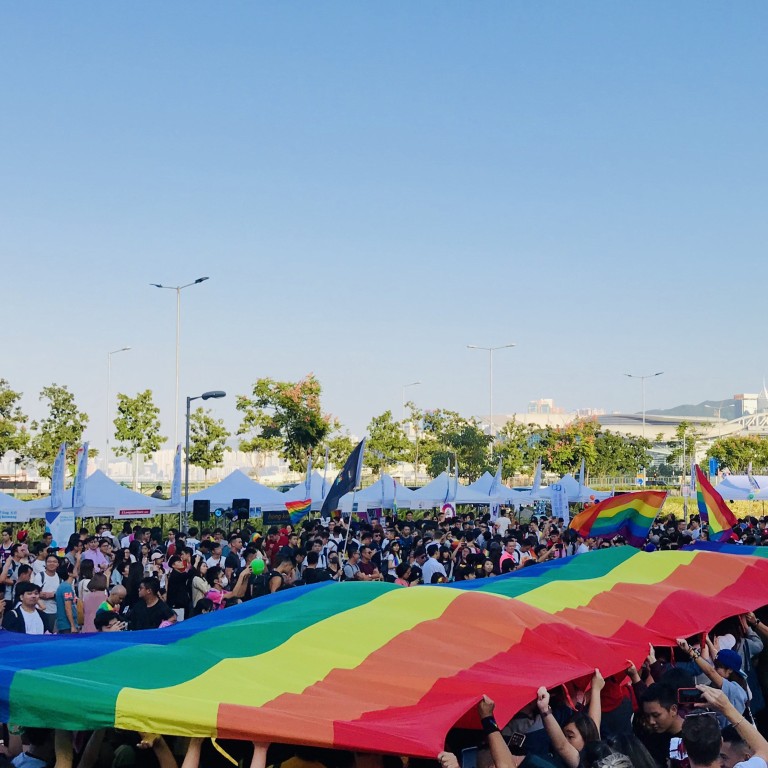 Time for Hong Kong to protect its LGBT community from discrimination
For politicians seeking to spark hope in the public, there are few better ways than enacting robust laws to protect same-sex couples
We have a vibrant gay scene and an administration that is, on balance, more openly tolerant of LGBT individuals than many in the region. We should consolidate our advantage
A Japanese court recently ruled that the state's failure to recognise same-sex marriage
was unconstitutional
– a landmark verdict that came after decades of arduous campaigning.
In Hong Kong, meanwhile, a recently widowed gay man is mounting
a legal case
to have his relationship with his deceased partner recognised. If successful, this could pave the way for same-sex relationships to be legally recognised in the city.  
What underlies both cases is their timeliness and their reflection of deeply anachronistic legal systems that are not commensurate with public interests and opinion.
Now there is no effective opposition in the Legislative Council and it could, in theory, pass whatever laws it wants to, the case for legislating to prevent discrimination over sexual orientation has never been stronger.
There are many reasons such legislation is a great idea, aside from the obvious moral case. First, public attitudes have been rapidly shifting in favour of more progressive laws that enshrine the interests of sexual minorities.
For any politicians seeking to turn over a new leaf in the city's governance and reignite some semblance of hope in the public, there are few better ways than legislating robust laws that institutionalise same-sex couples' freedom from ostracisation and right to recognition, association and – if possible – forming civil unions.  
Such legislative changes would also go a long way to assure foreign nationals and investors that the administration is committed to taking human rights and civil liberties seriously – notwithstanding the ongoing political tightening.
The recent years of political turmoil have rendered the city increasingly less attractive to Asia-minded professionals migrating from the West.
We should seize on this and consolidate our advantage by passing comprehensive laws. This would signal the administration's resolve in ensuring the well-being and safety of LGBT people and also showcase the city's progressiveness compared to its rivals.
Parts of Hong Kong's political system cannot be changed, and parts are well within the established boundaries. There is no reason to think our legal system's treatment of same-sex couples falls into the former category. 
Homophobia should count among these issues. Our government currently foots hefty legal bills – with taxpayers' money – in fighting blatantly counterproductive and detrimental battles against basic protections for same-sex couples in the city. This is a ludicrous squandering of resources.
Spare another thought for the homeless LGBT individuals forcefully evicted from their homes by unsympathetic parents and family. And spare a thought for those mourning their partners' deaths, only to be told their legal status is not recognised under a morally bankrupt bureaucracy.
Brian YS Wong is a DPhil in Politics candidate at Balliol College, Oxford, a Rhodes Scholar (Hong Kong 2020) and the founding editor-in-chief of the Oxford Political Review