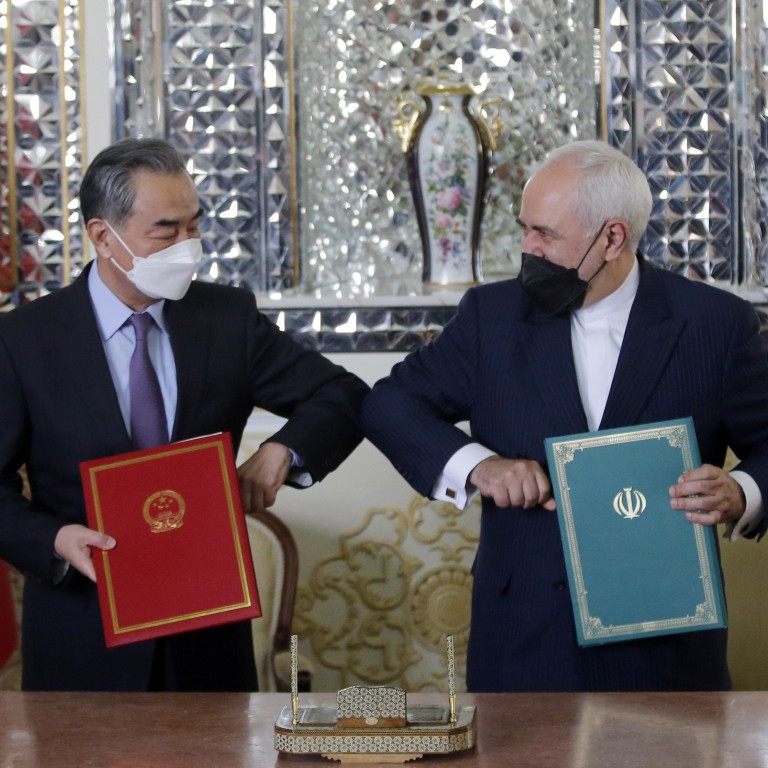 How China's Middle East charm offensive succeeded despite affecting little change
What Foreign Minister Wang Yi's visit to the region may lack in material achievements, it makes up for in good optics. China is a major player in the region
In highlighting this, Wang has undermined the Western-driven condemnation of the week before and achieved China's foreign policy goals
But while the Middle East visit was largely a repeat of what we have heard before and showed the limits of China's ability to change the region, it did highlight again the world's desire to not get caught in the middle of a spat between Beijing and Washington – an outlook that strengthens China's hand.
It does change Iran's calculus and position, but the biggest benefits are likely to accrue to China, whose companies will be able to pick and choose the opportunities they want at prices they like, given Tehran's lack of alternatives at the moment.
The other new – and very contemporary – aspect to this visit was the push on medical or vaccine diplomacy.
But much of the rest of Wang's visit was a repeat of what we have heard before. The overall five-point structure he proposed, advocating mutual respect, upholding equality and justice, non-proliferation, fostering collective security and accelerating development cooperation are a fairly predictable roster of declarations by a Chinese leader.
They are not anything one can disagree with, but it is difficult to see China achieving some of those goals in the region.
Additionally, China said it was going to work with Russia to unlock the Joint Comprehensive Plan of Action with Iran. This is not going to move ahead unless the Western partners are all on board.
This is the confusing magic of China's Middle Eastern relations – its ability to float between adversaries in ways which others cannot.
The extent of Wang's demands on the visit appeared to be having good optics and statements supporting China's treatment of its own people at home.
Little materially changed in the region as a result of the visit, and it is unlikely anyone expected much to. Even so, the world was reminded once again that China is a major player and has the red carpet rolled out for it wherever it goes.
Wang also sought to ensure that the visit focused on positive aspects – connecting national development strategies, taking advantage of the region's natural resources and helping the region develop new health care industries.
The difficulty for Western countries is not so much that China is displacing the United States – it still lacks the means, experience or interest to try to untangle the tangled complexities of the Middle East – or that anyone in the region changed their strategic positions towards the West.
Instead, the visit reflects a region that follows China's brutally realist view of the world, where values come second to interests. In highlighting this, Wang has undermined the Western-driven condemnation of the week before and achieved his foreign policy goals.
Raffaello Pantucci is senior associate fellow at the Royal United Services Institute (RUSI) in London