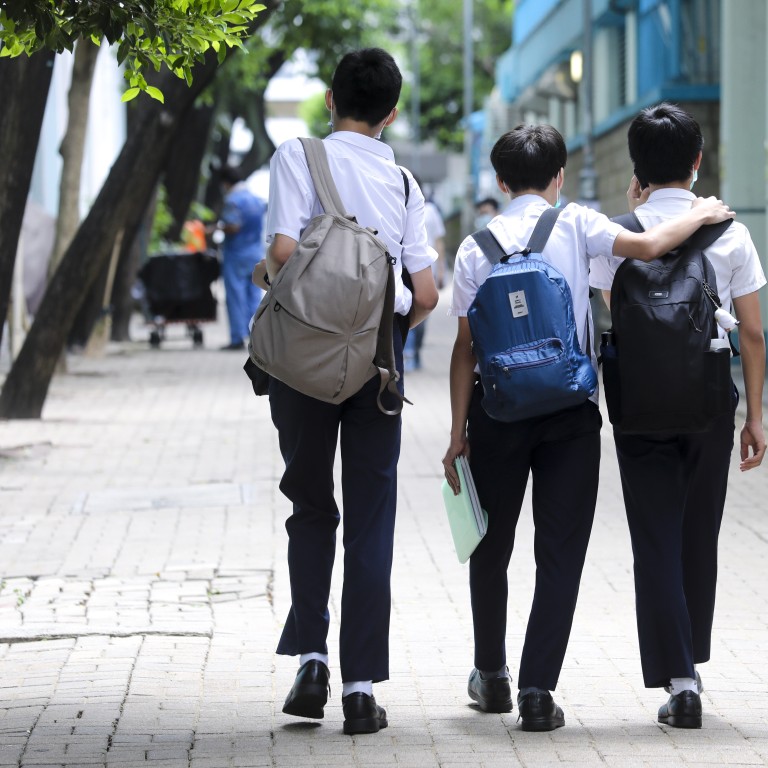 How Hong Kong's revamped liberal studies subject can foster critical thinking and personal development
Personal development, emphasised in the old curriculum, seems to have been largely overlooked by teachers, while students understood critical thinking as 'finding fault with and criticising others'
Nurturing true critical thinking will ensure students neither blindly applaud the West's adversarial political system nor praise the Chinese system without analysis 
Liberal studies became one of the four compulsory "core" subjects in the Diploma of Secondary Education examination in 2009. Its importance has never been questioned in education circles in Hong Kong, largely because of its implicit emphasis on personal development and critical thinking, both basic aspects of "whole-person development", which virtually all Hong Kong universities consider important.
Unfortunately, notwithstanding the best of intentions, the actual delivery of the liberal studies curriculum in schools has left much to be desired.
When "personal development and interpersonal relationships" was listed as the first of six modules in the old liberal studies curriculum, I was pleased that our secondary school students would finally have good exposure to this topic. To my dismay, however, the Diploma of Secondary Education liberal studies examination very rarely included questions related to this module. Instead there was disproportionate coverage of political subjects. 
From what we have learned, the new curriculum will focus on three areas: Hong Kong under "one country, two systems", China since opening up, and the interdependent contemporary world. All this is fine, as long as we continue to stress critical thinking and personal development. 
One aspect of personal development is that we must learn to distinguish between means and ends and to think critically. Regrettably, many students have misunderstood "critical thinking" as "finding fault with and criticising others". They fail to realise that critical thinking starts with humility, and that, in essence, it is trying one's best to avoid faulty thinking and jumping to conclusions. 
We need to stress the existence of universal values, which include the freedom to pursue one's dreams equally and with dignity. Different countries may have different political systems, but this does not imply they have different values. The human pursuit of better social and political institutions is still ongoing. The different political systems around the world need to be seen as different explorations of the institutions that will help us realise those universal values.
Thus political systems are just means to ends. The ends are the values we all treasure, such as equality, freedom and a good life. Muddling up means and ends has led to discordance in the world. We need to realise that none of our existing political systems can claim to be "universal". 
We need to nurture independent thinking and personal development. Some commentators worry that the revamped curriculum might overemphasise Chinese cultural heritage and overlook other civilisations. Let us recall our ancestors have long taught that he who has the capacity to accommodate is great: you rong nai da. There is no need to label cultural heritage as Western or Eastern. Let's simply work with other peoples to build a "culture of civilised humans". That is one way to ensure a bright future for mankind. 
Ho Lok Sang is senior research fellow at Pan Sutong Shanghai-Hong Kong Economic Policy Research Institute at Lingnan University