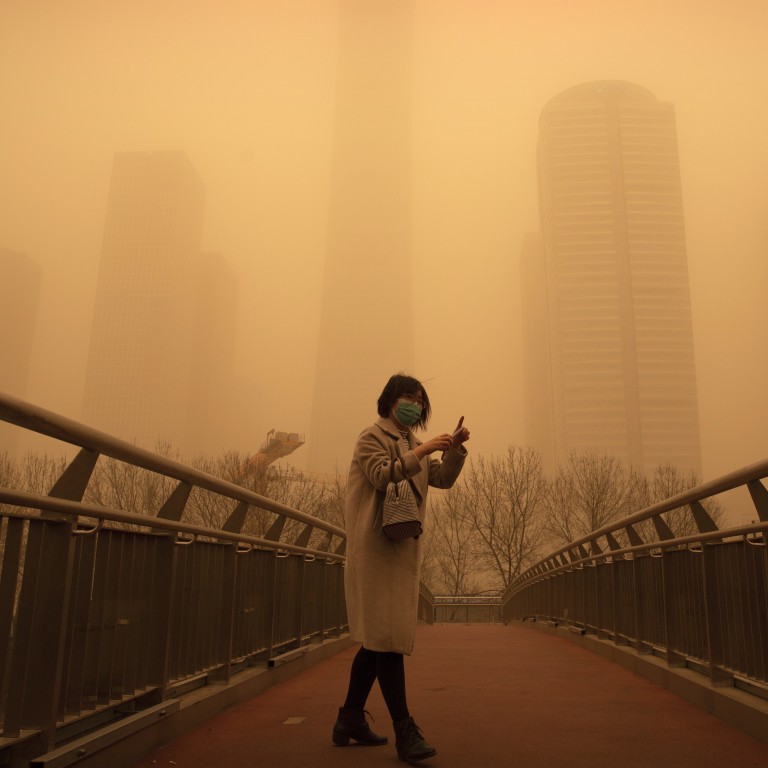 Climate change: China, Japan and South Korea must work together to end coal use and funding
All three can boost their economies, and those throughout Asia and beyond, by accelerating the shift away from fossil fuels
We have a chance in the economic recovery from Covid-19 to create a healthy, resilient and net zero-emissions future for the world
Humanity's experience of
the Covid-19 pandemic
during the past year has prompted an elemental reappraisal of our common priorities. The very air we breathe has taken on greater personal significance and symbolism.
The face masks we have
come to wear
to protect against transmission of the virus are a tangible sign of adaptation and sacrifice for the common good. We recognise that, to breathe freely again, we need to work together in a sustained manner with maximum resources, placing our common interest above narrow national priorities.
Now we need to show a similar resolve and take bold, urgent action to secure healthy air for all citizens and future generations by cutting emissions and ending the use and financing of fossil fuels across East Asia, particularly coal. Every major economy in East Asia has already
decided to decarbonise
by the middle of the century, which is an important first step.
Only through pursuing net zero emissions will we create the good jobs – 63 per cent of the world's renewable energy jobs are in Asia – economic stability and cleaner air we urgently need to improve human, economic and planetary health. This is how we will thrive and bolster resilience to future shocks – pandemics, typhoons, wildfires, extreme heat and other effects of climate change.
Some significant steps are already being taken. In South Korea, the two biggest coal investors – Samsung Life and Samsung Fire & Marine – are ending investment in corporate bonds and insurance underwriting for coal plants, and state-owned Korea Electric Power Corporation is ending overseas coal plant investment. The Japan Bank for International Cooperation is showing strong signs of following suit. 
On the eve of the 20th anniversary of the Boao Forum for Asia, we have a chance in the economic recovery from Covid-19 to encourage leadership and support from businesses and investors to create a healthy, resilient and net zero-emissions future across Asia and beyond.
The climate crisis is not just a crisis for the climate. Without adequate collective action, we risk unravelling decades of hard-earned progress on improving global health, tackling poverty and reducing inequality. If we get things right, we can create a sustainable and inclusive global recovery for all.
Ban Ki-moon is deputy chair of The Elders and former United Nations secretary general