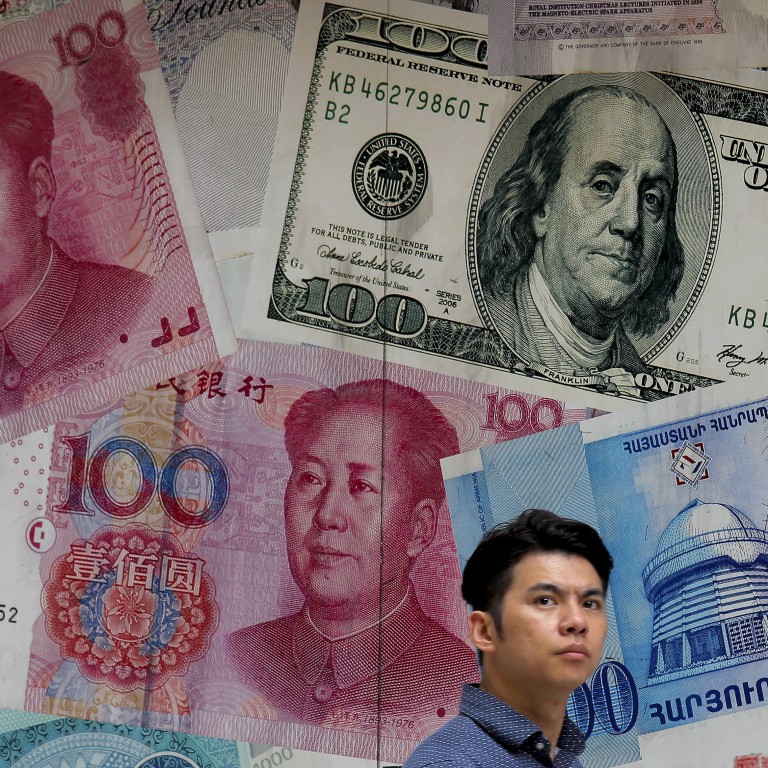 Opinion
Editorial
by SCMP Editorial
Editorial
by SCMP Editorial
Currency control is not black and white
It has been argued that periodic currency interventions in smaller and open economies are necessary and akin to quantitative easing of major economies
There are myriad ways for a government to affect the direction and value of its national currency. Some are labelled currency manipulation; others not. It depends on one's definitions. Those of the United States Treasury mean the country cannot engage in such manipulation, an alleged sin only other economies can commit. Therefore it sits in judgment of others and threatens sanctions against those who allegedly game the global "rules-based" trade system.
However, spending trillions of US dollars on bond buying – also known as quantitative easing – for more than a decade and on economic relief packages to support growth and encourage inflation have achieved the same or similar results as manipulation. They have already caused significant depreciation of the US dollar against most major currencies and the slide is expected to continue. It is doubly ironic that in the middle of a trade and ideological war between the world's two superpowers, Washington has, in its wisdom,
declined to label mainland China as a currency manipulator
but added friendly
Taiwan to the watch list
. The political nature of the exercise was exposed when the US Treasury, under former president Donald Trump, designated China as a manipulator in mid-2019, despite not meeting its full criteria, and then abruptly lifted the label five months later as a concession in a trade deal.
Under
Joe Biden
, the politics will come to the fore with Taiwan, the self-ruled island that Washington has been drawing closer diplomatically and militarily as part of its "pivot to Asia" and containment against the mainland. The island and its central bank is likely to ignore the monitoring and continue operations deemed undesirable by Washington. Not only have the credibility and objectivity of the manipulator designation been undermined, it is proving counterproductive to the US itself. The countries of most major Asian currencies are on the US Treasury's watch list.
It has been argued that periodic currency interventions in smaller and open economies are necessary and akin to quantitative easing of major economies. That is especially so in an era of intense trade tensions and volatility in the global economy. Free trade, not trade war, is the best way to encourage everyone to gain from fair trade.