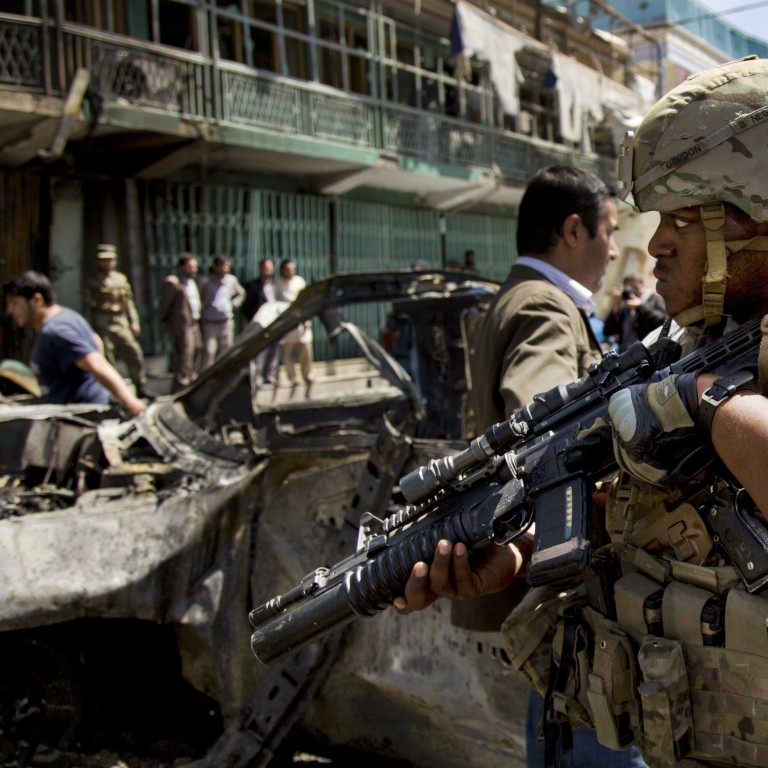 US' decision to withdraw from Afghanistan sends shudders through South Asia
The decision for an unconditional withdrawal is creating a triumphant jihadist narrative, enthusing groups across South Asia with deep al-Qaeda ties
With Isis degraded and the Taliban weakened, the post-US Afghan power vacuum is ripe for exploitation by opportunistic militant groups
The US announcement to unconditionally withdraw its troops from Afghanistan
by September
marks the end of the so-called global "war on terror". But war in Afghanistan has not ended – only the US political will to fight it. War in Afghanistan will simply enter a new, bloody phase following the US exit, with far-reaching implications for South Asia.
The manner in which the United States is leaving will hasten Afghanistan's impending civil war. Major consequences include the
Taliban's tactical ascendance
, re-emergence of warlordism, rekindling of ethnic and tribal fissures, reconstitution of the terrorist threat and the reversal of democratic and humanitarian progress post-September 11.
Indubitably, the US staying on in Afghanistan would have been a recipe for more war and the outcome would have been somewhat similar, irrespective of when America left. But the decision for an unconditional withdrawal is creating a triumphant jihadist narrative. Triumphalism that another great power has been defeated in Afghanistan will enthuse a plethora of jihadist groups in South Asia.
Though the terrorist threat to the US homeland and the West does not emanate from Afghanistan – most of it is home-grown or has moved to the Middle East and Africa – it can still become the hub of transnational terrorism.
Even if the direct terrorist threat to the US and the West does not emerge from Afghanistan, developments there will still shape jihadist narratives, agendas and operational strategies in the Middle East and Africa, and inspire home-grown jihadists.
Crippled organisationally, al-Qaeda still has tremendous political and ideological influence over most jihadist groups in South Asia, which respect al-Qaeda as the vanguard of global jihadism. For instance, last August, al-Qaeda played a critical role in the reunification of the various factions of the Pakistani Taliban. These factors will allow al-Qaeda to resurrect its organisational structure.
Pakistan continues to put pressure on such groups under the guidelines of the Financial Action Task Force, a G7 initiative to combat money laundering, including terrorist financing. This may encourage a mass migration to a post-US Afghanistan, where they may join hands with al-Qaeda.
In 2001, the US intervention in Afghanistan in response to al-Qaeda's attack on the World Trade Centre marked the peak of the US-led unipolar world order.
The US responded with full might to terrorism on its soil. Twenty years later, its unconditional withdrawal, without defeating the Taliban, underscores the decline, if not the demise, of US unipolarity.
Historically, Afghanistan has been the agent of change in South Asia. All the great invaders, from the Mongols to the Mughals, passed through Afghanistan to reach the Indian subcontinent. Afghanistan's geopolitical pre-eminence in shaping developments in South Asia will persist, notwithstanding the US withdrawal.
Abdul Basit is a research fellow at the S. Rajaratnam School of International Studies, Singapore. Twitter @basitresearcher