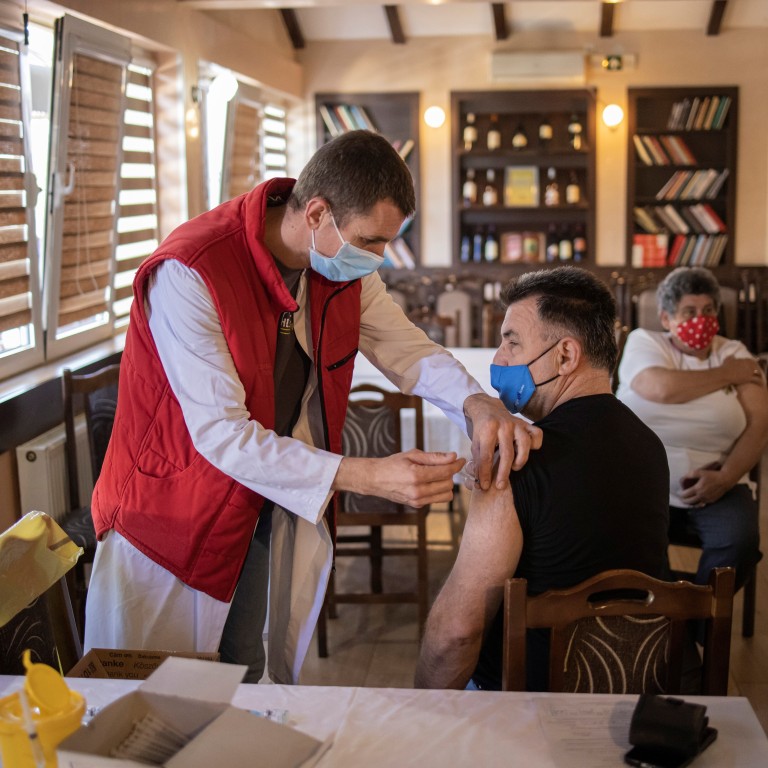 WHO nod is a major credibility boost for Beijing and Chinese pharmaceuticals
Rather than political leverage, this reputational gain is the main prize of Chinese vaccine diplomacy and supports Beijing's aspirations to global leadership
Western competitors looking to challenge Beijing should do more to provide equitable vaccine access
Backing from the World Health Organization is a major step towards the two most important goals of China's vaccine diplomacy – establishing the reputation of Chinese pharmaceuticals and burnishing Beijing's image as champion of the Global South.
Last Friday, the WHO listed BBIBP-CorV, the main vaccine from Chinese pharmaceutical giant Sinopharm, for
emergency use
. WHO emergency use listing is a prerequisite for participation in the Covax Facility, as well as distribution through other international funding mechanisms. It also functions as a global green light for purchases of the Sinopharm vaccine, easing access for countries without stringent regulatory authorities, and for those yet to perform independent evaluations.
Beyond these, the WHO listing provides invaluable credibility to a vaccine that has faced scepticism from Western commentators.
Chinese pharmaceuticals have suffered from
scandals
and low trust at home and abroad. WHO approval for a product so firmly in the international spotlight is thus a milestone for the Chinese biopharmaceutical industry, which Beijing has designated a
strategic emerging industry
.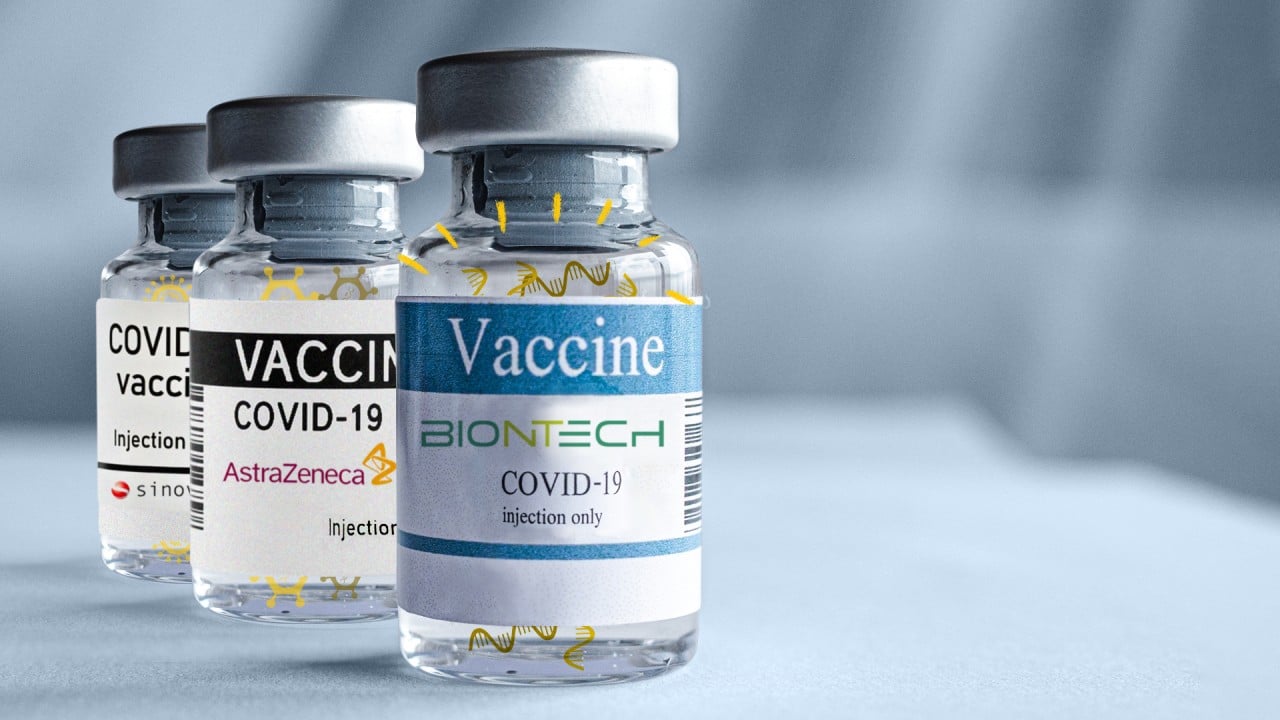 06:18
SCMP Explains: What's in a Covid-19 vaccine?
SCMP Explains: What's in a Covid-19 vaccine?
The creation of internationally competitive companies has been a formative part of China's great power resurgence. Since the turn of the century, Beijing has encouraged Chinese companies to "go global", and in the past decade, state subsidies and industrial policy have nurtured some world-leading enterprises.
Beijing's strategic focus on "high quality" development involves a pivot away from low-tech manufacturing. It seeks to transform perceptions of Chinese products, from association with cheap manufactured goods to more prestigious products. The global prominence of
Chinese telecoms brands
and quality construction projects has already begun to transform China's image, especially in emerging markets. A successful Chinese vaccine roll-out may be part of this transition.
In countries such as
Brazil
and
Turkey
, which depend heavily on Sinovac Biotech for their vaccination programmes, people will come to associate "made in China" with life-saving drugs over cheap clothes and trinkets.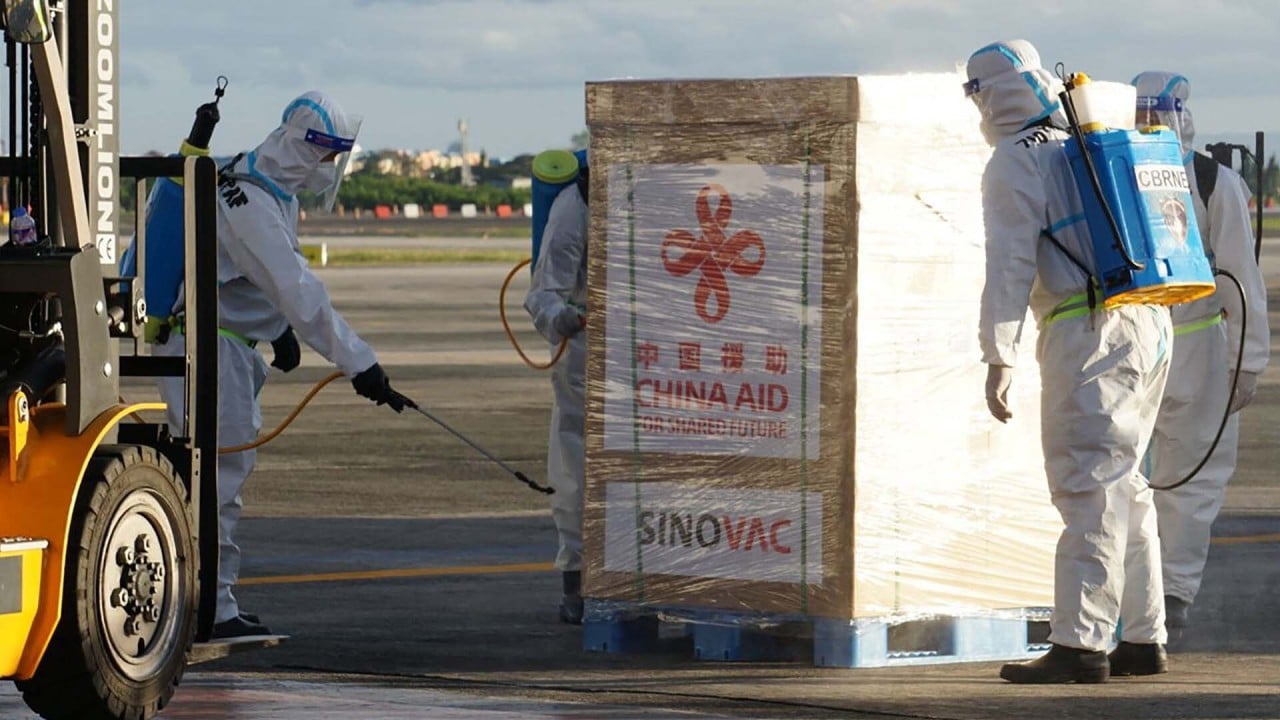 03:05
China-made coronavirus vaccines widely distributed despite efficacy concerns
China-made coronavirus vaccines widely distributed despite efficacy concerns
Rather than political leverage, this long-term reputational gain is the main prize of Chinese vaccine diplomacy. Transforming Chinese pharmaceutical brands will have political and economic effects that far outweigh any concessions Beijing might gain through withholding vaccine exports.
Dependence on Chinese vaccines has led to concerns in the West about the potential political gains for Beijing. In Brazil, for example, the
export hold-up
in Chinese raw materials needed to make the CoronaVac vaccine has been linked to strained relations with Beijing under Sino-sceptic President Jair Bolsonaro.
Beijing is not beyond economic coercion in response to perceived political slights, and myopic blunders from Chinese diplomats are increasingly common, but it is unlikely that attempts to withhold life-saving vaccine supplies are sanctioned by Beijing.
Such attempts clearly come with severe reputational costs, and Beijing has far more to gain by positioning itself as leader of the Global South and a champion of equitable vaccine access. So far, it has made credible claims to be leading simply by showing up. Enabled by a scarcity of infections at home, China has led the world in supplying middle and lower income countries in the Global South that have been priced out of the competition for Western vaccines.
While rich nations fell over themselves to vaccinate at home, Beijing was donating and selling millions of doses overseas, plugging small gaps against a backdrop of extreme global scarcity.
Dynamics have changed since the beginning of the year, most notably with US President
Joe Biden
's support for a
Covid-19 vaccine intellectual property rights waiver
, but the fundamental facts remain unaltered. Ellen 't Hoen, a prominent international medical activist, tells me "nothing much has changed since January other than the rich being vaccinated".
According to data analytics company Airfinity, China is still far ahead in terms of
Covid-19 vaccine
exports to emerging markets.
Many countries in the Global South are already receptive to suggestions of Western self-interest, and the fact remains that China is doing more than the rich nations to plug gaps in global supply.
The credibility of this narrative, and the support that WHO approval lends it, is invaluable for Beijing's posturing as leader of the developing world. Beijing has long recognised the importance of the support of developing countries in international affairs.
The courtship of newly independent African nations helped Beijing secure its seat at the United Nations and it still leans on a coalition of partners in the Global South when responding to
Western criticism over human rights violations
.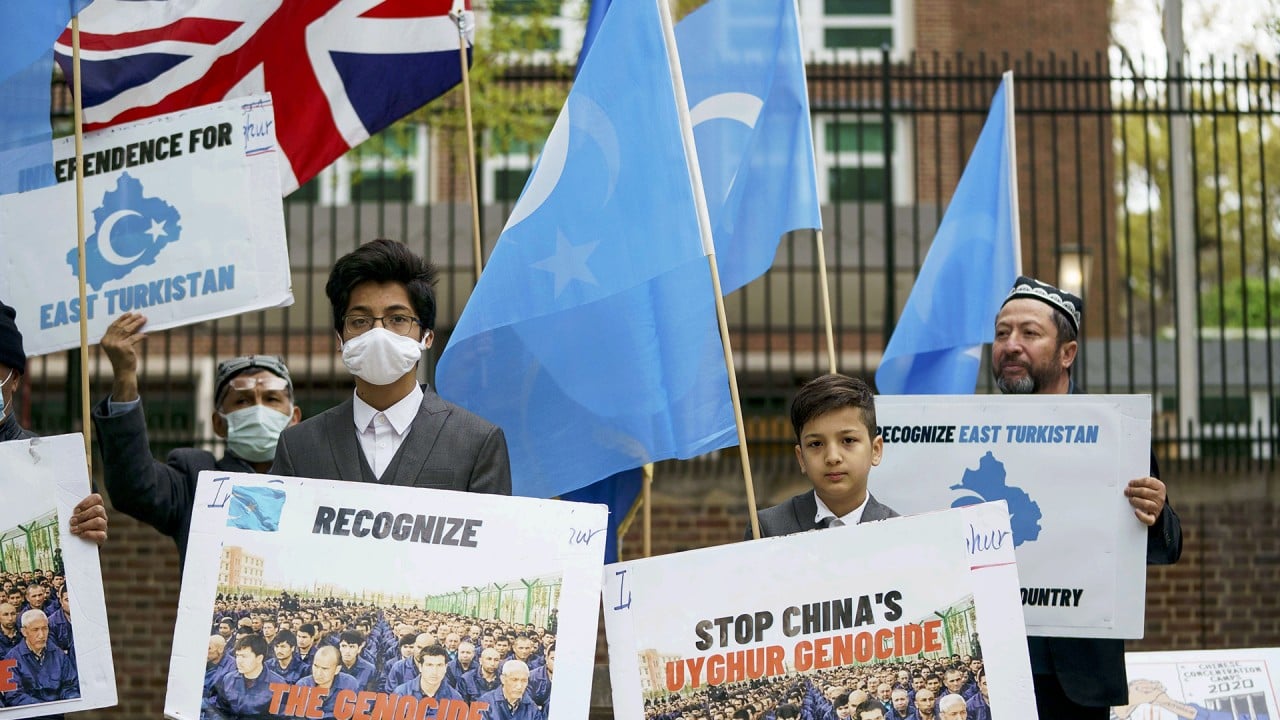 02:46
UK parliament declares Uygurs suffering 'genocide' in China's Xinjiang
UK parliament declares Uygurs suffering 'genocide' in China's Xinjiang
In its attempts to challenge US supremacy through the creation of a multipolar world order, diplomacy with developing countries has become increasingly valuable for Beijing, and the dynamics of vaccine exports have provided credible support for China's claims to Global South leadership.
Rather than concerns that Beijing might use other countries' dependence on Sinopharm and Sinovac, competition with China should focus on challenging Beijing's aspirations to global leadership by doing more to provide equitable vaccine access.
The WHO director general's warning last month that
only 0.2 per cent
of doses administered globally have gone to low-income countries remains relevant, and the gaps in supply that Beijing is helping to fill are still colossal.
We should all celebrate the WHO's approval of the Sinopharm vaccine and the chance for China to properly participate in the Covax Facility, but with the virus spreading faster than ever and mutations becoming all the more likely, equitable access remains a pressing and unsolved problem.
Jacob Mardell is an analyst at the Mercator Institute for China Studies