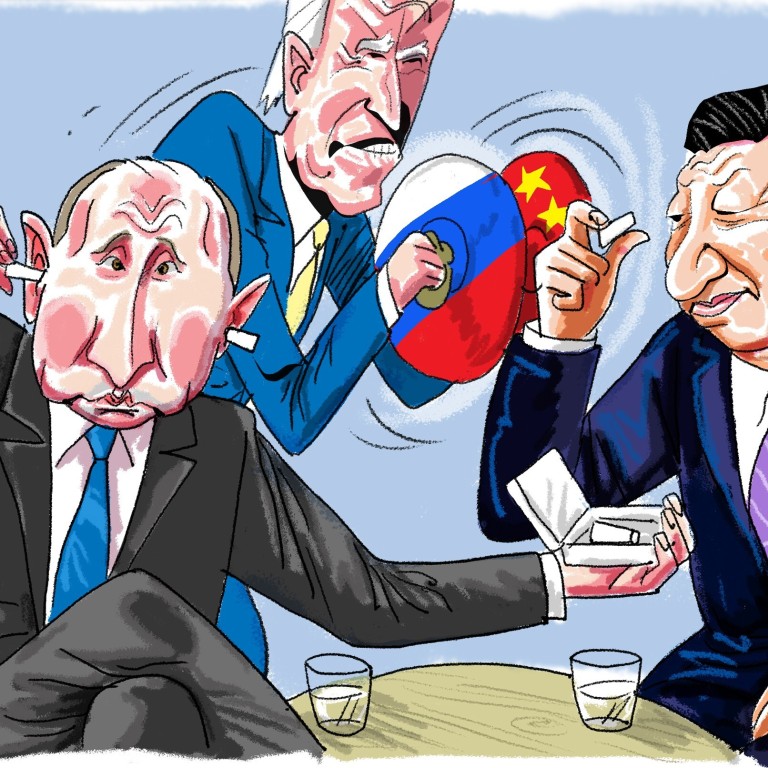 How US belligerence is driving China and Russia closer together
Biden has been proclaiming that his trip to Europe is aimed at promoting an 'alternative to China' while confronting the 'harmful activities' of Beijing and Moscow
In response, China and Russia are strengthening ties and seeking to safeguard core interests
Despite low expectations for the meeting, both sides see it as a timely opportunity for an in-person exchange of intentions on the most pressing issues of shared interest.
Each side's ambitions for the rendezvous seem different. Putin has been promoting the summit as an opportunity to improve heavily damaged relations, claiming that American attempts to "hold back" Russian development are Moscow's only disagreement with the United States.
One more destabilising factor now adding to the tensions is American suspicion that Russia is behind the recent
ransomware attacks
in the US, claims that Putin has described as absurd.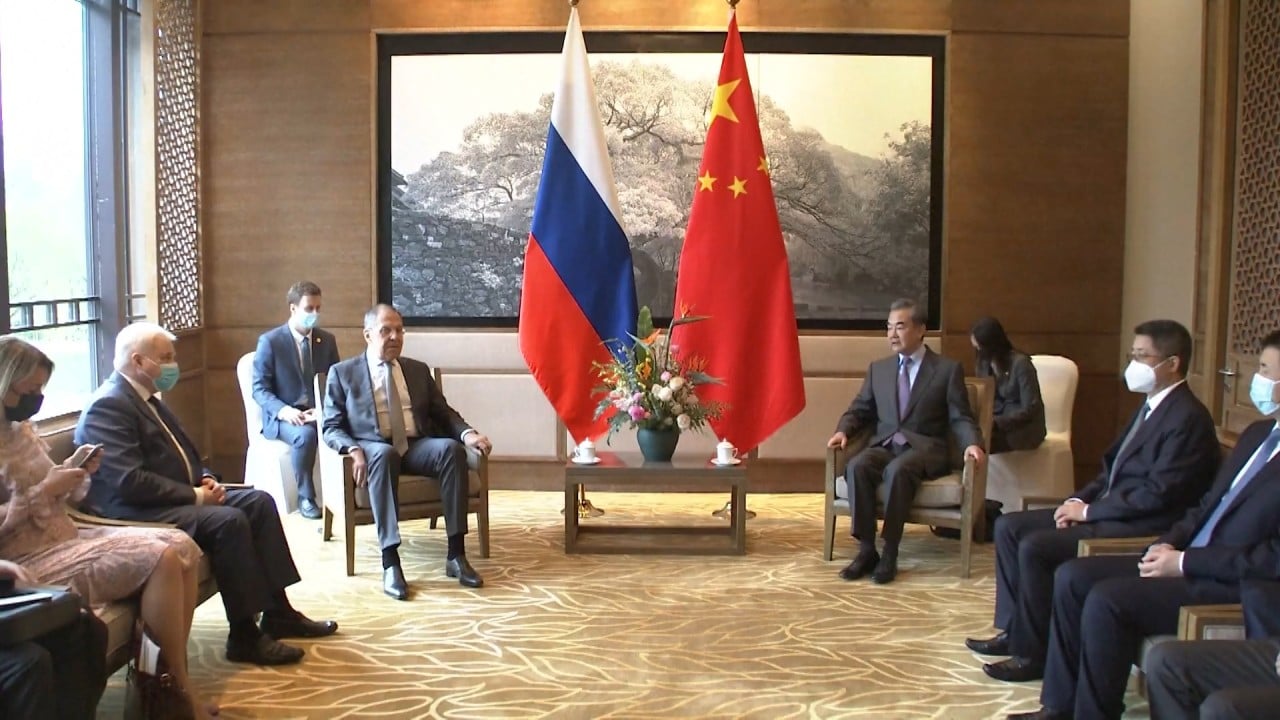 01:12
China, Russia foreign ministers meet as countries stand 'back to back' amid rise in US tensions
China, Russia foreign ministers meet as countries stand 'back to back' amid rise in US tensions
In contrast to Russia's approach, Biden seems to be opting for more hardline tactics, vowing to press Putin on human rights and stand with European allies against Russia, as well as responding to its "future harmful activities".
If the US pursues such rhetoric, the summit is likely to be in the same vein as the US-China
talks in Alaska
and result in nothing but more rancour.
Both sides have been reinforcing their positions. Biden has invited Ukrainian President Volodymyr Zelensky to the White House in July, after the talks with Putin, while also promising he would advocate for
Ukraine's territorial integrity
during the summit.
This is likely to irk Russia, which faces intensified opposition to its
Nord Stream 2
pipeline amid reports that a recent waiver of sanctions might be re-examined.
In this light, Putin is also keen to bolster ties with China. Speaking at the recent St. Petersburg International Economic Forum, he restated his long-time appraisal of Russia-China relations.
He underscored that bilateral ties have reached an "unprecedentedly high level", adding that Russia is eager to deepen cooperation with China in more areas.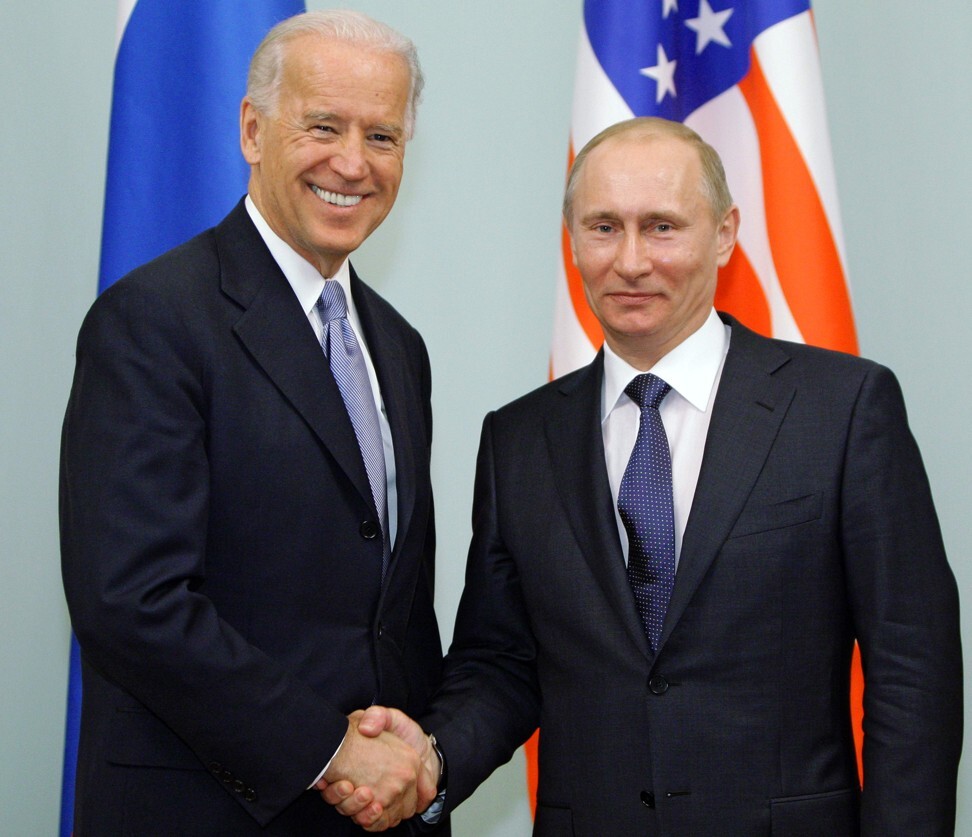 The latter is exemplified by the recent launch of Russian-designed nuclear power units, and the two nations are heading towards the ambitious goal of reaching US$200 billion in bilateral trade by 2024.
In the first five months of 2021, Russia-China trade grew 23.6 per cent year on year, after having fallen 2.9 per cent in 2020 to US$107.8 billion. China's post-pandemic recovery is flowing smoothly, while Russia is lagging behind. For the 2024 trade milestone to be achieved, Moscow needs to revive its economy.
In a demonstration of closer interaction, Foreign Minister Wang Yi personally thanked his Russian counterpart Sergey Lavrov and said he appreciated Moscow's support in criticising "
perverse acts
" by the US in blaming China when discussing the origins of Covid-19.
In what seemed a first, China publicly vowed to give Russia "full political support to its defence of legitimate rights".
If interpreted broadly, such a promise might be extended to Moscow's
claims over Crimea
. That would reinforce Russia's position ahead of the talks with Biden. China also called on Moscow to join forces against a US-led front constructed "under the guise of democracy" to intervene in domestic politics and exercise unilateralism.
The fact that such an initiative comes from Beijing shows Moscow can be assured of Beijing's support, whether ahead of the Biden summit or in other geopolitical circumstances.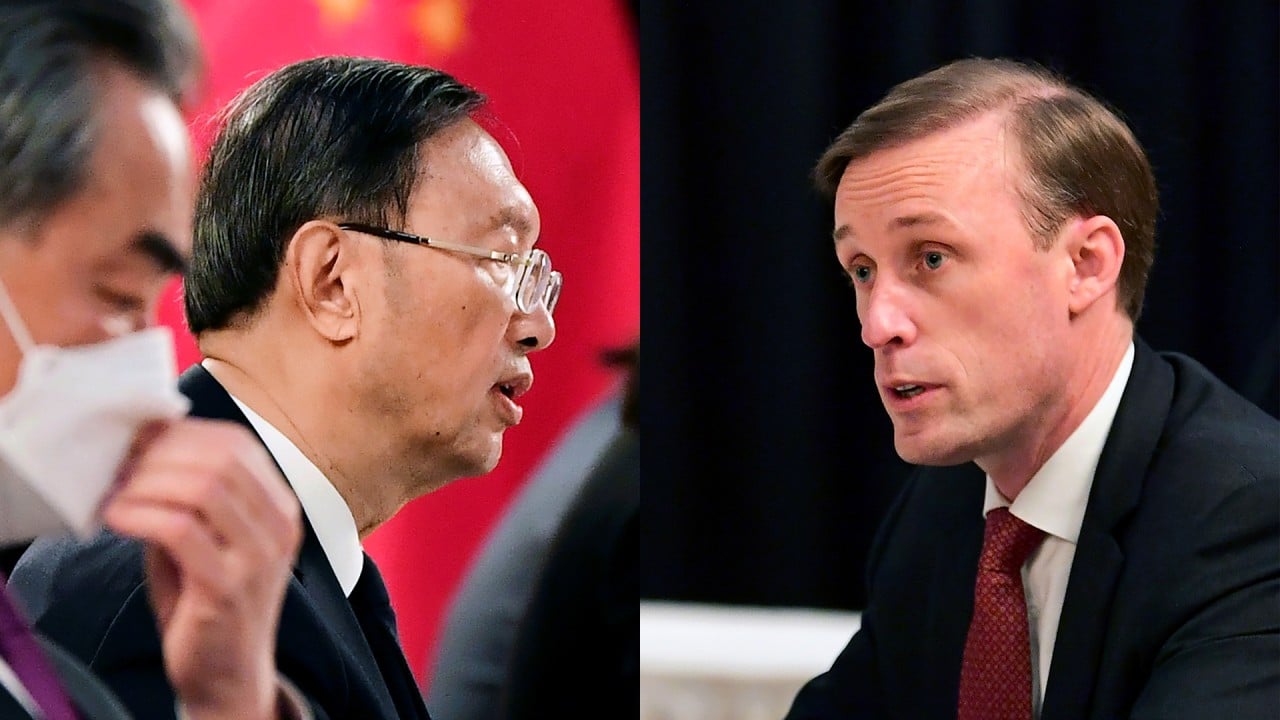 02:23
Gloves off at top-level US-China summit in Alaska with on-camera sparring
Gloves off at top-level US-China summit in Alaska with on-camera sparring
Equally, Russia has echoed China's rhetoric. Russian Foreign Ministry spokeswoman Maria Zakharova recently said the US State Department respects only those "who implement a destructive American agenda".
Importantly, Putin noted that Moscow and Beijing will "safeguard common interests". This aligns with comments during the Lavrov-Wang phone conversation, when they vowed to support each other on issues concerning "core interests".
Such mutual reassurances to buttress each other's core interests have become something of a catchphrase during high-level interactions, the most recent example being State Councillor Yang Jiechi's remarks during his conversation with Putin.
Gravitating closer
is a natural reaction from China and Russia to growing pressure from the US and its allies.
Noticing this trend, Nato Secretary General
Jens Stoltenberg
has called the growing Russia-China political and military cooperation "a serious challenge".
In what has been called the transatlantic security alliance's "pivot to China", it appears to be shifting priorities for the first time since its founding in 1949, prioritising China rather than focusing on the Soviet/Russian threat.
The US has been doing the same, with Biden proclaiming that
his upcoming trip
to Europe is aimed at promoting an "alternative to China" in all areas of cooperation while confronting the "harmful activities" of China and Russia. Kurt Campbell, Biden's top official for Asia, has said the era of engagement with China is over.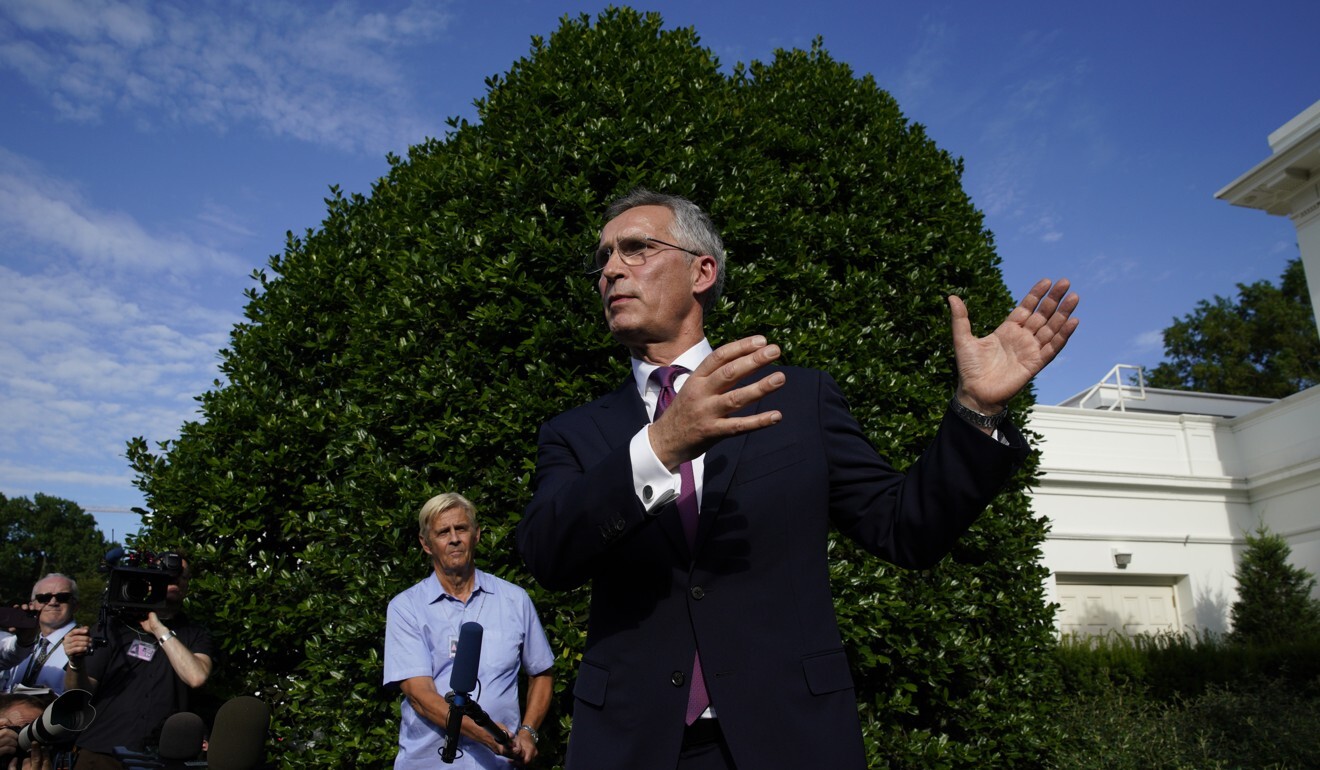 Before meeting Putin, Biden is set to participate in the
Group of 7
, European Union and Nato summits – all with Russia and China on top of their agenda. The theme of Biden's trip is "America is back" to "rally the world's democracies to tackle the greatest challenges" – Russia and China included.
Such assessments are inevitably driving China and Russia into a closer embrace as they feel a sense of greater alienation and rivalry with the US-led coalition.
Their relations may lack
formal alliance status
, but as Russian ambassador to China Andrei Denisov said, they help "effectively and flexibly" realise common interests on an "equal and mutually beneficial basis".
Facing the implementation of Biden's efforts to unite democracies against authoritarian states, and threats to their core interests, Russia and China have demonstrated the depth and strategic significance of their bilateral ties.
Danil Bochkov is an expert at the Russian International Affairs Council