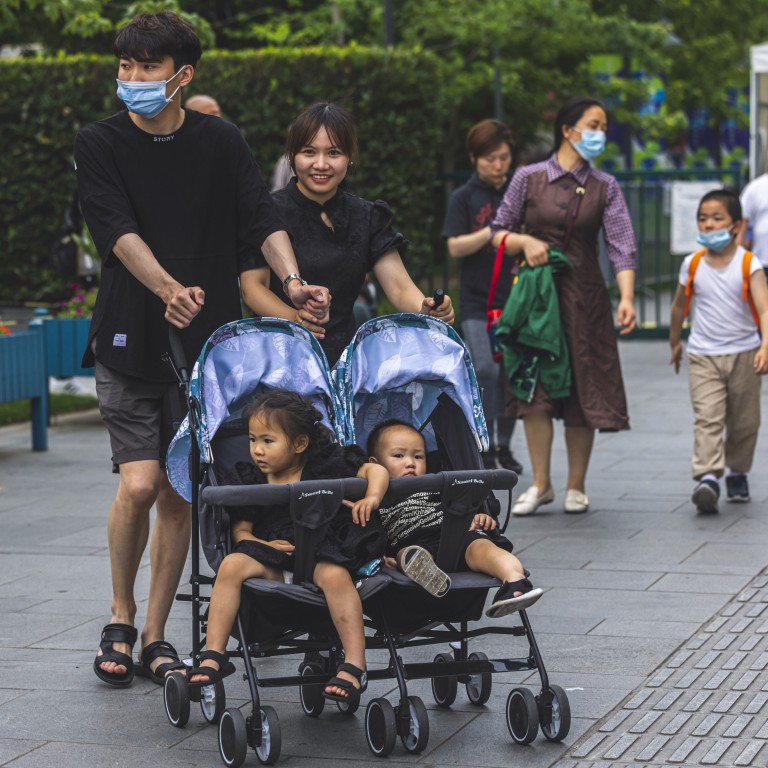 Why China's declining population growth may be good news
Evidence suggests that in all prosperous countries where women are well educated and free to choose whether to have children, fertility rates fall significantly. This should be seen as a positive development
When populations no longer grow, there are fewer workers per retiree, but also a reduced need for infrastructure and housing investment
China's recently published
census
brought warnings of severe problems for the country. "Such numbers make grim reading for the party," reported
The Economist
. This "could have a disastrous impact on the country," Huang Wenzheng, a fellow at the Center for China and Globalization in Beijing, told the
Financial Times
.
But a comment posted on the microblogging platform Weibo was more insightful: "The declining fertility rate actually reflects the progress in the thinking of Chinese people – women are no longer a fertility tool."
China's fertility rate of 1.3 children per woman in 2020 is well below replacement level, but so, too, are fertility rates in every rich country. Australia's rate is
1.66
, the US' rate is
1.64
, and in Canada it is
1.47
. In all developed economies, fertility rates fell below replacement in the 1970s or 1980s and have stayed there ever since.
Only in poorer countries, concentrated in Africa and the Middle East, are much higher birth rates still observed. In India, all the more prosperous states – such as Maharashtra and Karnataka – have fertility rates below the replacement level, with only the poorer states of Bihar and Uttar Pradesh still well above. 
And while the national rate in 2018 was still 2.2, the Indian National Family Health Survey finds that Indian women would like to have, on average, 1.8 children.
Half a century of evidence suggests that in all prosperous countries where women are well educated and free to choose whether and when to have children, fertility rates fall significantly below replacement levels. If those conditions spread across the world, the global population will eventually decline.
Meanwhile, arguments that stable or falling populations threaten per capita growth are hugely overstated and, in some cases, plain wrong.
True, when populations no longer grow, there are fewer workers per retiree, and health care costs rise as a percentage of GDP. But that is offset by the reduced need for infrastructure and housing investment to support a growing population. 
True, fertility rates far below replacement level create significant challenges, and China may well be heading in that direction. Many people expected that after the one-child policy was abolished in 2015, China's fertility rate might increase. 
At those rates, population decline will be precipitate rather than gradual. If South Korea's birth rate does not rise, its population could fall from 51 million today to 27 million by 2100, and the ratio of retirees to workers will reach levels that no amount of automation can offset.
But the likely result will be average fertility rates well below replacement level in all developed countries and, over time, gradually falling populations. The sooner that is true worldwide, the better for everyone.
Adair Turner, chair of the Energy Transitions Commission, was chair of the UK Financial Services Authority from 2008 to 2013. He is the author of many books, including Between Debt and the Devil. Copyright:  Project-Syndicate