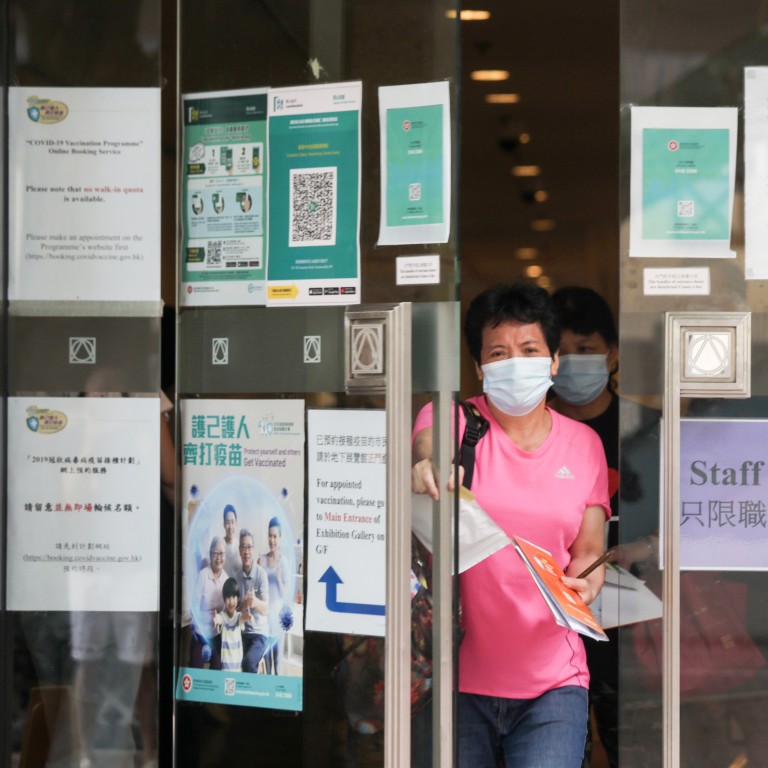 Opinion
Editorial
by SCMP Editorial
Editorial
by SCMP Editorial
Civic duty should be driving force behind jabs, not lucky draws
With plenty of vaccines that many parts of the world are crying out for, Hongkongers need to take a long hard look at themselves if it takes incentives for them to get inoculated
The fight against the coronavirus is Hong Kong's to lose, to borrow a phrase used to predict a likely winner of a contest. It means that only unforeseen circumstances can produce a different result. An example would be failure to vaccinate enough people to ensure herd immunity, leaving the door open to further waves of infection. Thanks to resistance to vaccination and unconvincing attempts to overcome it, the city may be on track to lose the unlosable fight.
Hong Kong has sufficient vaccines and one of the world's lowest caseloads, which is not to make light of nearly 12,000 infections and more than 200 deaths. Many other places would still give a lot to be in its position. But victory is so close yet potentially so far unless people show a radical change of heart towards vaccination.
Incredibly, the people of a city that had no jab for severe acute respiratory syndrome, which took nearly 300 lives out of almost 1,800 cases over a few months in 2003, still show ambivalence about inoculation months after it became available against Covid-19. Four waves of infection, with socially and economically disruptive anti-Covid measures, have failed to shake that complacency. About 80 per cent of the population remain to be fully vaccinated.

It is not clear whether this reflects distrust of the science behind vaccination, or lack of faith in the government that is pushing it, or reluctance to risk the mildest side effects for as long as the jabs can be put off, or misconceptions fed by fake news on social media, or just a lack of sense of urgency that drives medical experts to distraction.
But, whatever, it has prompted Dr Lam Tai-hing, chair professor of community medicine at the University of Hong Kong, to say Hongkongers "should be ashamed of themselves" for not doing their part to achieve herd immunity. The emergence of an array of incentives to get the jabs, ranging from a draw for a flat to flight tickets, vouchers and discounts does nothing to lessen that sentiment. Hongkongers may be known for being motivated by benefits, but the perception of a need for incentives to persuade people to get a jab that protects themselves and the community puts an unflattering complexion on it and projects a poor image. Predictably, this scattergun promotional approach has led to an increase in vaccination bookings. But it is hardly a viable long-term policy.

Hopefully, come July or August when vaccine supplies are nearing their expiry date, the unvaccinated masses will finally come forward to roll up their sleeves. Meanwhile we can't put faith in a "something for nothing" strategy to achieve a paramount public health objective. The authorities must redouble their efforts to appeal to the public's sense of responsibility and civic duty.