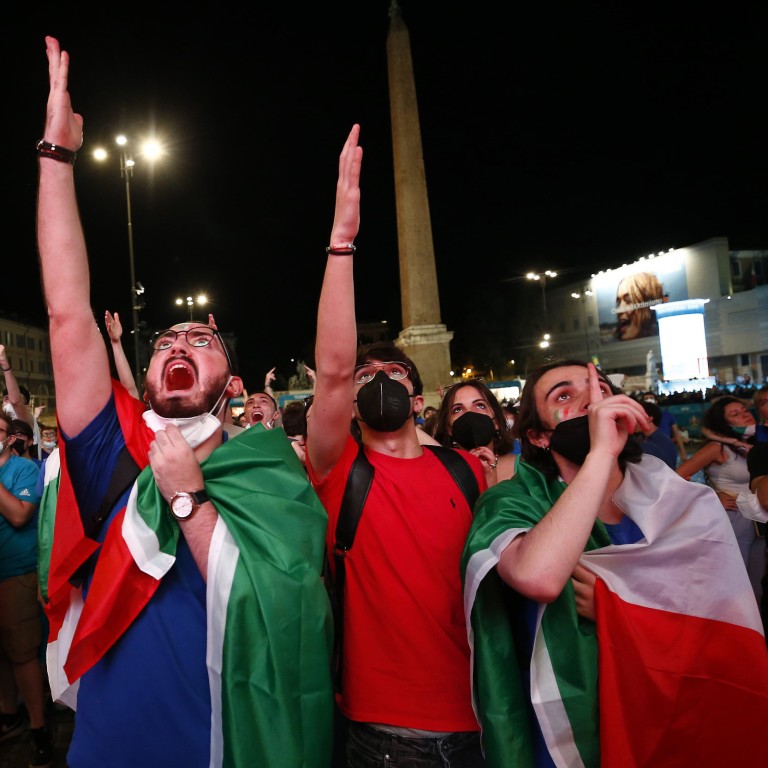 Opinion
Editorial
by SCMP Editorial
Editorial
by SCMP Editorial
Euro 2020 finally kicks off with goal to lift coronavirus pandemic gloom
Football feast, postponed last year by the Covid-19 pandemic, will not only thrill fans, but also be a test as to whether large-scale sports competitions can be safely staged
The Uefa European Championship, which kicked off in the early hours of Saturday (Hong Kong time), is a feast of international football eagerly awaited by fans around the world.
The competition, postponed from last year, involves 24 national teams in 51 matches played over the next month in 11 cities across Europe. Fans will be allowed into stadiums and some will travel abroad to do so.
With Covid-19 still a threat, the event is a test of whether large-scale sports competitions can be safely staged. The ability to hold the competition without it becoming a source of fresh outbreaks will be as closely watched as the football, especially with the Olympics due to begin next month.
Some of the players have already had to self-isolate after testing positive. But protocols are in place to limit the risks. The size of each squad has been increased to provide greater depth should players test positive. Matches can be delayed for up to 48 hours should a team be particularly badly hit.
As for fans, measures vary from country to country, and most stadiums will have a reduced capacity. The precautions mean the competition will not quite be the freewheeling football festival we have seen in the past.
In Hong Kong, supporters willing to pay can enjoy the spectacle on-screen, in the safety of their own homes. Local fans usually gather in bars to cheer on their favourite team.
But the opportunities to do so this time are limited, as the earliest matches begin at 9pm and can only be screened live in bars that meet the government's requirements to stay open late. Most matches kick off even later, but that will not dim the enthusiasm of dedicated fans.
The competition attracts millions of dollars in bets. If done legally, this will help boost revenues for the Hong Kong Jockey Club, which reported a plunge in football betting revenue of more than 18 per cent last year due to match cancellations because of the pandemic.
Gambling with illegal bookmakers also soars during big events, and police must do their best to crack down on unlawful syndicates.
The excitement generated by Euro 2020 offers a welcome diversion from the doom and gloom of the pandemic. It is to be hoped that whether in Europe, Hong Kong, or elsewhere in the world, it will be enjoyed safely and responsibly.