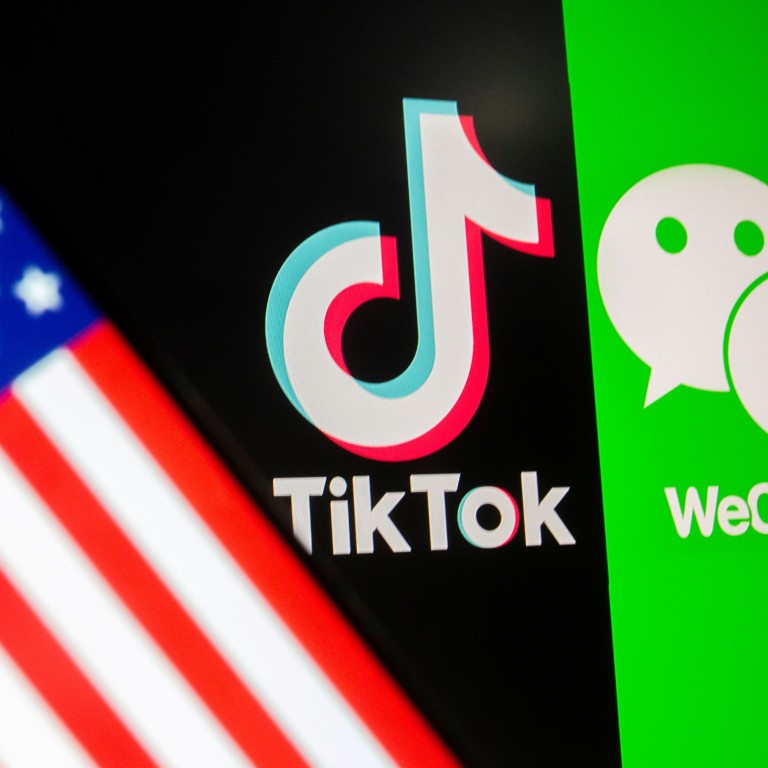 Biden's decision on TikTok and WeChat a welcome surprise
Reversal of Trump-era ban on popular Chinese apps shows an understanding that the world would obviously be better off with globalisation and cooperation
Technology is a driving force of the United States' rivalry with China and the competition is heightening. President
Joe Biden's decision to revoke bans
by his predecessor, Donald Trump, on the popular Chinese apps TikTok and WeChat therefore comes as a surprise.
Both had been considered national security risks and although suspicions have not gone away, the reprieve shows realisation of their benefits. Both are, after all, about communication and sharing and the door should never be shut on ways to improve global discussion and cooperation.
The order does not mean TikTok, an app for sharing short videos that is especially popular among younger smartphone users, and WeChat, software for text messaging, broadcasting and digital payments, will be free of scrutiny. Biden wants applications produced by firms in countries considered foreign adversaries to be reviewed to decide if they pose a risk to Americans.
Trump's administration had accused both of being used by Beijing for spying on Americans through collecting personal data. Chinese cybersecurity laws require companies to be supervised by the government and pass on stored information as requested.
But no evidence of wrongdoing was ever provided; the apps' owners, TikTok's ByteDance and WeChat's Tencent, denied the allegations. ByteDance stressed it would never violate the privacy of overseas users and that such data was stored on servers outside China.
There is also a valid counterargument – that the US' Cloud Act has similar provisions, enabling authorities to issue warrants to access data on individuals from US companies and even foreign ones if agreements have been signed with governments. Apps owned by American firms such as Facebook and Google also mine personal data, mostly to build profiles of users who then can be sent targeted advertising.
No reason has been given for Biden's decision. Chinese-Americans were especially critical of the bar on WeChat, which is widely used, and for many the only means to communicate with relatives in mainland China.
US business operations were also threatened
, the app being one of the most popular Chinese digital payment systems. Being blocked from doing business in China through a ban would mean American firms would lose out to domestic companies and foreign competitors.
The world would obviously be better off with globalisation and cooperation. Biden's administration at least appears to understand the importance of communication with its decision on TikTok and WeChat.