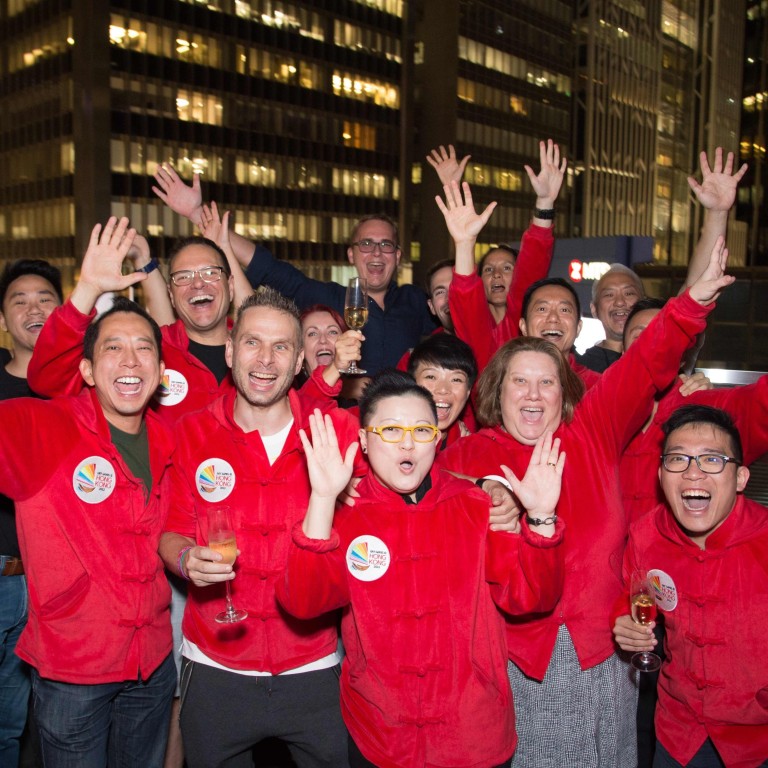 Why Gay Games give Hong Kong a chance to bolster its fading reputation
Hosting the Gay Games has the potential for a large economic windfall for the city as well as a morale boost after several difficult years
While most Hongkongers support legalising same-sex marriage, hosting the Games does not amount to a government endorsement of marriage equality
Controversies have arisen in recent days over the Hong Kong government's support for
Gay Games 2022
. Lawmakers are divided over the globally renowned event, which seeks to "promote equality for all, and in particular for LGBTQ+ people throughout the world".
Set aside the fact that individuals' identities are worth respecting, as well as the status of
marriage equality
in Hong Kong, which is a separate debate. Also set aside the symbolic value of having a flagship event that celebrates sexual diversity and individual pluralism, values that should be embedded in our city.
The Gay Games offer Hong Kong a chance at redemption after the turmoil the city has endured in recent years. First, the event is likely to bring substantial economic benefit, which could provide welcome relief to our battered economy.
The 2018 Gay Games in Paris generated almost €66 million (US$80 million) of economic impact and a further €41 million in additional wage earnings. A comparable windfall is expected here from the significant volume of tourists and businesses affiliated with the event.
Tourism contributed 4.5 per cent to Hong Kong's total GDP in 2018. The industry's collapse under the double stresses of
the Covid-19 pandemic
and sociopolitical unrest has left many bereft of jobs and stable income.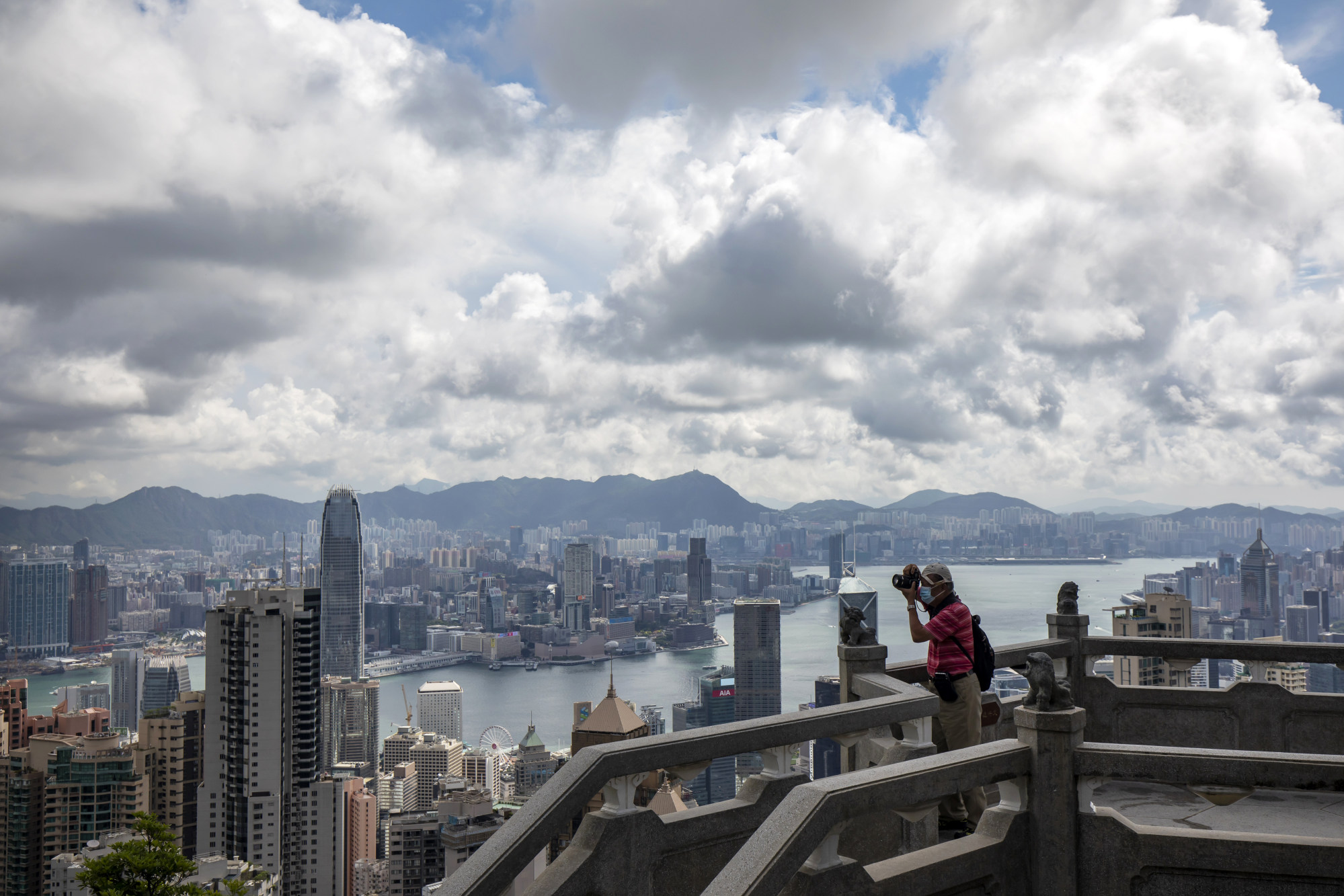 Legislator Junius Ho Kwan-yiu has called the expected earnings from the Gay Games "
dirty money
". Tell that to the vendors, restaurants and retail outlets that have struggled during the pandemic recession. Tell them the money they need to survive is "dirty" and I'd wager most would still be open to accepting it.
In the long term, Hong Kong should look to rebrand. We can no longer solely count on
mainland Chinese tourists
, who have found cheaper, better and more accessible alternatives to Hong Kong. Instead, it is time we develop into a cultural tourist hub, open and tolerant to different sexualities and sexual orientations.
Second, the Games offer Hong Kong a chance to boost its reputation. The past five years have not been easy on the city. We have seen large-scale protests, a severe economic slump and increased uncertainty over turbulent political developments. By hosting the Games, the city can send out a clear message that we remain a liberal, progressive and cosmopolitan hub in East Asia compared to other cities such as
Singapore
,
Seoul
or our counterparts on the mainland.
If this city is to rebuke those who say we have lost our mojo and are on a path of no return, there is no better way to do so than by hosting an international event championing diversity that has yet to be hosted anywhere else in China. The whole point of "one country, two systems" is to show that Hong Kong can continue to pursue and uphold its own cultural mores and values within the political boundaries and stipulations of a single country.
Given that the mainland is also increasingly tolerant of and open to
LGBTQ rights
and identities, it is time Hong Kong learned from its compatriots and embraced openness and diversity. This could be seen as an olive branch to foreign capital and investment, but more importantly it is a sign we are moving with the times rather than remaining enmeshed in our own narrow-mindedness.
Some have posited that Hong Kong is not yet ready to recognise same-sex marriage. Let us be very clear here. Hosting the Gay Games does not amount to an endorsement of marriage equality.
An endorsement of gay marriage by the organisers does not thereby render the government an active supporter of the cause. In any case, the support lent to the Games is far less substantial than the institutional support the government has long offered the
Equal Opportunities Commission
, a statutory body with a mandate to eliminate discrimination at large.
Others have suggested LGBTQ issues are too contentious among the city's population and the government ought to steer clear of embracing controversial stances.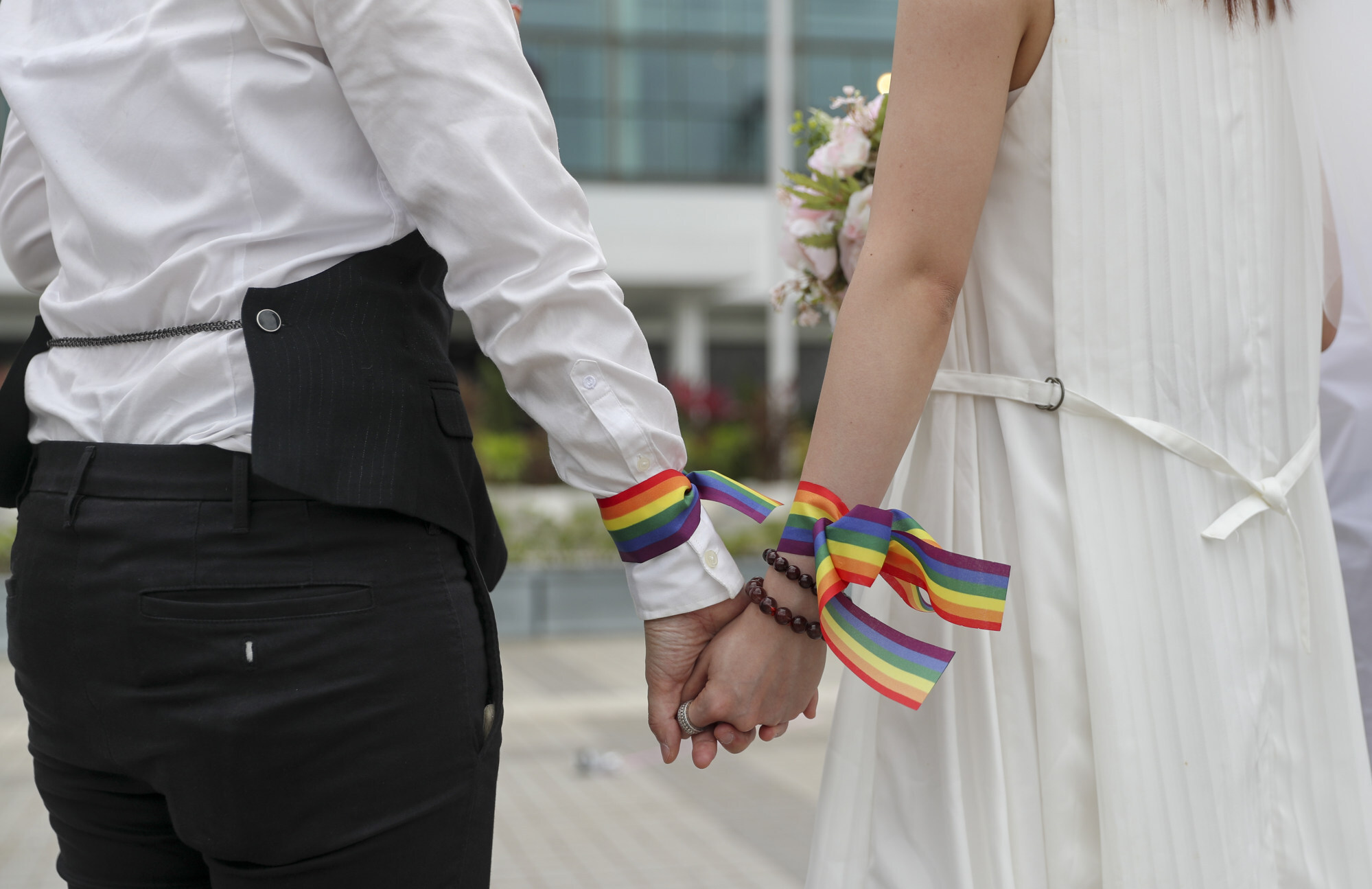 Some statistics and hard facts are in order here. A
2018 survey
found that support for legalising same-sex marriage in Hong Kong jumped by 12 per cent to 50.4 per cent between 2014 and 2018. Almost 70 per cent of respondents said Hong Kong should
introduce laws
against sexual orientation discrimination, compared with 58 per cent in 2013.
While LGBTQ rights might have been controversial and opposed by much of the population 20 years ago, the same cannot be said now. Worries that Hong Kong isn't ready for equality are overblown and anachronistic.
Ultimately, let us grant that there is opposition to the Gay Games and that they are controversial. So what?
Housing policies
are controversial;
land appropriation
is controversial; political and electoral reforms are controversial. Everything can be controversial, especially in politics.
What should be uncontroversial is that politicians must be willing to brave controversy, stand for what is right and fight for what is best for this city. Governance is not a garden party – it requires guts. It is time the Hong Kong government displayed some of that in making our city a safer, better and more progressive home for all.
Brian Y.S. Wong is a DPhil in Politics candidate at Balliol College, Oxford, a Rhodes Scholar (Hong Kong 2020) and the founding editor-in-chief of the Oxford Political Review