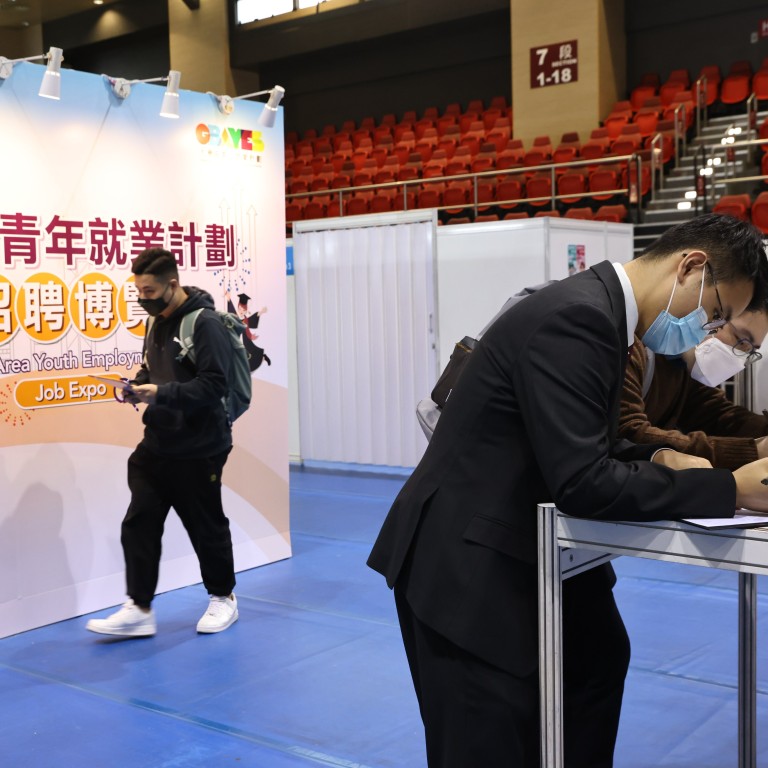 Greater Bay Area: Hong Kong's youth should grab the help and opportunities on offer
Young people have been offered a choice of employment schemes and mentorship programmes – they ignore the potential of the Greater Bay Area at their own peril
I always tell young people that it is not necessary to be based on the mainland to harness the Greater Bay Area's potential, though ignore the 72 million consumers at your peril, as they may well shape trends and drive demand in the coming years. One can choose whether to participate in the so-called onshore market of the mainland or the offshore financial and logistics activities of Hong Kong.
There are numerous government, business and NGO schemes that aim to provide a helping hand to young people interested in engaging with the Greater Bay Area.
To enhance young people's understanding of the Greater Bay Area and its prospects, the Hong Kong government has launched the
Greater Bay Area Youth Employment Scheme
, which subsidises enterprises to recruit 2,000 local university graduates to work in the mainland cities of the Greater Bay Area. The Commerce and Economic Development Bureau has also collaborated with 13 international chambers of commerce to provide job placements under the
Future International Talent
scheme.
Also pitching in to bridge the gap between the business world and students is the
Melo Program
, a new initiative which pairs leading CEOs with university students willing to learn and collaborate. Through an experiential programme and mentorship, both groups acquire new knowledge and insights.
Another excellent resource is Alibaba Group, owner of the
South China Morning Post
. Alibaba has a HK$1 billion (US$129 million)
Entrepreneurs Fund
to help Hong Kong entrepreneurs and young people launch and grow their start-ups. Mentors from diverse businesses such as HSBC, Hutchison Telecommunications Holdings and CLP Group help to foster an entrepreneurial spirit among young people.
There are a multitude of mentoring programmes that young people can take advantage of, from
The Women's Foundation
and the
Urban Land Institute
, for those interested in the real estate industry, to the "Distinguished Master, Accomplished Students" scheme for budding scientists and engineers, to name but a few.
All of these pro bono mentorship schemes are geared towards matching students or young professionals with successful senior leaders in the field to provide career and business development advice with the goal of nurturing the city's next generation of talent.
Whether to learn new skills, gain experience, seek professional advice or forge relationships within the business community, I highly encourage our youth to take advantage of the resources and possibilities in front of them.
Young people need to understand the new market trends and demand, which inevitably involves the Greater Bay Area, or they run the risk of becoming marginalised and missing out on a huge opportunity. As management guru Peter Drucker said: "The best way to predict the future is to create it." Which future will you create for yourself?
Bernard Chan is convenor of Hong Kong's Executive Council