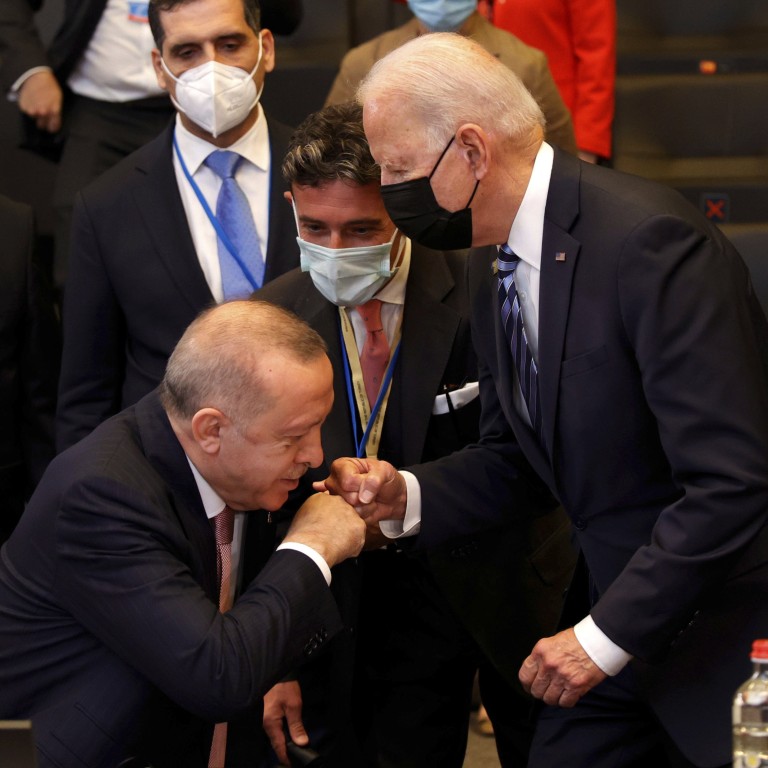 Opinion
Editorial
by SCMP Editorial
Editorial
by SCMP Editorial
Nato needs to rethink its China approach
Instead of adopting a cold war-like agenda, the Western security alliance would be better off working with Beijing and, indeed, Moscow to create a greater understanding
China being perceived by the world's most powerful security alliance as posing "systematic challenges" to the international order implies Beijing is a threat to global stability. But the North Atlantic Treaty Organization's assessment at its annual summit on Monday was less about reality than Western unease about the rise of an ideologically opposed power.
The same mentality was behind the grouping's Cold War with the Soviet Union, which led to the creation of the rival Warsaw Pact and raised the spectre of another world war. Such outdated thinking has to be set aside for cooperation and a willingness to work with all countries, no matter what their politics, for peace and shared benefits.
The 30-member alliance's final communique claimed the threat from China was in part due to a rapid expansion of its nuclear arsenal, military cooperation with Russia and "use of misinformation". The 79-point statement devoted three paragraphs and 10 mentions to China.
As with the annual gathering of the Group of Seven most developed nations in Britain the day before, the tone was markedly different from previous meetings. Just 18 months earlier, Nato had said it "recognised that China's growing influence and international policies present both opportunities and challenges".
Chinese policy has not changed in that time, nor does its military, although rapidly modernising, pose a greater threat to other countries. What has altered, though, is the nature of United States engagement, which has shifted from cooperation to competition.
Under President
Joe Biden
, the rivalry started by his predecessor, Donald Trump, has been sharpened and hardened with the goal being to build an alliance of like-minded governments to counter a perceived challenge.
The US does not have the unparalleled economic and military power and influence it had in previous decades and has to navigate a multipolar world. Pushing a cold war-like agenda towards China will create only friction and instability.
It is not in Nato's interests; it should instead be working with China, Russia and others to create common ground and understanding so that there can be global cooperation on security.