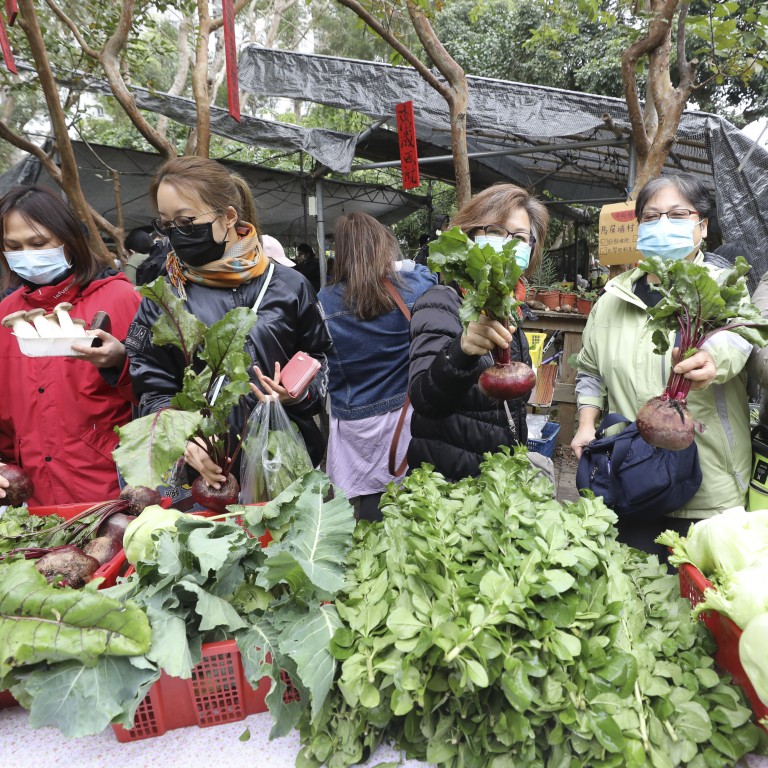 How farm tech can cultivate a new generation of innovators in Hong Kong to spark economic growth
The bottom line is that there is an opportunity for a new generation in their 20s and 30s to produce food locally by tapping into the agtech sector
It will take the combined efforts of the government, private business, growers and educational institutions to make that happen
Hong Kong has a lot going for it when it comes to farming and farm tech. The landscape of modern skyscrapers and a fast-paced urban metropolis belie the reality that its geography, weather, infrastructure and a consumer base that
loves to eat
are all advantageous when it comes to tapping into the fast-growing agtech sector.
Agtech, the marriage of agriculture and technology, includes any innovation that helps farmers grow smarter. It offers a bevy of solutions to the consequences of
climate change
, whether it be severe labour shortages and water and land management issues, or soil depletion and pest management.
It also includes seeds, indoor farming,
hydroponics
and aquaponics. The innovation that comes with it often involves drones, sensors, robotics, blockchain, artificial intelligence, mobile apps and data analytics.
Internationally, the sector is growing rapidly in terms of investment and adoption. Farmers are facing increased pressure to feed a global population that is forecast to reach 10 billion by 2050. In the Asia-Pacific region, the sector is already taking off in the form of industry conferences, investment and accelerator programmes in markets in Singapore and Australia.
All these components offer a tremendous opportunity to develop a new knowledge-based workforce in Hong Kong. The time is ripe for educators and policymakers to cultivate a new generation with the innovation, creativity and entrepreneurial spirit to either launch their own business or work for companies that are part of the food system. Agtech can potentially be a spark in further fuelling the local and regional economy.
The local education system should consider weaving agriculture and innovation into the mandatory curriculum, in both primary and secondary schools. Classes could combine the skills of science, technology, engineering and maths with a basic knowledge of growing. A school farm would give children a chance to learn and potentially supply school cafeterias.
There are signs things are heading in the right direction. At the annual Future Food Asia conference held this month, Hong-Kong-based start-up Senior Deli was among the award winners. The company uses food engineering technology to promote a healthy lifestyle for seniors with dysphagia or difficulty in swallowing.
This is one example of why Hong Kong needs to develop innovation and cultivate entrepreneurship with agtech at the helm. The wave has yet to come. It's time to start.
Amy Wu is a Chinese-American journalist based in New York and California. A native New Yorker, she writes about cross-cultural issues and topics related to women's issues, including health and policy. Her book, "From Farms to Incubators: Women Innovators Revolutionizing How Our Food Is Grown", has just been published