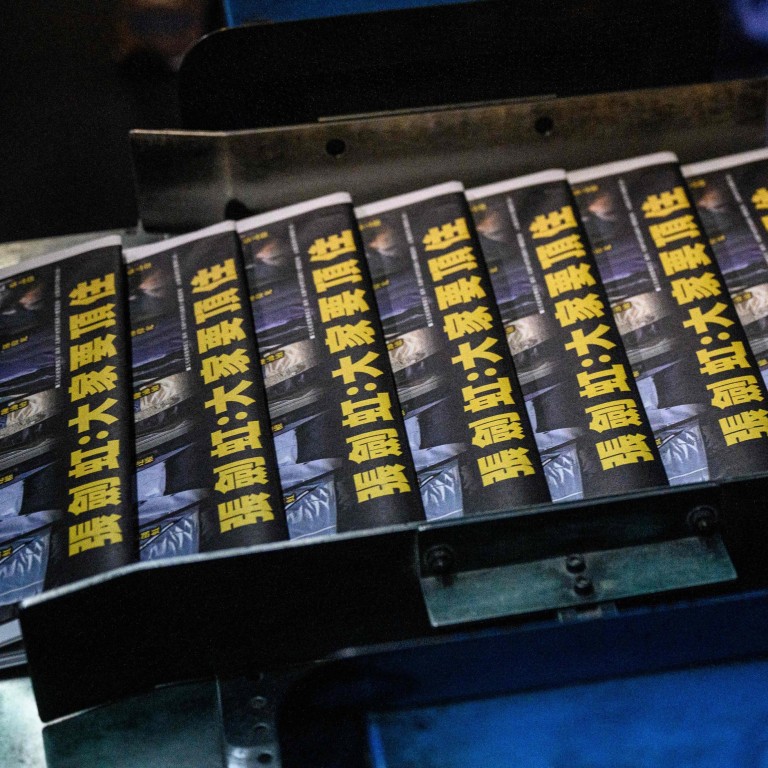 Opinion
Editorial
by SCMP Editorial
Editorial
by SCMP Editorial
Red lines must be drawn more clearly to reaffirm press freedom in Hong Kong
Mixed messages have come from the government side since the Apple Daily raids. There is a need for more clarity and transparency if the government is to convince Hongkongers it is not targeting the media
Life in Hong Kong under the Beijing-imposed National Security Law is not quite a year old. But it has reached a watershed with the national security raids on Apple Daily's office and the arrests of its executives. The most frequently cited cornerstone of Hong Kong's success is "the rule of law".
Another value often coupled with it is "a free flow of information". So fundamental is this to the city's way of life that it is safeguarded in the Basic Law, Hong Kong's mini-constitution, with guarantees of freedom of speech, of the press and of publication.
The two values coexist. But they are not easily reconciled in Thursday's raid and arrests of Apple Daily executives, seizing of journalistic materials and freezing of assets. To defenders of the police swoop, it upheld the rule of law in the wake of violent anti-government protests.
To critics it cast a chill over freedom of the media instrumental to the free flow of information, and raised the spectre of fearful self-censorship by writers, broadcasters and editors. This would do nothing for trust in information fundamental to confidence in business dealings in a major financial centre.
There is therefore a lot at stake. It is imperative the conflicting perceptions are reconciled. People need to be reassured. In the first instance that is the authorities' responsibility. Spokespeople have said a lot. But there is room for more clarity and transparency.
Security police are holding the Apple Daily publisher, editor in chief and three executives accountable for more than 30 articles, mainly opinion and commentaries, allegedly calling for sanctions on Hong Kong and the mainland.
Some were penned by Apple Daily founder Jimmy Lai Chee-ying, already in jail over illegal assembly. It remains to be seen how such publication alone, or one person's view, amounts to alleged conspiracy to collude with other countries.
Beijing's liaison office in Hong Kong unequivocally endorsed the crackdown, saying press freedom was not a shield for illegal activities. Mixed messages came from the government side. Secretary for Security John Lee Ka-chiu said journalists could still work freely "in accordance with the law".
However he also warned them to cut ties with the arrested executives, despite the presumption of innocence and the Basic Law guarantee of freedom of association.
Lee also ducked questions on whether buying Apple Daily or sharing its articles would also constitute an offence, but executive councillor and government adviser Ronny Tong Ka-wah later said merely buying the paper would not be a crime. After such a dramatic turn of events this is not satisfactory.
No one is above the law. But there is a need for more clarity and transparency.
Questions are not to be dismissed too easily if the government is to convince people it is not targeting the media. It needs to draw the red lines more clearly to reaffirm press freedom as a cornerstone of "one country, two systems".