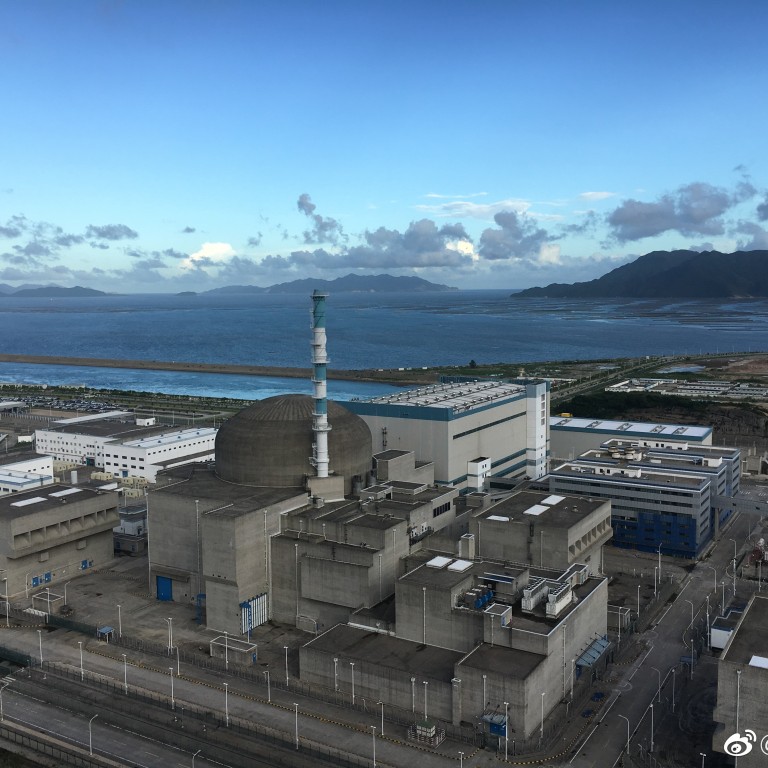 Opinion
Editorial
by SCMP Editorial
Editorial
by SCMP Editorial
Science, not politics, has to be the basis for nuclear safety
Rumours and speculation spread fast in a highly connected world. But it should be the Chinese government, not speculative Western media, that is the source of safety information about the nation's nuclear reactors
The Chinese government, not speculative Western media, should be the source of safety information about the nation's nuclear reactors. A report on Monday of an "imminent radiological threat" at the Taishan plant in southern Guangdong province by the American cable television network CNN prompted a flurry of reassurances by mainland and Hong Kong officials.
The French joint partner later acknowledged that it was working to resolve a "performance issue" and damaged fuel rods had led to radioactive gasses being deliberately released. That account was confirmed on Wednesday by the state regulator and the Environmental Ministry, which jointly said the problem was "common" and that there was no danger to people or the environment.
These are not the circumstances people living in the vicinity of plants and countries in the region expect; Taishan is just 140km west of Hong Kong. China, with the world's most ambitious nuclear programme, claims to maintain the highest safety standards. Authorities need to be open about potential problems and transparent and timely with information. Being forced to respond to claims made by foreign media sends the wrong signal.
CNN reported that French firm Framatome, which designed and helps operate the two reactors at Taishan, had reached out to the United States Energy department over the leak. The firm also reportedly claimed to have said Chinese authorities had raised the acceptable limit of radiation levels around the plant to avoid having to shut it down, an allegation that Beijing denied.
There is no American involvement in the facility, which is 30 per cent owned by Framatome's parent company, France's EDF Energy, and the rest by China General Nuclear (CGN) and Guangdong Energy Group. The American connection inevitably led some on Chinese social media to link the incident to the geopolitical tensions between the United States and China. But with CGN on the US Commerce Department's so-called entity list of foreign companies American firms are forbidden from doing business with, politics was not far away.
Last April, the National Nuclear Safety Administration said there had been a small release of an unnamed gas from the same facility. Fortunately, that incident and the latest are said by the operators and officials to have caused no harm and radiation levels remain normal.
China's push for clean energy to meet climate change goals means it is open to the latest technology; the Taishan plant is the first in the world to use a design known as EPR. Rumours and speculation spread fast in a highly connected world. Nuclear plant owners, regulators and government officials need to be transparent about operations. Science, not politics, has to be the basis.