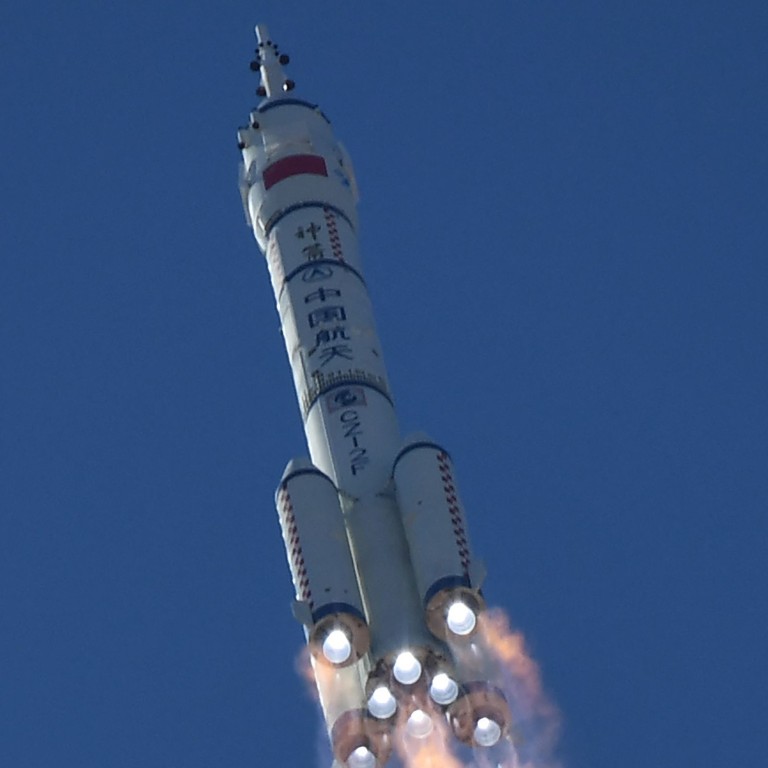 Opinion
Editorial
by SCMP Editorial
Editorial
by SCMP Editorial
Open invitation for others to join China's adventure in space
Beijing's gracious offer of international cooperation, in place of contest and competition, should be taken seriously
Three Chinese astronauts have been orbiting the Earth since last week in a module that is set to become the Tiangong space station, the only one to be owned and run by a single nation. A day before their launch, China and Russia jointly announced a comprehensive road map to build a permanent station on the moon by the middle of the next decade. With Chinese orbiters and a lander already surveying the moon, crucial data are being collected for future missions. Once completed, the International Lunar Research Station and the Tiangong space station – which is to be built within the next two years – will be stepping stones to an even bigger prize: manned missions to Mars. This is an extraordinary vision for space travel and eventual space colonisation. But what is also remarkable is that Beijing has offered to open both the orbital and lunar stations to international cooperation and research.
While Washington sees China's ambitious space programme as a space race, a return to that with the Soviet Union during the Cold War, Beijing has wisely opted for international collaboration as a vision for the future. The United States is also aiming for its own manned settlement on the moon and missions to Mars, but it has not disclosed a definite timeline. Meanwhile, the fate of the International Space Station is unclear as its planned lifespan will expire in a few years. But given the perceived competition from the Tiangong, it's likely the US will continue to repair and maintain the ISS.
In their latest mission, astronauts Nie Haisheng, Liu Boming and Tang Hongbo will spend three months in orbit – the longest so far for a manned mission in the history of the Chinese space programme – to help with construction of the space station. Their objectives include taking delivery of new modules and cargo, and of course, performing plenty of spacewalks. Their smooth arrival at the module marks the success of a new docking technology. Running on autopilot, the manoeuvre that used to take two days can now be completed in a few hours. Besides improving efficiency, it also considerably enhances safety.
Besides helping with construction, the astronauts will test equipment and technologies new to not only China's space programme but also the world. These include ion thrusters, a kind of electric propulsion, that have never been used before in a manned space flight. There is no question that Beijing considers its space programme as part of the nation's hi-tech drive for the rest of the century as well as a matter of national prestige. But it need not be a zero-sum game, as the space race politics pursued by the US implies. China's gracious offer of international cooperation, in place of contest and competition, should be taken seriously.