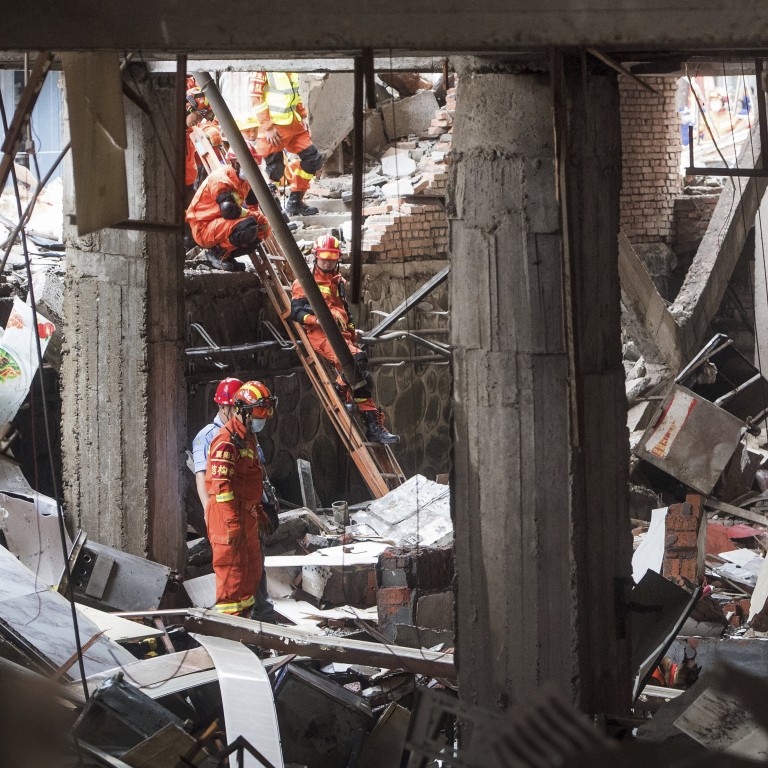 Opinion
Editorial
by SCMP Editorial
Editorial
by SCMP Editorial
Warning on safety must be heeded
After a string of avoidable accidents, local officials in China can no longer ignore orders issued by the president and premier to be vigilant in their duty to safeguard lives
China does not approach important events or anniversaries without anticipation tempered by trepidation lest the unexpected disturbs a background of social stability. Remember the Sichuan earthquake disaster a few months before the 2008 Beijing Olympic Games? The centenary of the Chinese Communist Party on July 1 is no exception. Less than three weeks before it showcases the party's role in the country's rise, a gas-blast tragedy in Hubei province prompted the top leadership to rally rescue efforts and call for intensified screening for potential safety risks and for caution to prevent major emergencies.
An explosion at a marketplace near a residential community in the city of Shiyan on June 13 killed 12 people and injured 138, including 37 seriously. It was the latest of a number of multiple-fatality accidents that recalled a run of them a few years ago.
It came on the heels of a chemical leak the day before that killed at least eight people and injured three in Guiyang, capital of the southern province of Guizhou. This follows the deaths from exposure of 21 runners last month in a 100km mountain marathon in the northwestern province of Gansu, which resulted in the disciplining of nearly 30 officials including five arrests over what is described as a public safety incident.
The gas blast highlights the abiding importance in the mainland's vast local government network of the monitoring and maintenance of energy, water and sanitation infrastructure to prevent avoidable accidents. Ageing plants and inadequate inspection regimes can be a deadly combination for public safety. Ordering all-out rescue efforts, an investigation and that officials be held accountable, President Xi Jinping noted the nationwide occurrence of safety incidents and called for action to safeguard lives and property and to uphold overall social stability. His comments were echoed by Premier Li Keqiang. Hopefully, this time, the intervention of top leaders and high-profile investigations will result in a sustained improvement in workplace and public safety. Loss of life in avoidable accidents is unacceptable. Lax vigilance and monitoring, and inevitable complacency, has cost too many lives.