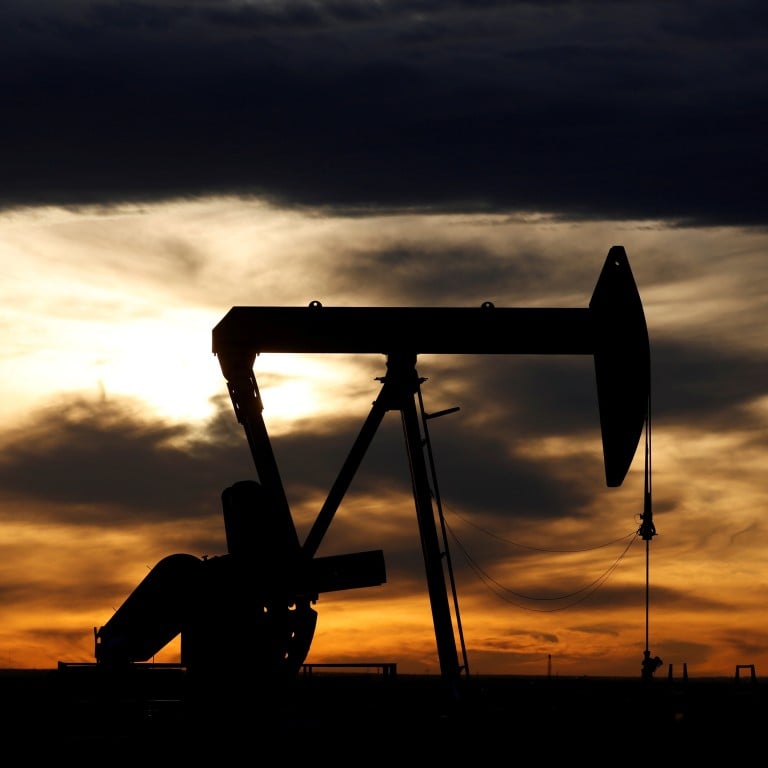 Opinion
Macroscope
by Neal Kimberley
Macroscope
by Neal Kimberley
How lagging production will push recovery-driven oil prices even higher
With global oil production increases trailing resurgent worldwide demand, not even China can expect to have much influence over prices
The global demand and supply mismatch and fears over rising inflationary pressures could drive oil prices even higher in the second half of 2021
Global demand for crude oil is surging as economies start to rebound from
the Covid-19 pandemic
. The oil price has risen as a consequence, but with a fundamental mismatch between demand and supply that looks likely to remain for some time, the oil price could well head higher still.
Policymakers in Beijing have already unveiled measures to try to stabilise some rising
industrial metal prices
through measured releases from China's stockpiles of
aluminium, copper and zinc
. Given China's appetite for and reliance on imported energy, they will surely also be watching the price of crude closely. 
But watching the oil price might be the most Beijing should do. With global oil production increases lagging behind resurgent post-pandemic worldwide demand for crude, not even an economic giant like China can expect to have too much influence over the oil price.
In fact, the stage looks set for even higher oil prices in the second half of 2021. 
Last week, data from the US Energy Information Administration showed that crude inventories in the United States fell by 7.4 million barrels in the week to June 11, triggering a rise in the oil price. The larger-than-expected inventory drawdown was interpreted by markets as just the latest sign of improving global demand for oil.
Meanwhile, even as worldwide demand for oil increases, suppliers are taking a measured approach to increasing production.
On June 2, the Organization of Petroleum Exporting Countries and other producers led by Russia rubber-stamped an earlier decision to increase output by 700,000 barrels per day (bpd) in June and 840,000 bpd in July. That, while welcome, is not enough to match the increase in demand.
With rising crude prices deriving from this ongoing global oil demand and supply mismatch, it is hard to see how any single country, even China, could do much to affect the situation.
As oil is an "anchored asset which only depends on the prevailing level of demand and supply", Khoman argued, it "therefore is an attractive asset class to protect against short-term unanticipated inflation that is created in response to a rapidly expanding global economy".
In short, rising global demand for oil that is unmatched by an accompanying rise in supply inevitably pushes up the price of crude. If markets then fear that this phenomenon could trigger future inflation that is not currently anticipated and so not priced in, as now appears to be the case, markets end up buying yet more oil as a form of protection against such a perceived outcome.
All in all, the oil price looks set to go even higher.
Neal Kimberley is a commentator on macroeconomics and financial markets