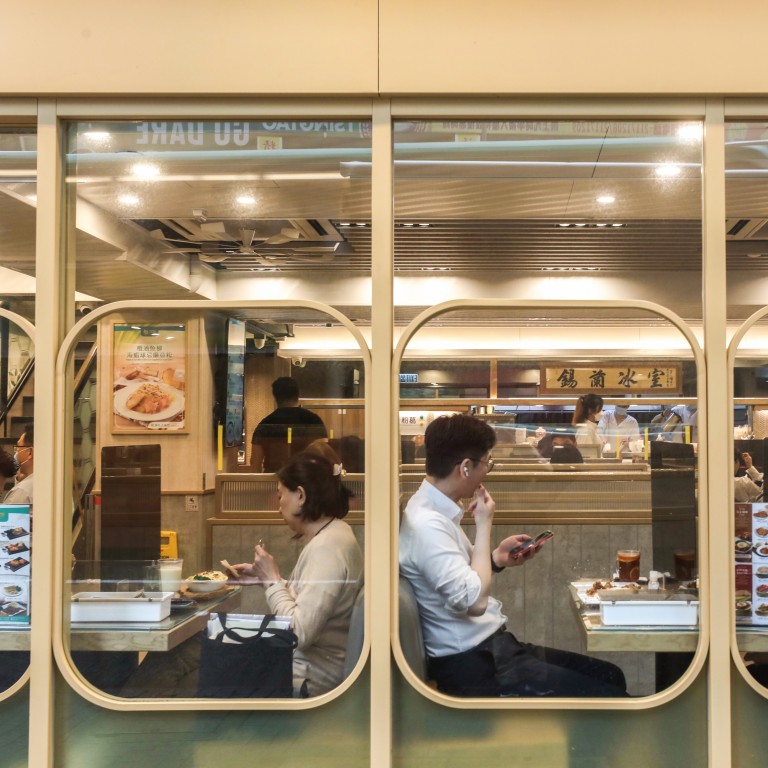 Opinion
Editorial
by SCMP Editorial
Editorial
by SCMP Editorial
Relaxation of rules welcome, but jabs remain only answer
Despite shorter quarantine hotel stays for some and signs of business picking up, the city's greatest challenge lies in reopening its border with neighbours and the outside world
The
relaxation of Covid-19 restrictions
is sorely needed as Hong Kong marks more than 14 days of zero local infections. However, thanks to scientific risk analysis and government judgment, recent easing has not gone as far as what many people want, as reflected in the lukewarm response in some quarters.
But until there is herd immunity against the coronavirus and its variants, piecemeal adjustments in the meantime are bound to fall short of expectations. The best way for life to get back to some form of normality is for the public to get vaccinated.
Despite business picking up in recent weeks, some traders have warned that the unconditional easing of curbs on seating and capacity in restaurants, bars and karaoke lounges may make little difference because many people are still wary of taking off their masks in public. Therefore the general need for staff and customers to be inoculated means jabs remain key to economic recovery. While officials are expected to further relax restrictions, it is incumbent upon those industries most affected to adapt and comply.
The ban on outdoor public gatherings continues to irk, especially when curbs on indoor official celebrations and seminars are relaxed on the basis of vaccination, apparently in preparation for the 24th anniversary of Hong Kong's return to Chinese sovereignty on July 1. Chief Executive
Carrie Lam Cheng Yuet-ngor
has denied suppressing public protests, saying outdoor gatherings continue to present health risks. But Lam's remarks do little to alter the view of many that official events are being given preferential treatment.
The ban on gatherings of more than four people introduced in March last year has been relaxed and tightened according to the number of local infections. Among those affected by the limit are not only protesters, but also domestic helpers, families and friends who cannot enjoy themselves to the full outdoors. The rule should be adjusted with cases now stabilising.
Better news is
the shorter quarantine hotel stays for vaccinated travellers
from lower-risk destinations, who now face only seven days in isolation once they test positive for Covid-19 antibodies. However, requirements for advance hotel bookings and those travelling with children still need to be looked into. It is to be hoped that the latest move, applicable to locals and visitors in phases starting from June 30, will help make life easier for travellers.
The greater challenge lies in reopening the border with our neighbours and the outside world. It will take another two weeks of zero local infections to relax travel rules to Macau, but the way forward for trips to the mainland is more unclear. Meanwhile, mutating virus strains across the globe continue to pose serious risks to the city's defence mechanism. That makes vaccination, the best shield against infections, all the more important.
This article appeared in the South China Morning Post print edition as: Relaxation of rules welcome, but jabs remain only answer