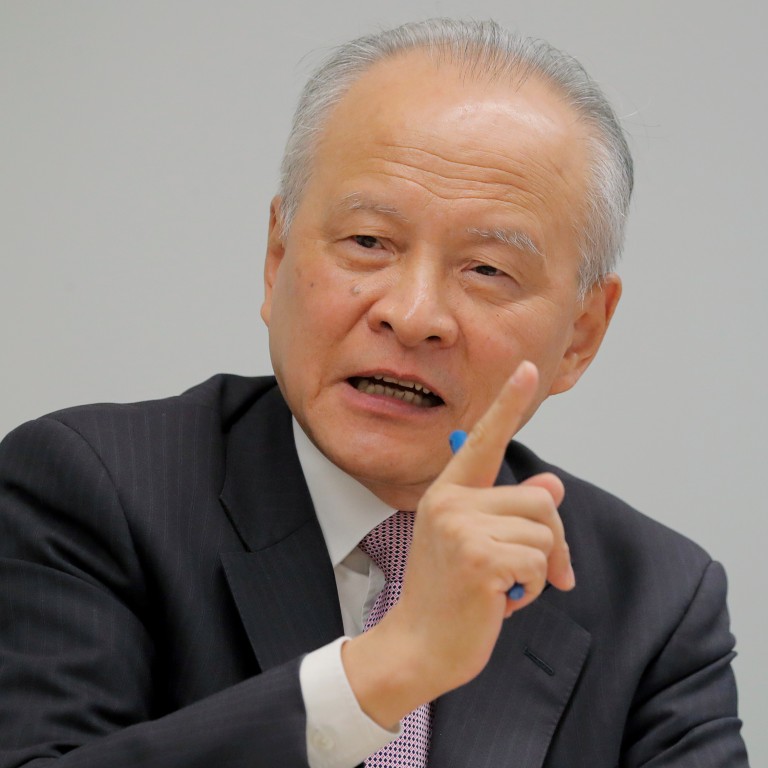 Opinion
Editorial
by SCMP Editorial
Editorial
by SCMP Editorial
Cui Tiankai, the diplomatic role model, will be a hard act to follow
Confirmation that China's man in Washington is leaving after 8 years need not mean his expertise and experience will go to waste
The public has a better idea of what spies and soldiers do for their country's security and core interests than the role of diplomats. Even China's more hawkish diplomacy has made little difference.
They still serve mostly under the radar.
An exception is China's retiring veteran ambassador to Washington, Cui Tiankai. He is a role model for traditional diplomacy who, nonetheless, has stood out amid unrelenting tension in bilateral relations.
His shoes will be hard to fill.
Cui has confirmed he is leaving Washington after eight years as China's longest-serving ambassador to the United States, including three years beyond the normal retirement age of 65 for his rank. That alone secures his part in the world's most important bilateral relationship.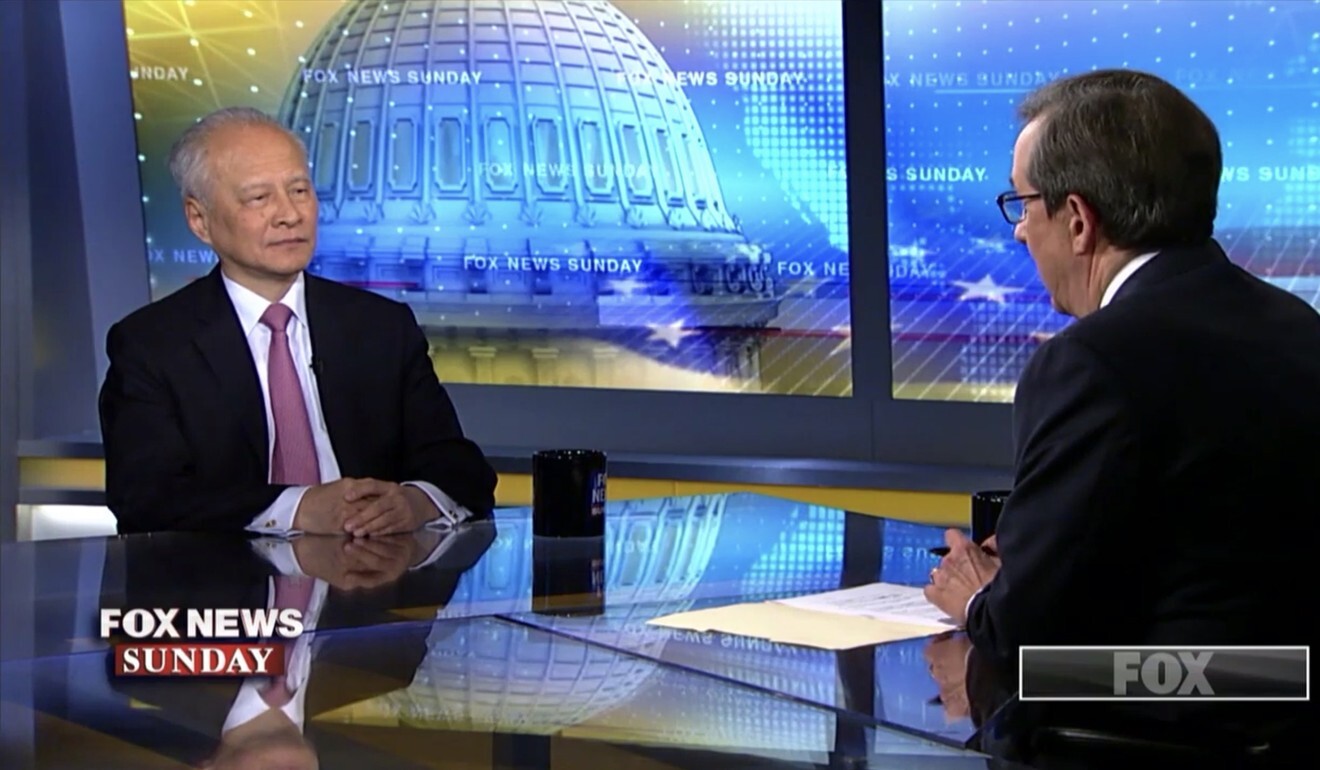 What also sets him apart is not just the abiding confidence of the top leadership in his handling of the toughest diplomatic assignment it has to offer. It is also the bipartisan regard in which he is held in the US, which reflects industrious networking.
When he began his posting in 2013 ahead of an informal summit between President Xi Jinping and then president Barack Obama, Cui was already seasoned in US affairs through service as a translator at the United Nations, postgraduate study and five years as vice-minister of foreign affairs in charge of the Americas and Oceania. He acquired a deep knowledge of his subject country, developed good connections on both sides of US politics and remained gracious and rational in trying to persuade people of Beijing's view.
That all stood him in good stead in the difficult times of the Donald Trump presidency, when he used his connections to establish dialogue with the administration. Given the global importance of the bilateral relationship, it can only be hoped that whoever succeeds Cui will learn from his experience on how to deal with difficult situations rationally and calmly.
The timing of Cui's announcement is interesting. US President
Joe Biden
has met other world leaders but not Xi, apparently because he wants to repair alliances first.
If a summit were on the cards soon, Cui would doubtless stay on to prepare for a crowning diplomatic moment. That said, his expertise and experience need not go to waste any time soon, there being precedents for high-level government advisory appointments.