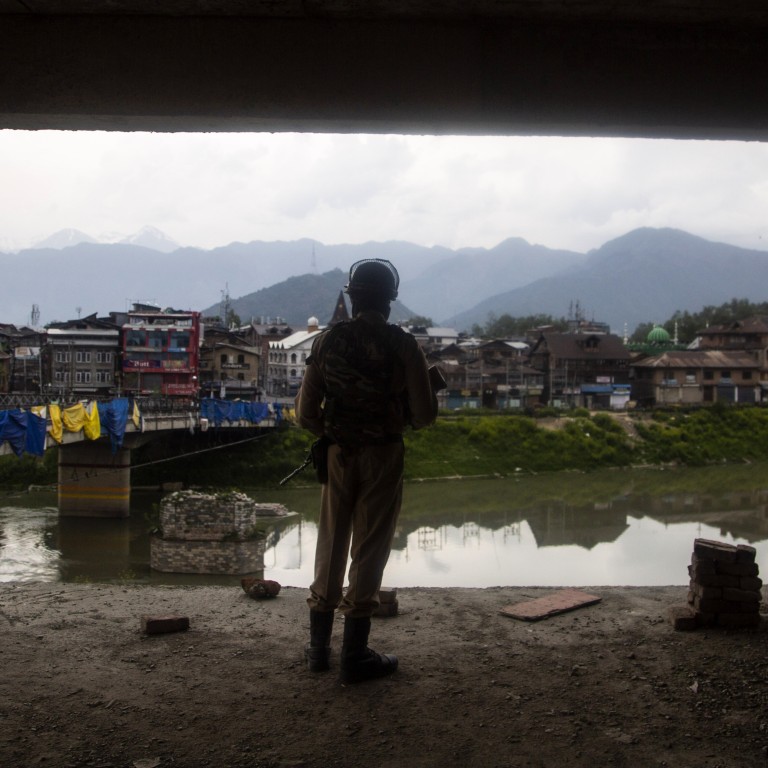 How coronavirus and the China threat have Modi seeking peace on India's western front
Overtures to Pakistan, Kashmir and the Taliban are a significant shift in Modi's foreign and security policy and a marked departure from his political goals
If Modi is to sustain peace for any length of time, he will have to overcome significant trust deficits with groups Hindu nationalists have vilified
After long periods of tough muscular posturing, India is pivoting to backchannel diplomacy on its troublesome western frontier.
In Afghanistan, India has opened an unprecedented dialogue track with the Taliban for the first time. With Pakistan, months of backchannel talks have yielded some ground.
Earlier this year, the two countries resumed talks over the shared Indus River, resolved uncertainty over visas for
Pakistani cricketers
and reached an understanding on long-pending visas for each other's diplomats.
Each of these developments is a significant about-turn in Modi's foreign and security policy and a marked departure from his political goals.
India's military resources have been considerably strained by the need to bolster the long borders with both China and Pakistan in treacherous terrain, with the possibility of conflict at any time.
After several rounds of talks on their troubled border, India and China seem to be reaching an indefinite stalemate, leaving the power equation on the ground permanently tilted in favour of Beijing.
Indian intelligence sources recently said that the Chinese army has built fresh infrastructure in the area, indicating it is "preparing for the long haul and permanent winter occupation of these posts".
According to Kaushik Basu, the former chief economist of the World Bank, India registered the 142nd-lowest growth rate out of 194 nations last year. That was before the deadly second wave wreaked havoc this year.
Having found itself shut out of the dialogue in Afghanistan under Trump, India now worries that a China-Pakistan nexus in Afghanistan – with the Taliban in control – will significantly curtail its influence in that country. So, in a first, India opened channels in early June to engage with some factions of the Taliban that are perceived to be outside Pakistani influence.
But if Modi is to successfully sustain peace for any reasonable length of time, he will have to overcome significant trust deficits with Pakistan, the Taliban and the Kashmiris. With Hindu nationalists having caricatured each of them as monolithically treacherous within India's political discourse, that will not be easy.
Mohamed Zeeshan is the author of "Flying Blind: India's Quest for Global Leadership"