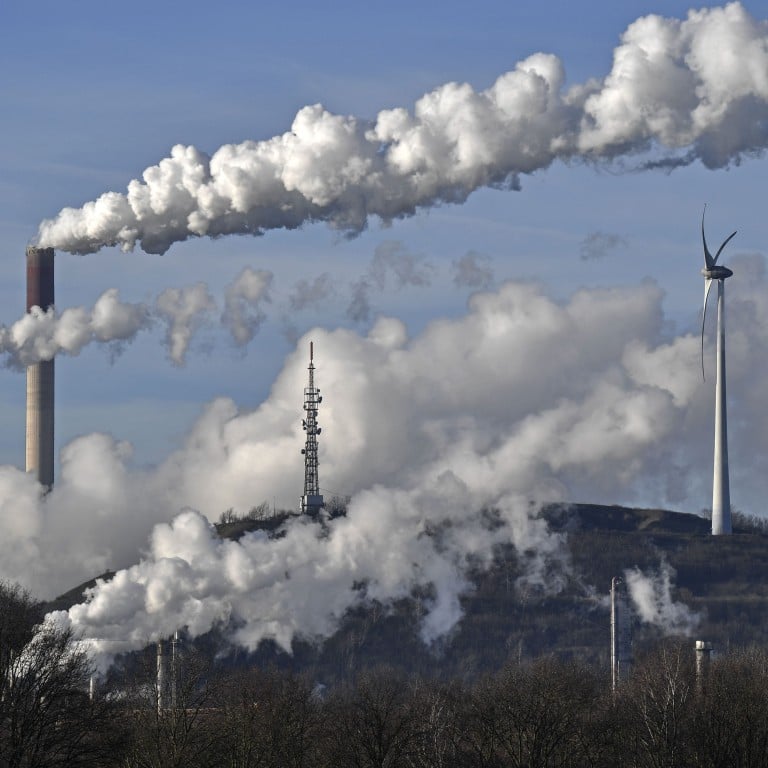 Opinion
Macroscope
by Neal Kimberley
Macroscope
by Neal Kimberley
Why China must beware of climate change measures aimed at stifling its rise
The shift to zero-carbon economies will occur over decades in which it is clear the China-US relationship will be characterised by competition
Measures such as carbon taxes adopted in the name of halting climate change could also be a covert way to contain China's economic growth
No one is going to get off scot-free when countries attend the United Nations
Climate Change Conference
(COP26) in Glasgow in November, but Beijing should be wary.
Climate change
might be a global issue, but it is not above politics.
Measures adopted in the name of combating
climate change
could also be a way to try to contain China's economic prospects. 
China's global economic heft has been acquired through marshalling a vast and industrious workforce while relying on an energy mix that was heavily
skewed towards hydrocarbons
. That energy mix will now have to be recalibrated towards
renewable energy sources
as policymakers worldwide seek to address the issue of
climate change
.
China is currently the world's largest emitter of greenhouse gases, which scientists have identified as being the key drivers of climate change.
Nevertheless, when it comes to addressing climate change, the EU's determination to craft a "carbon border adjustment mechanism" – even one compliant with World Trade Organization rules – might end up falling disproportionately on Chinese exporters, given the scale of China's sales to the bloc.
China's exporters could be adversely affected. In contrast, a multilateral approach to taxing carbon emissions was outlined in an International Monetary Fund staff note proposal, published on June 18.
The proposal argued for an international carbon price floor where "a small number of key large-emitting countries", including China and the US, would agree a "minimum carbon price [that] each commits to implement" but where advanced economies would pay more than emerging-market economies.
Such a scheme might appeal in Beijing, but it would be hard for other governments to sell to voters. It would also fail to meet the central appeal of nationally imposed carbon border adjustments to individual governments, namely that such adjustments are set locally and can be targeted.
It might appear a cynical view, but fighting climate change will not be a compartmentalised issue, divorced from broader national rivalries. At COP26 in Glasgow and beyond, Beijing will need to be alert to the risk that proposals, ostensibly meant solely to address climate change, might also be aimed at trying to contain China's rise.
Neal Kimberley is a commentator on macroeconomics and financial markets